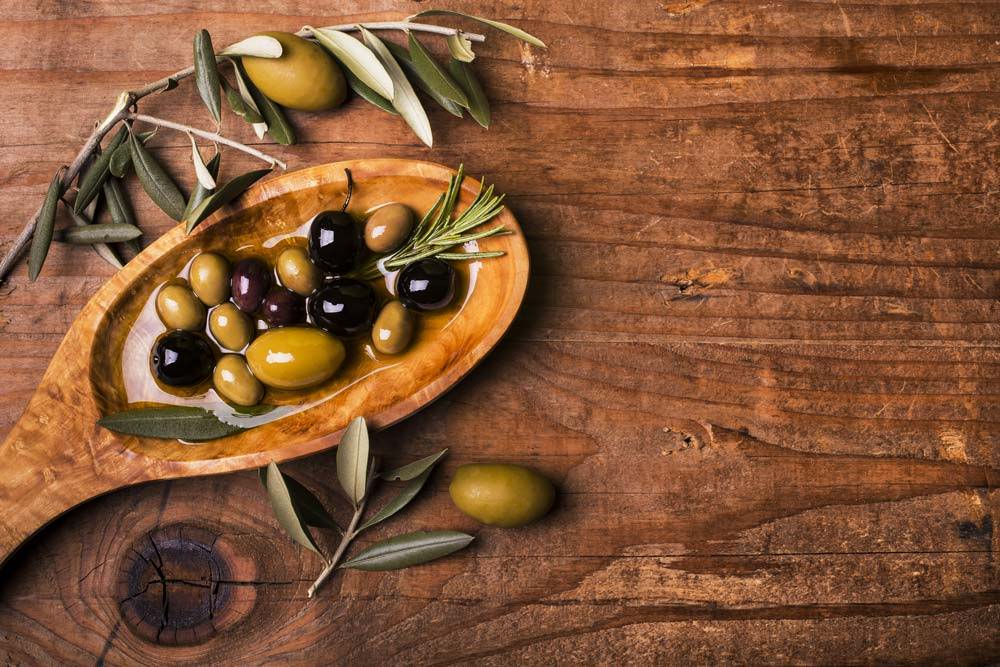 With the Mediterranean coast being one of the main production sights for olives in the world, it's safe to assume that if you love olives as much as we do, you have got to get acquainted with every single variety this glorious coast has to offer. And while a lot of you may know quite a bit about Spanish olives, just as exquisite tastes of French olives often get overlooked. And we're here to make sure that dire mistakes like that get fixed as quickly and efficiently as possible!
Olives had been an important part of our diet as well as culture for centuries. An olive branch was a symbol of peace back in ancient Greece and it has not lost its role in our society since! The olive trees thrive in warm climate, predominantly in subtropical zones - and no region fits the mold quite as well as the Mediterranean coast. Which is why olives from this area are particularly renowned and beloved - with France offering some of the most diverse selections of Olea Europaea even the biggest olive fanatic could ever dream of!
So, to amend all that's been done wrong here's our ranking of the best French olives you just have to try!
5. Olives Noires de Nyons - French Black Olives from Nyons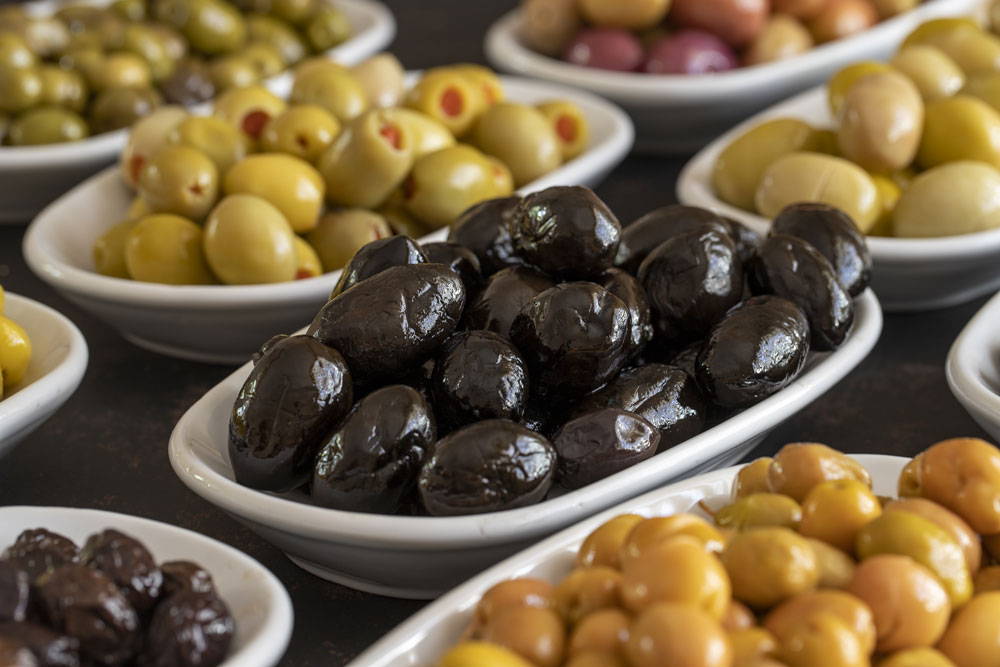 Walking the silver lining between the equally enticing brown and black varieties, these exquisite French olives stand out with their wrinkled exterior and rich, meaty body. Generally harvested in the months of November - December, they have a slightly bitter and salty flavor and are more often than not, dry-cured before reaching your kitchen. They pair impeccably with cheese as well as salads and can make a fantastic pizza topping! Luckily you can get your hands on them right now, Nyonsolive's French Black Olives de Nyons are available on Yummy Bazaar and are ready to be delivered straight to your door!
4. Olives Noires - Classic French Black Olives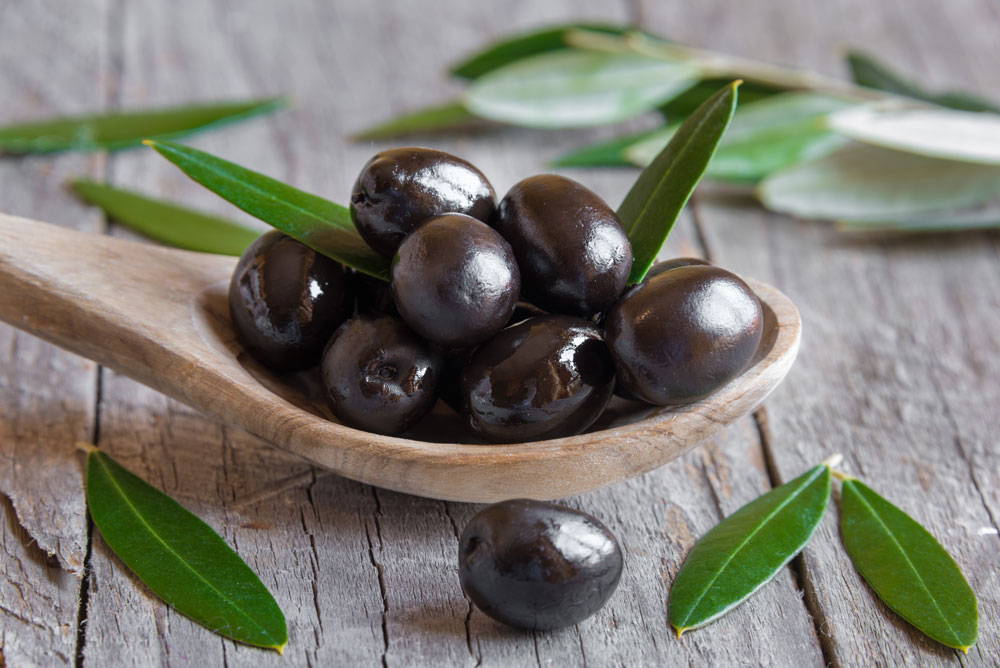 The Provencal variety of French black olives are not only some of the most decadent but also some of the rarest olives available on the market. Grown solely in Bouches-du-Rhône, they're harder to come by but completely worth the effort! The olives themselves are wider in the middle, offering you more worth for each piece. Distinguished by their citrusy undertones, they are some of the most beloved varieties among true olive connoisseurs. On Yummy Bazaar, you can get your hands on France's leading olive brands, and for this particular treat, we'd recommend none other than Barral black olives in Provence herbs - aromatic, bold, bright, flavorful, and enticing - this is not a culinary experience you want to miss out on!
3. Licques du Languedoc - Licques Olives from Languedoc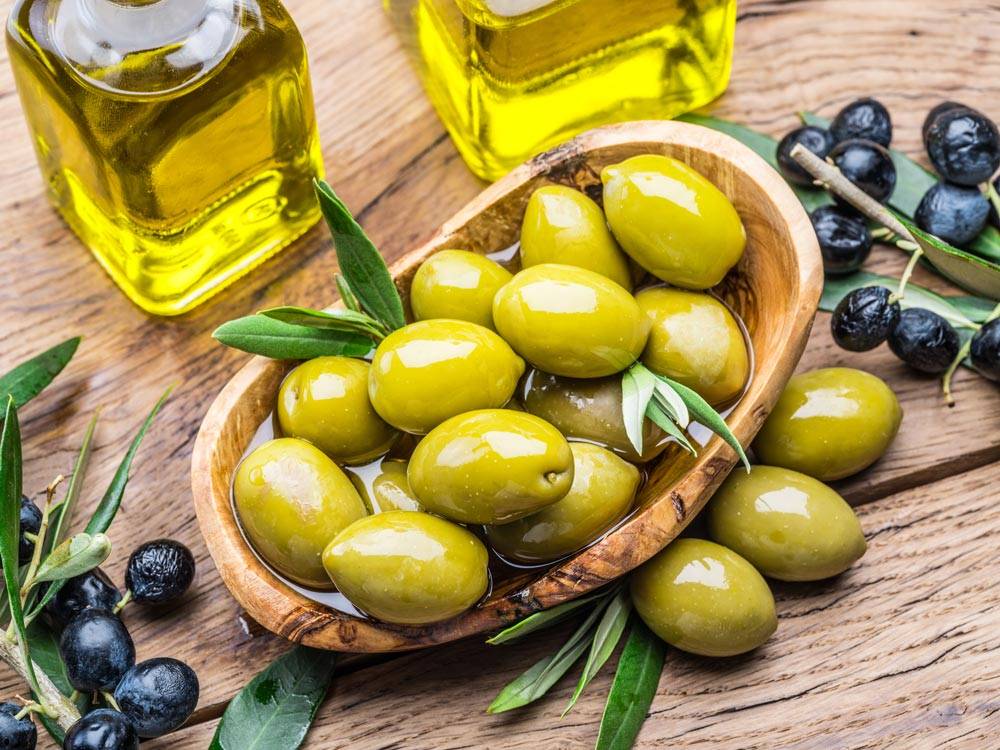 Grown and harvested in Languedoc, France, Licques olives are some of the most piquant tastes one can ever experience! They are usually quite bitter at first and need to be fermented in brine and stored in a cool place, preferably refrigerated. This is caused predominantly by the fact that they are picked while still pretty unripe and green earlier in the fall. Brunel Licques olives are bright green, plump, buttery, and nutty - they are a perfect snackable variety and are rarely used to produce oil. Whether you decide to stuff them or have them as a quick midday pick-me-up, after the first bite, you're guaranteed to never let your pantry go without a jar or two!
Probably the most famous of French olives, Picholines are crunchier and crispier than any other French olive on the market. They are one of the earliest harvests of the year and need quite a long time in brine to rid them of bitterness. The result, however, is more than worth it! With their perfect balance of salty and sweet, buttery and nutty, French Picholine olives are an absolute staple for every foodie across the globe! So get your hands on Barral's green Picholine olives, and always be prepared to create the most varied of cheese boards for even the most unexpected of guests!
1. Olive de Nice - Nicoise-style Olives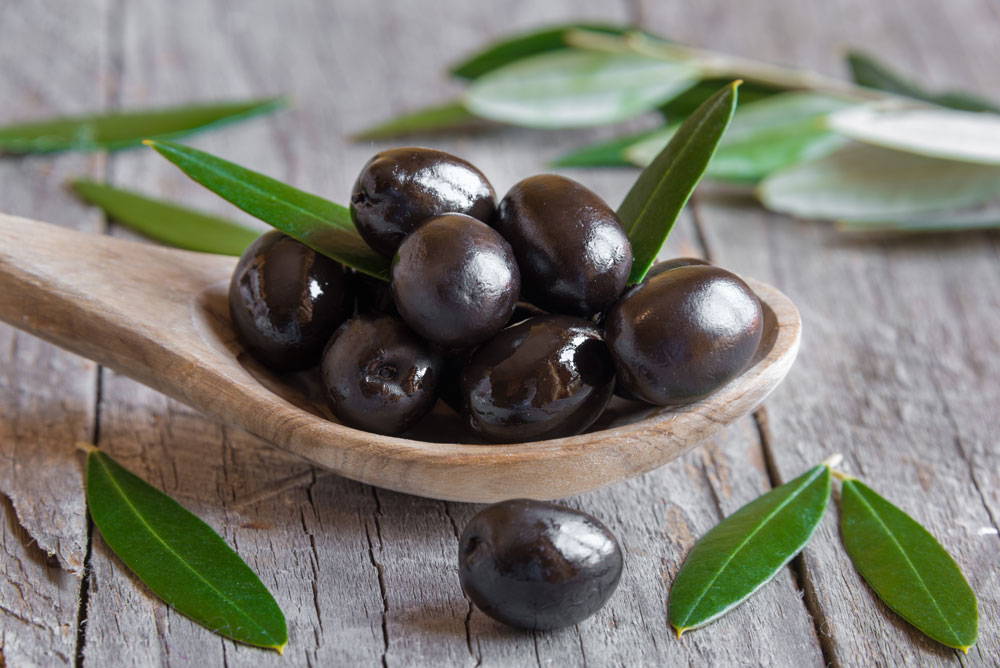 The incomparable champion of French olives - Olives de Nice! It probably goes without saying that they are the perfect ingredient for your Nicoise salad, however, there's a lot more to these decadent treats than that!
Originating in the Alpes-Maritimes region of France, Olives de Nice are small, meaty, firm, and slightly bitter. They also come in multiple shades ranging from blue to brown and even black. They are usually kept in brine for 3 months and are consumed as appetizers with cheese and some wine - preferably a glass of red! They are also often turned into pastes and olive tapenades, creating one of the best accompaniments for gourmet crackers, croutons, and crunchy pieces of French baguette! One thing's for sure, with Arnaud Nicoise-style olives, you won't even feel the need for any additional flavors - they are perfect on their own!
For Many Shades of Decadence, Buy French Olives Online!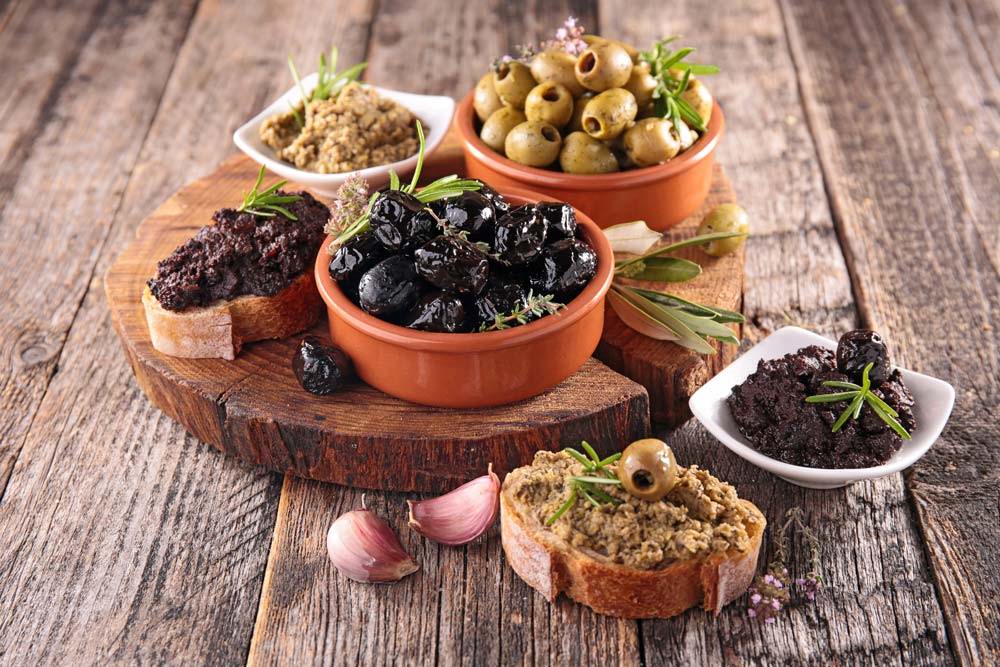 Whether you plan on making some delicious French olive tapenades as appetizers or just want to enjoy a gourmet snack in the afternoon, olives are a perfect pantry staple to always have at hand! Stuffed, plain, mashed - we love them in every form (granted, they are the best when they're swimming in our martini glasses, but still)! So if you are as much of a snackaholic as we are, you absolutely have to get your hands on different varieties of the most exquisite French olives on the market!
Browse our selection of brands like Arnaud, Barral, Brunel, and many more to discover the most enticing takes on everyone's favorite French olives! Don't forget, with treats as good as these, there are no wrong choices to be made!