Parfait, tiramisu, Charlotte, and oh-so-indulgent Christmas trifle - do you know what they all have in common besides being shockingly delicious and almost everyone's favorite desserts? Yup, typically, they all feature delectable ladyfingers, also known as savoiardi in Italian. The famous spongy biscuits are greatly appreciated for their versatility in the desserts world, but they also make delicious snacks on their own. Since the holiday season is here, there's a lot of love to give and celebrate. So, we think it's the perfect time to let you in on our delicious secrets about how to savor classic savoiardi treats to go beyond tiramisu with quick and easy tips and which names to look for when stuck in our digital aisle. So, if you're planning on dazzling your guests with unmatched flavors, making you their favorite host of all times, you know exactly what to do - buckle up & read along!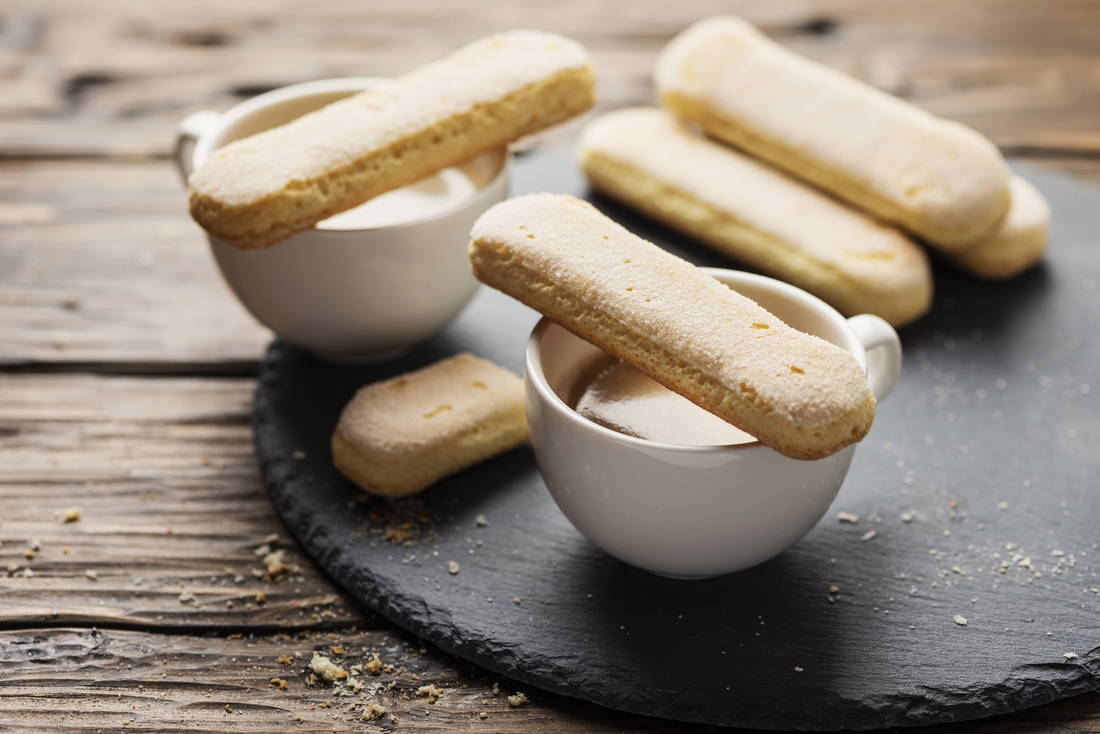 ---
You might be impatiently skimming through to find yummy tips, but we think a quick food history lesson wouldn't hurt, would it?! It's equally important to know where these delicious biscuits come from to discover the cultural insight that might inspire you to experiment with flavors on your own. So, let's quickly look into how these airy, soft, and spongy ladyfingers were born.
The original recipe of classic ladyfinger biscuits owes its origin to the House of Savoy - some say they were even invented in the name of the King of France! While food historians debate precisely when they were created, one thing is for sure - spongy biscuits became the ultimate court-favorite treats, especially loved by the French aristocracy. The popularity quickly spread - according to some, Peter the Great of Russia and his wife Catherine were so fascinated by the moreish royal biscuits Louis XV served at the palace that they decided to buy the cook who made them. Guess they had to keep their ladyfingers in arm's reach - who can blame them?
After gaining popularity, Italians named these royal biscuits savoiardi - denoting their birthplace, Savoy. However, the French decided to go with a little bit of an unpredictable choice - boudoirs. Typically, boudoir refers to a woman's private room; however, the cookie situation is more nuanced than that. The word boudoir comes from the French verb to pout/nibble - so, we guess the name might be implying that the spongy fingers are the ultimate me-time snack you sometimes stash away in your bedtime snack cabinet to nibble on - hey, no shame in that! Sometimes we all need that bedtime picnic as a quick pick-me-up, right?!
The long, spongy biscuits are shaped like (slightly chubby) fingers, prettified with crystalized sugar toppings. They are usually made with whisked eggs and sugar mixture, so savoiardi biscuits carry a simple yet enchanting aroma, just perfect for those with a sweet tooth who don't like overpowering flavors. The famous biscuits are loved for their texture, which is quite challenging to explain - while very light to bite, they are crumbly enough to make you fall in love. Incredibly airy ladyfingers are a perfect addition to creamy desserts for absorbing extra moisture, such as the case with fabled tiramisu. However, they can be savored on their own, added as toppings to various luscious creations, or even ice-cream desserts. You're the only one who makes the rules in your kitchen; we're just here to inspire you a little bit - trust us, tiramisu or not, savoiardi biscuits make irresistible treats within minutes!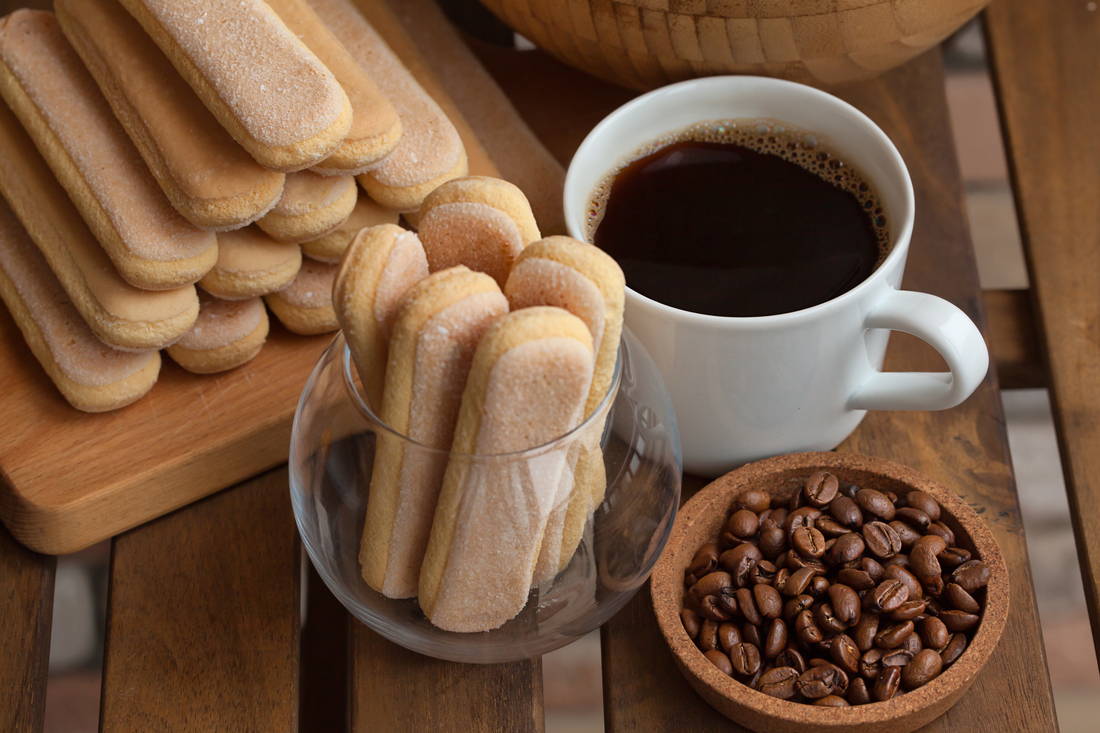 ---
Our Favorite Ways to Pair Savoiardi Biscuits

Since tiramisu needs at least overnight to achieve its best self, it's only natural that you might be searching for ways to add sweeter notes to your holiday season or maybe capture a significant moment in your life with irresistible flavors with a quick and easy dessert. And we're determined to prove that delectable ladyfinger biscuits can help you with that! There are many treats in our selection; however, to save you some time, we've put together our favorite products and tips, guaranteed to become chef's special!
Savoiardi cake in a jar -

our absolute favorite way to pair ladyfinger biscuits is a unique twist on a cake in a jar;(it can even be quick tiramisu in a jar). It's fun to bake a cake. However, we can all agree that it's even more fun to walk around a party with deliciousness on your hand. The mini dessert only calls for your favorite cream, frostings, and, of course, cake layers. However, when it comes to layering, we think ladyfinger biscuits do a terrific job, too. So, the shortest way to indulge your taste buds would be opting for

Vicenzovo ladyfingers by Matilde Vicenzi

.

The timeless classic from a famous Italian brand is made according to the original recipe of the company founder Matilde. Vicenzovo ladyfingers are loved for their light, almost fluffy texture and creamy undertones, capable of harmonizing with every flavor imaginable. So, for a quick dessert in a jar, go for time-tested Italian savoiardi, mascarpone cream, a drizzle of

syrup of your choice

,

and voila! Now, all you have to do is add a gourmet flair with

toppings

and enjoy with the people you love!




Savoiardi ice cream sandwich

- speaking of upgrading classic treats, why not put your own twist on an ice cream cookie sandwich?! There's no good enough reason why you shouldn't replace your ordinary cookie with irresistibly airy, fluffy, and yet, blessed-with-absorbing-abilities savoiardi biscuits. It sounds odd, we know, but hear us out. Savoiardi cookies are perfect when it comes to retaining flavor, so it's the ideal biscuit if you like to control the flavor mood of your sweet treats. Coat your savoiardi biscuit lightly with ice cream, and let's get to customizing the top layer of your cookie sandwich. Why not play around with textures? Feel free to slightly drizzle the top savoiardi biscuit with

amarena cherry syrup to add a delicate bitterness

of famous Italian cherries, guaranteed to make even classic vanilla ice cream taste like an exquisite melding of gourmet flavors. For an even more eye-catching presentation, go for

rose pink ladyfinger biscuits by Fossier

,

and indulge with style!




DIY savoiardi mini buffet -

you can't forget about dunking - savoiardi are shaped to swim through your cuppa or favorite brew. However, there are countless options other than coffee or tea for those who don't like the mushy texture of dunked biscuits. For a quick delish,

nut butter is always a good idea

- soft, delicate almond cream for a breakfast indulgence will make your savoiardi biscuits taste impeccable. But, if you're determined to craft something exquisite, a type of sweet appetizer for your parties, here's an idea. How about something like a mini dessert buffet? Sounds

intriguing, right?

Yes, it's the ultimate way to earn your well-deserved title as the best host ever who lets their guests arrange sweet treats just the way they like - we all have the right to freedom of dessert choices! So, all you have to do is

 serve Bonomi savoiardi

with dipping sauces of your choice - a variety of

nut butter

, chocolate ganache, or even mousse, and don't forget about mascarpone cream. Once you arrange your selection of dips,

move on to sprinkles

- chocolate, aniseed, fruit-flavored, and voila. That's all it takes to satisfy everyone's sweet tooth within 10 minutes. Just make sure to have double-dipping police on their feet, and let your guests dip away!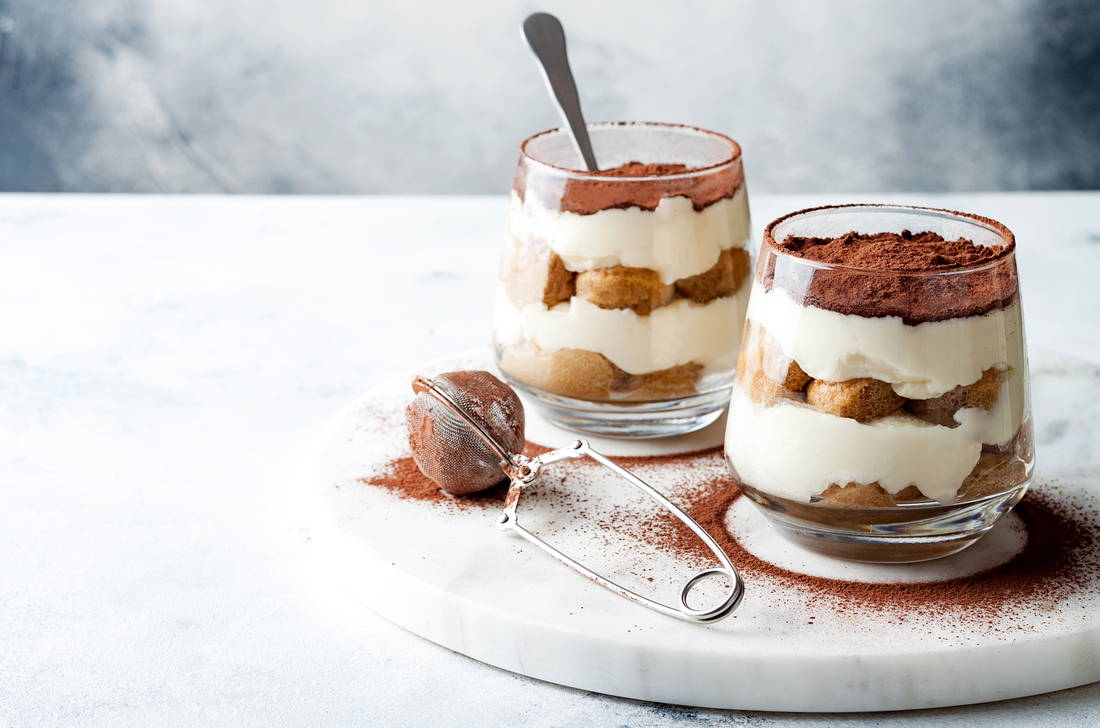 ---
While we keep saying "beyond tiramisu," we know it's not something easy to say no to, and why should you? We can't think of a good enough reason to skip over a fabled Italian classic and go straight to hidden gems of quick and easy dessert options. If you're someone who prefers to stay over-prepared with their festive menu, why not go with both?! You know exactly where to buy tiramisu savoiardi biscuits - while there are a couple of options waiting for you in our sweet selection, ladyfingers by Chiostro di Saronno are made according to the classic recipe, tailored to your tiramisu needs. They are perfectly airy treats with a well-balanced sweetness and absorbing superpowers. So, if you're planning to master tiramisu for an upcoming party or Sunday dinner, Chiostro di Saronno will be the perfect choice for you.
So, savoiardi makes a perfectly delicious addition to the festive menu for those with a sweet tooth! While we hope you loved our rendition of ice-cream cookie sandwiches, you shouldn't miss out on traditional ways of indulging yourself with timeless biscuits. So, dunk St. Michel's ladyfingers in your cuppa and enjoy irresistible softness just the way you like it!