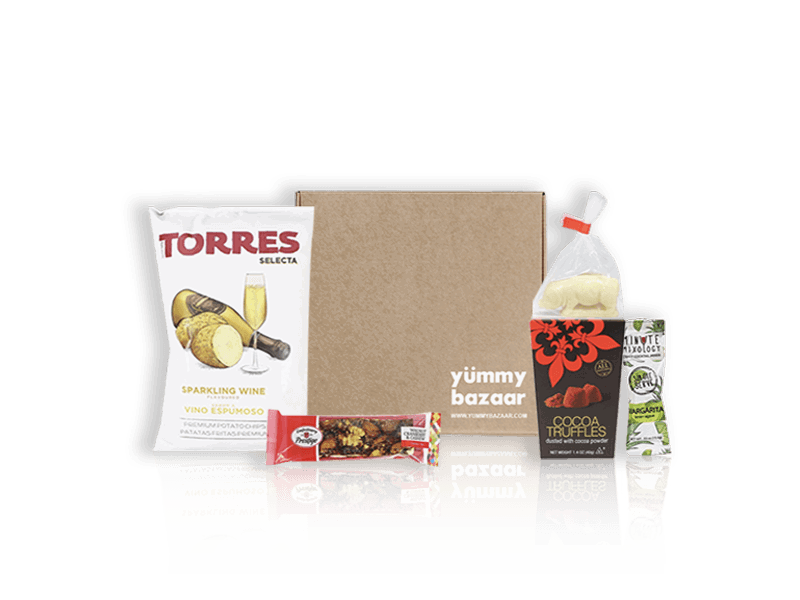 Purchase a 3, 6, or 12-month subscription and
get an extra box free!
Use code: SAMPLER


Give the ultimate gift this year with the Special Holiday Edition World Sampler Box ! Delight your friends, family or clients with a taste of the holidays from around the world. Let them experience the most traditional holiday specialties from countries like Italy, Germany, France and more! Don't just give a gift this year, give an experience that will last beyond the holiday!

$9.95/Month. Skip or Cancel Anytime.





This is just a small peek for what is in store for this year's
Special Holiday Edition World Sampler Box! We have plenty more delicious
Holiday Specialty items from around the world to come, stay tuned!
Join Today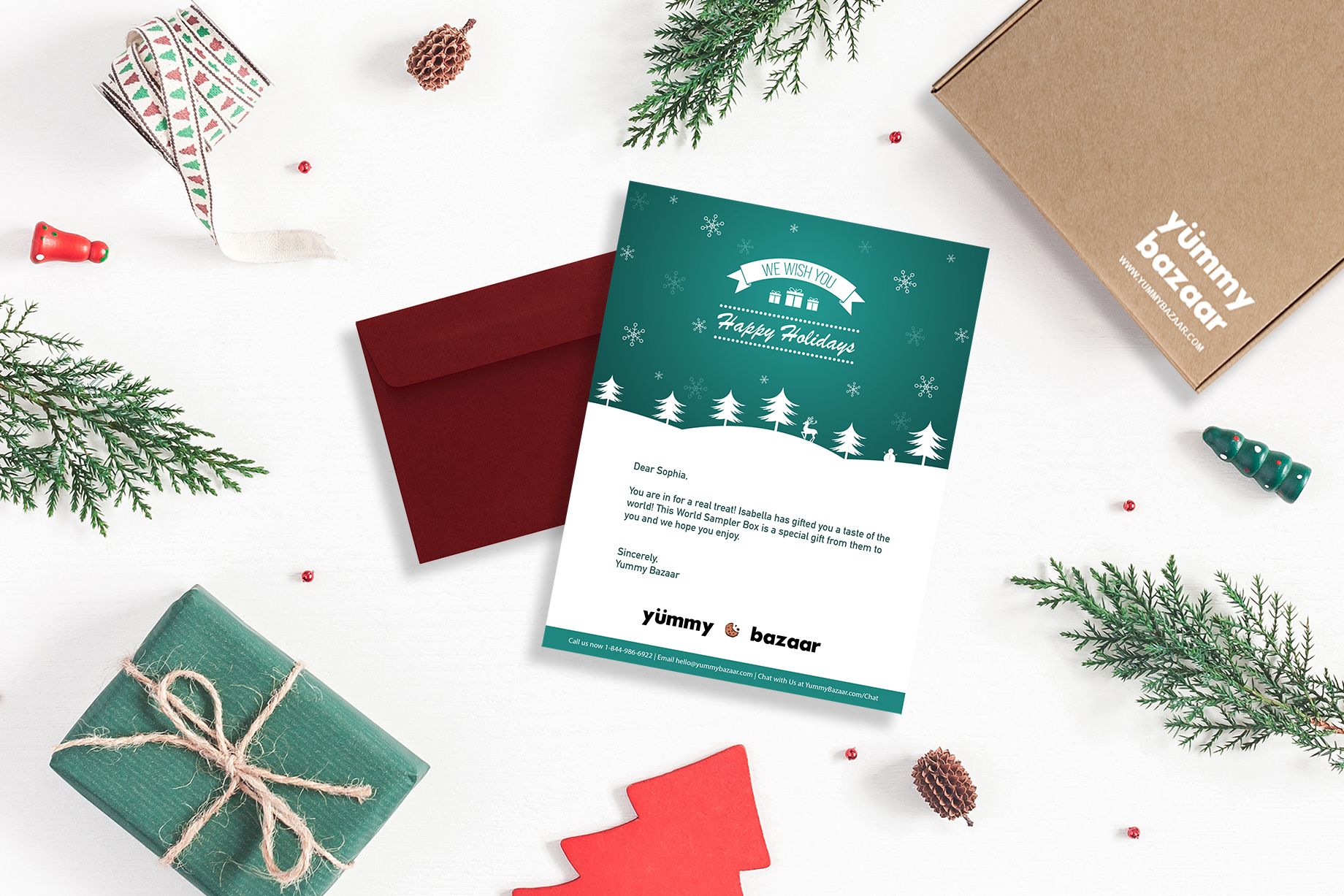 Want to add a personal touch?
We will send your recipient a beautiful gift letter in the mail, letting them know a very special gift is coming!
FAQs
When will I/my recipients receive World Sampler Box?
We ship between the 15th and 18th of every month for orders placed prior to the 15th, with the expectations that the box will arrive within 2 to 4 business days. If you place an order after the 15th, we will do our best to ship out your first box ASAP.


Do I pay one time or monthly for gift subscriptions?
All gift subscriptions are one time charge only and there is no auto renewal.


What if I/my recipients are not home?
Just email us at
hello@yummybazaar.com
and we will place a temporal hold for you while you or your recipient is away.