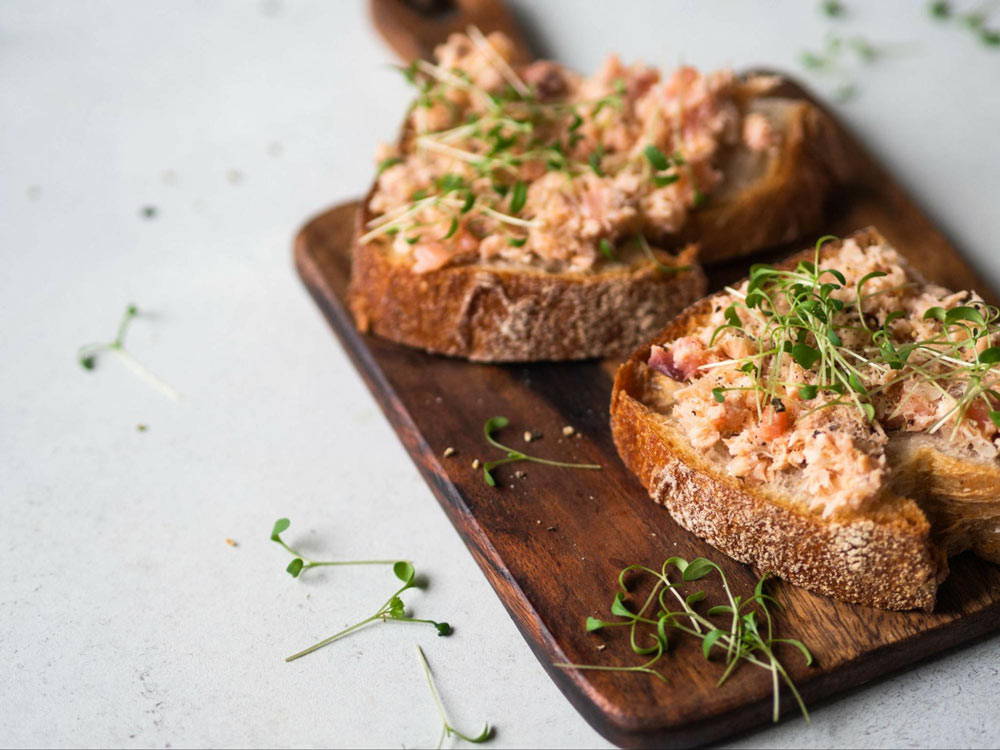 Rillettes, confit, pates, pastes - aren't they all the same thing? Is there an actual difference, or are they all just a bunch of fancy terms everyone just goes along with cause no one wants to ask and seem silly? Well, as much as we love joking about culinary snobbism and whatnot, as it turns out, all of the aforementioned terms are different and genuinely have a reason for existing. So, let's start by dissecting the most mysterious one, shall we?
Now, what are rillettes?
Well, apparently, before it becomes attributed to the actual product, rillette is a method of preservation. The seasoned meat is cooked in fat on a low temperature for a long period of time - up to 10 hours - before being shredded, covered in fat, and sealed in sterile containers. Even though it was originally made with pork - after all, even the word itself is derived from "rille," which is French for a slice of pork - today, rillettes cover more diverse territory, and you can get your hands on just about any type of meat preserved in this traditional French way.
As is true for most national dishes, people in different regions of France make rillettes in different ways. While the overall experience might be similar, there still are a few characteristics that convey the origins of the product and give all of them a unique feel. For example, pork rillettes made in northwestern parts of France like Anjou and Tours are differentiated by their richer texture and enticing bronze color, while the seemingly identical product from Sarthe can have a drastically lighter color and more of a rustic texture with larger pieces of pork (so, I guess not identical at all)!
Okay, But What Do We Do With Rillettes?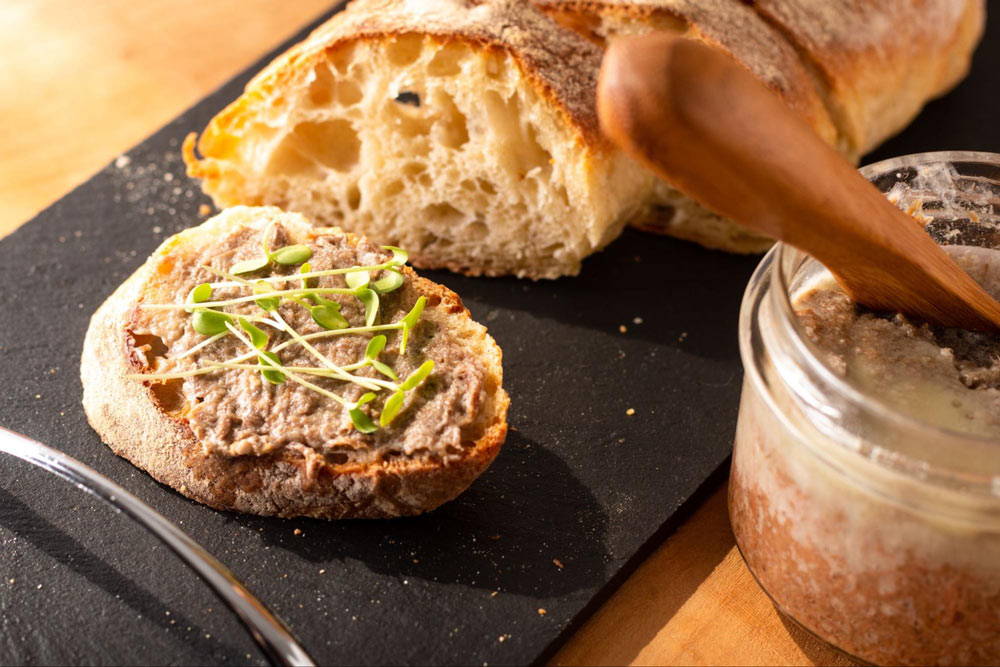 Technically, there are no rules prohibiting you from consuming rillettes in any way, shape, or form that you want. If your imagination is soaring high and you decide to reinvent the way people see meat-based pates, by all means! Experiment, uncover flavor combinations none of us have thought of before, and we promise to follow suit. As for now, rillettes are usually served at room temperature and spread over a slice of bread, toast, or crackers. But that doesn't mean there is no variety of flavors to enjoy! Oh, no, not at all!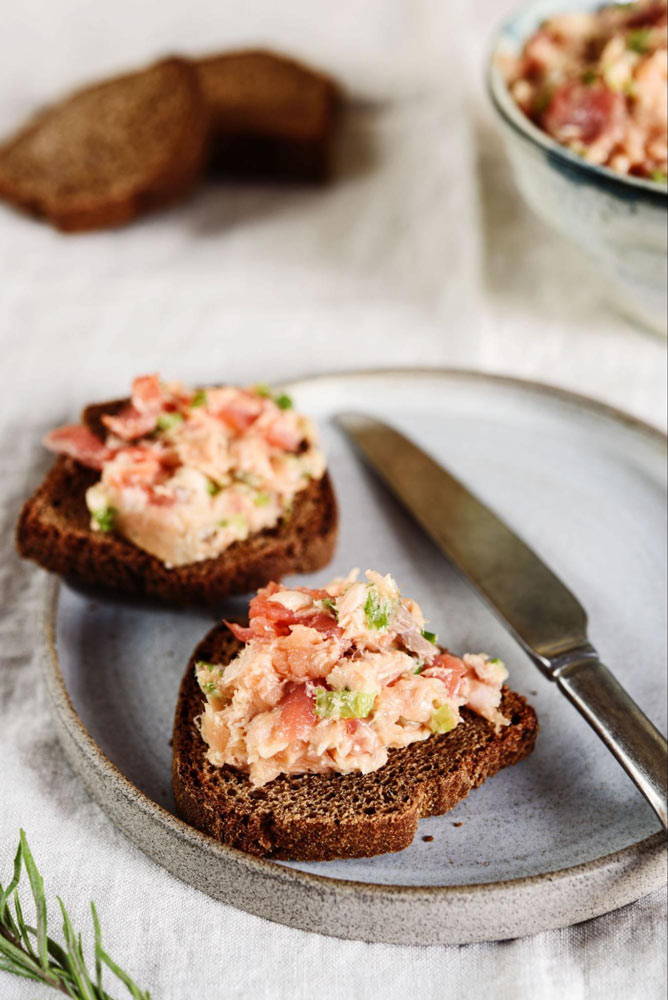 Want to add some diversity to these decadent spreads? Well, we've got you covered! For starters, get your hands on Hennaff French pork rillette, which is probably as classic of a taste as it gets and, therefore, is a perfect jumping-off point. For the simplest way of elevation, just get a good quality baguette and toast it generously on both sides - when your culinary creation consists of two ingredients, making sure both of them are as impeccable as possible is an essential step!
Once that's taken care of, you could just add some microgreens on top - if you've never given these tiny pieces of concentrated flavor a go, trust us, they provide more than just a satisfyingly refreshing crunch; each one packs a whole lot of punch and can
add everything from a bit of tang to a delicate dash of earthiness to your food. You could also add some cherry tomatoes or just skip that step and opt for Mouettes d'Arvor sardines rillettes with French tomatoes - not many brands know their seafood as well as Mouettes d'Arvor does, so if there were one name to trust, it would definitely be them! Not to mention, you could just take their French tuna rillettes with peppercorn and combine them with some corn, chopped onions, and a dash of black pepper for a quick and convenient meal that tastes nothing short of gourmet!  
However, our personal favorite variation has got to be their Salmon rillettes with lemon and dill - we all know that fish and citrus are a match made in heaven, don't we? And when that match is combined with the brand's experience and expertise, there's nothing left to do but to enjoy every single bite! Especially if you pair it with artisanal sourdough bread! Delicious doesn't even begin to cover it!
As for the most luxurious variation, it has got to go with Rougie Perigord duck rillettes! Duck is an essential part of French cuisine, and boy do they know how to make it utterly exquisite! With the experience spanning almost 150 years, those over at Rougie have definitely mastered their craft. These rich, luxurious rillettes are perfect with some simple gourmet crackers, but if you want to upgrade them to a level of a culinary masterpiece, all you have to do is add some French capers or chopped Andalusian olives, and your taste buds will soar from joy!
So, if there is one thing you take away from this article, let it be the realization that your quick and convenient midweek snacks don't have to be boring and uninspired. As long as you keep a can or two of incomparable French rillettes in your pantry, you can whip up a meal fit for the gods in no time at all! And when you have that option, why would you even consider not taking it?! Are you already wondering where to buy rillettes online? Luckily, you're right where you need to be!