At this point, you have probably learned that one should never take candy from strangers. A bit of candy advice, however, has never hurt anybody. And, well, if nothing else, our expertise on sweet treats is one certainty none of us ever doubt. From dragees that melt on your tongue to gummies that mischievously cling to your teeth and lollipops that send ticklish sparks down your throat, we have some wisdom to pass down regarding every sugary delight! So, buckle up, and follow us on this Italian candy crush course!
Why Italian? Well, while there's hardly such a thing as bad candy (at least as long as they're sweet), there's still a comparison to be made between flavors, brands, quality, and overall appeal. And it just so happens that Italian candies have something grand to offer for all of the aforementioned categories. So, whether you spent your entire childhood making memories connected to these decadent tastes or are just now discovering the joy of European treats, you've got to ensure to make acquaintances with each and every flavor from this list! It would be rude not to!
10. Lemoncella Hard Filled Candy by Fida
The sight alone makes your jaw tighten, doesn't it?
These tangy delights prove that classics are classic for a reason. Bright and zingy - they leave you feeling more awake and alive than ever! Just hearing the pleasant chutter of a wrapper coming undone is enough to make our mouths water and leave us anticipating the joy ahead. Especially with the days spent under the grace of the unapologetic summer sun coming up, you're going to want to have some tangy flavors to refresh your mind and body! And nothing beats classic Italian Lemoncella candy by Fida. Once the delicious shell has melted away, the decadent punch of lemon liquor filling will take you on a brand new adventure and leave you reaching for more!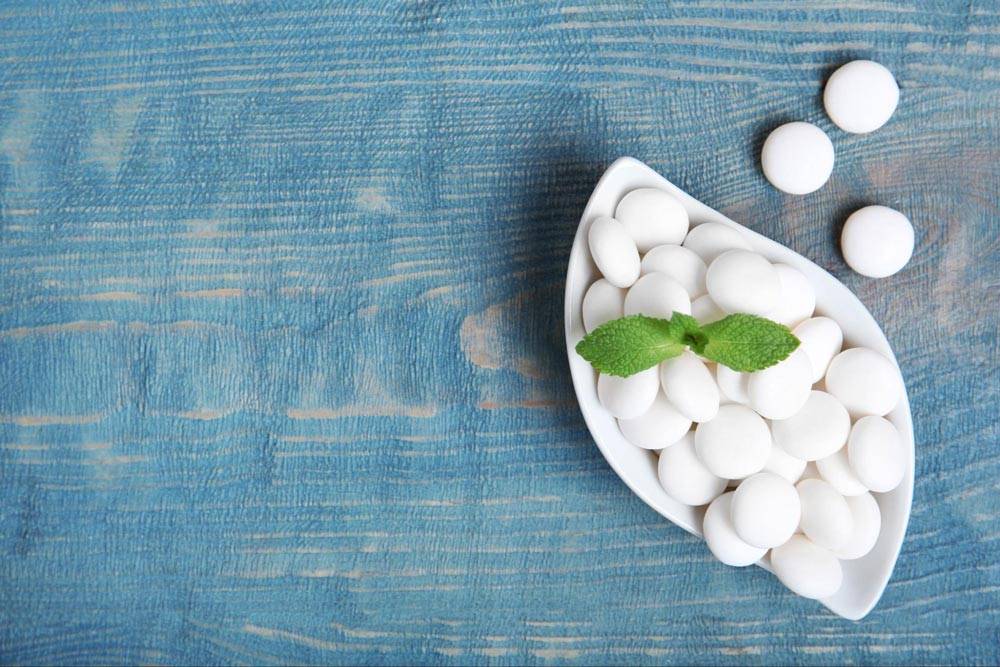 These are not the kind of mints you'll want to waste on soda-related exploding experiments. Oh no! You'll want to savor each and every piece because with flavors this exciting, nothing should go to waste! The definition of refreshing - Glaccia mints are completely irreplaceable members of the Italian grocery stores' candy aisles. As long as you make sure not to drink any orange juice or freezing cold water afterward, you're guaranteed to fall in love with this take on an incomparable classic!
8. Herbamelle Cranberry Honey Drop Candies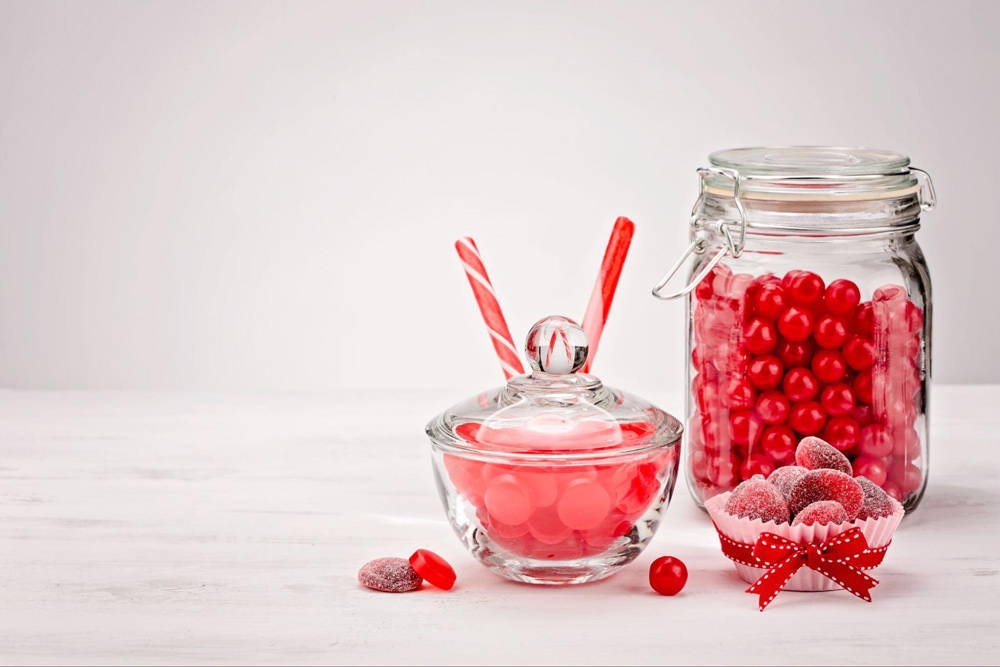 They look festive and taste even more so! Sweet and sour combinations can be quite tricky to get right, but to nobody's surprise, Herbamelle manages to walk the silver lining impeccably. Don't know about you, but to us, cranberry candies were always part of a Christmas celebration. Not only do they make perfect craving-crushers, but they are also a great way to finish off a heavy meal while still feeling light and refreshed. So crunch and munch away on these stunning morsels of wildflower honey-infused Italian cranberry candy, and make some new traditions for festive seasons to come!
7. Bonelle Jelly Candies by Fida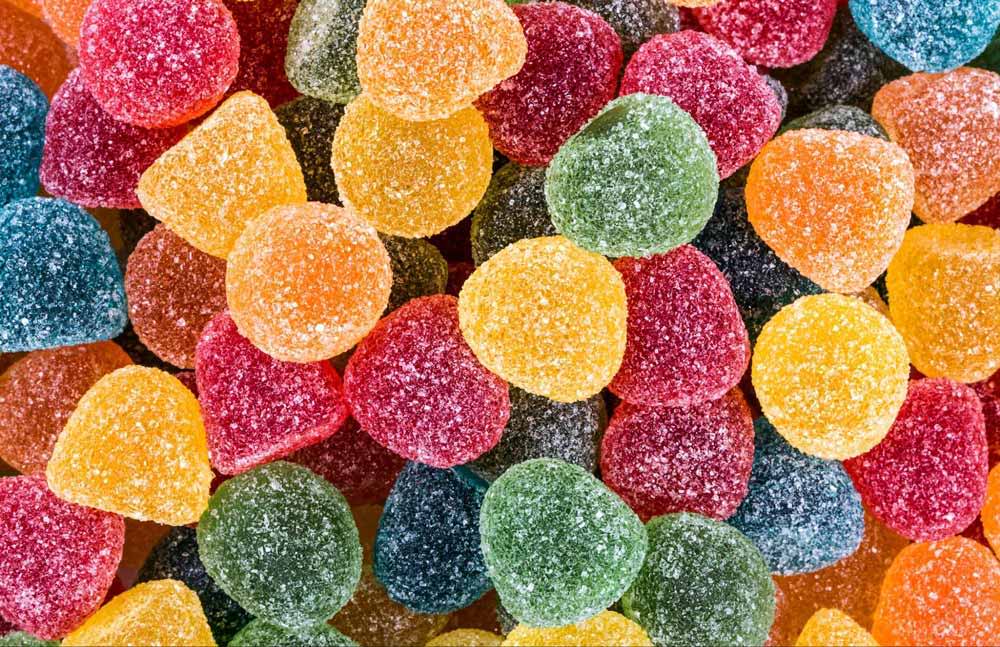 Bonelle jelly candies are synonymous with Italian confectionary. Each one of these squishy bites is bursting with fruity flavors, and the best part is - none of those flavors are artificial! Being made out of real fruit grown in the Italian hills of Asti is at the very core of reasons that made Bonelle candies a family favorite! Cherry, orange, lemon, strawberry - you get to pick the flavors you want to overwhelm your senses. But you don't have to worry; it's not like there are wrong choices to be made here!
6. Sicilian Red Orange Filled Candy by Serra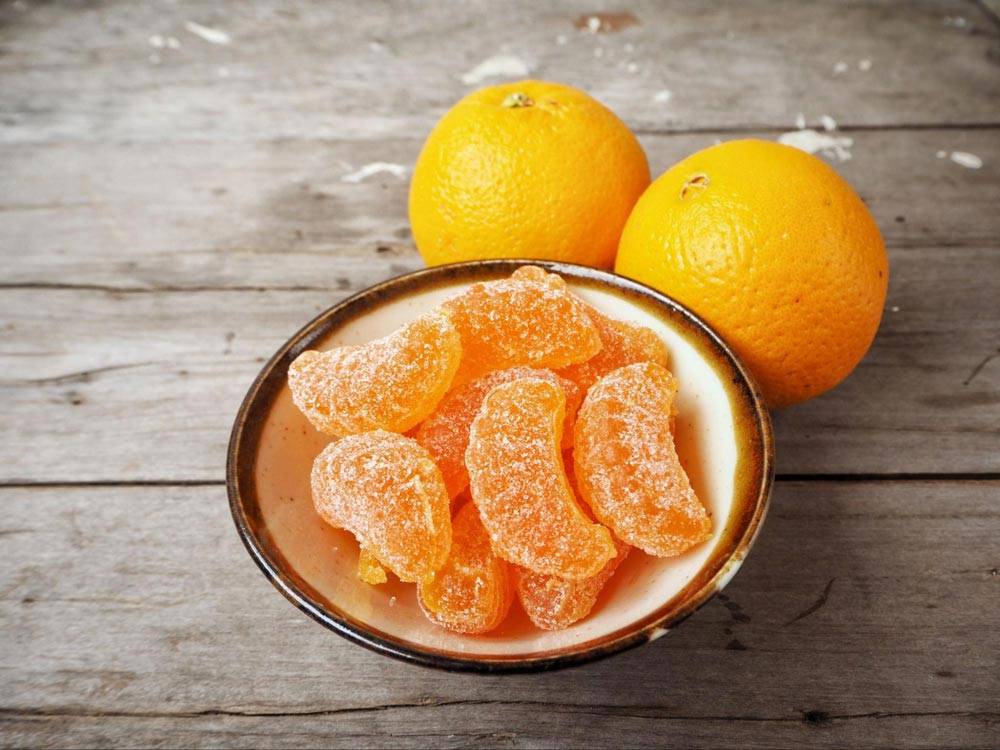 Nothing (well, except for maybe candies that have the upcoming spots, but the point still stands) beats the exquisite citrus from the shores of the Mediterranean sea, especially when they're combined with the Sicilian genius of creating confectionary delights! From the impeccable climate to all the love and care put into each ingredient, there's no reason why Serra's red orange-filled candies could possibly be anything less than utter perfection. And, well, they aren't. Actually, they somehow manage to exceed every expectation! At first, you might just think you're enjoying a tasty treat with a bit of tang, but as soon as the zingy filling hits you… Have you seen Ratatouille? Remember that scene where Remy tries the strawberry and cheese combo for the first time? Yup, it's pretty similar to that (Italian red orange candies might have even inspired the scene, who knows)!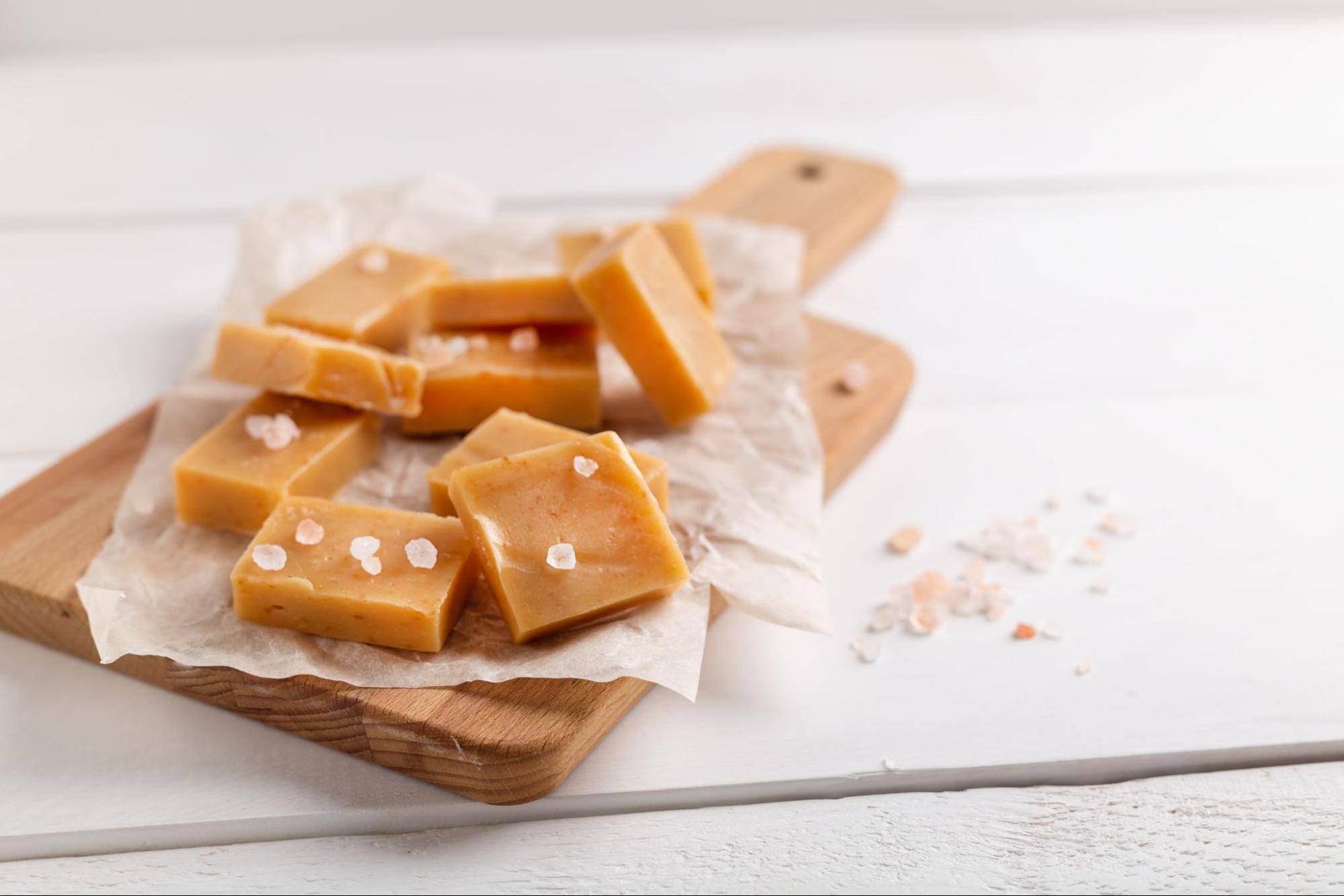 As if there's anything else to be said. They're soft, sweet, decadently sticky, we all know they're going to be in our teeth till the new year, and that we won't be getting any pats on the back from our dentists, but we love them anyway! Cause how can we not! Especially when Serra decides to make the Italian soft toffee of our dreams by using fresh cream and Alpine milk, as if any of us could ever have the willpower to refuse a treat like that! And why would we? Toffee makes life infinitely better (especially if you sprinkle it with some sea salt)!
4. Gocce Licorice-Flavored Candy by Fida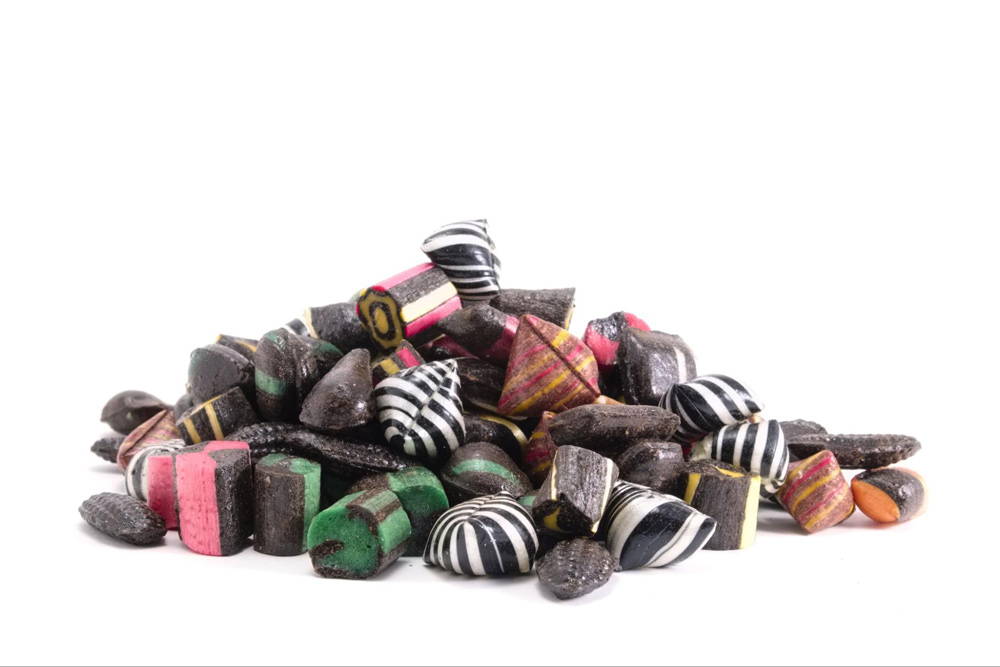 We can already sense the controversy brewing with this one! Now, to be fair, doesn't something as divisive as licorice already deserve one of the top spots simply for being an exciting enough flavor for so many people to passionately argue over? And, even if you think you don't enjoy this particular taste, you can't say for sure until you've tried Italian hard filled licorice candy! Made with a traditional recipe from Calabria, these exquisite treats by Fida provide flavors unlike any other! Licorice candies are always unmistakably themselves, and we think that's something to be praised!
3. Herbamelle Eucalyptus Honey Drop Candies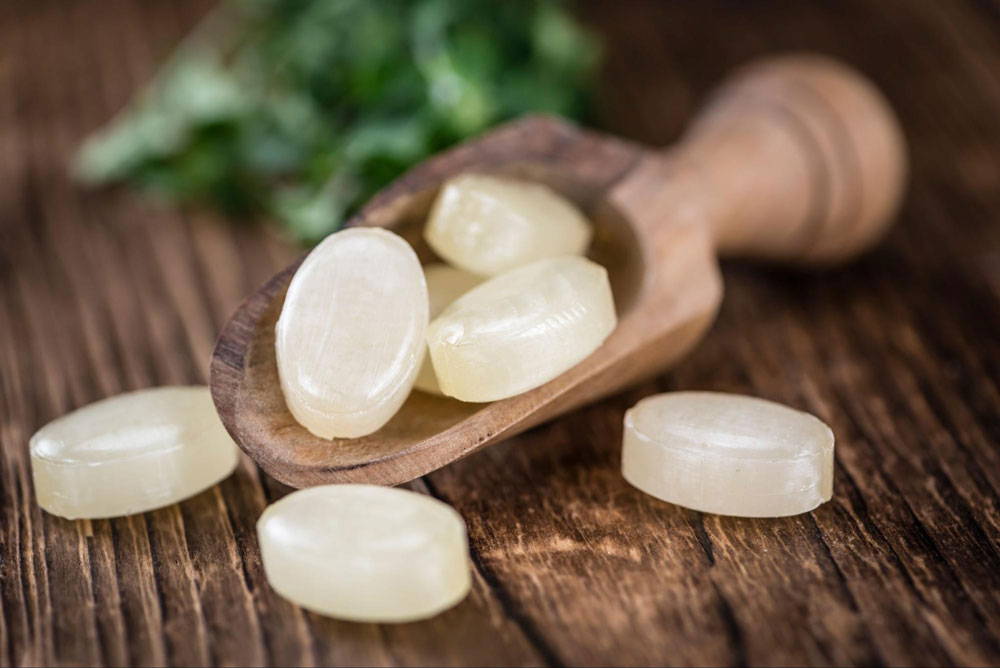 There's a reason why Herbamelle made this list twice! We can say without a moment's hesitation that no other brand manages to incorporate the delicate flavors of herbs with what could easily be an overpoweringly decadent taste of wildflower honey from Italian lowlands as well as they do! And, well, eucalyptus is not a taste you want to mess with! Sure, it might not have been your go-to choice growing up, but there's a reason why we start to lean towards it more as we age - it's a taste best suited for experienced palettes, ones constantly looking for delicate blends that balance seemingly impossible flavor combinations. And Herbamelle eucalyptus honey drops do just that!
2. Coffee-Filled Hard Candies by Sperlari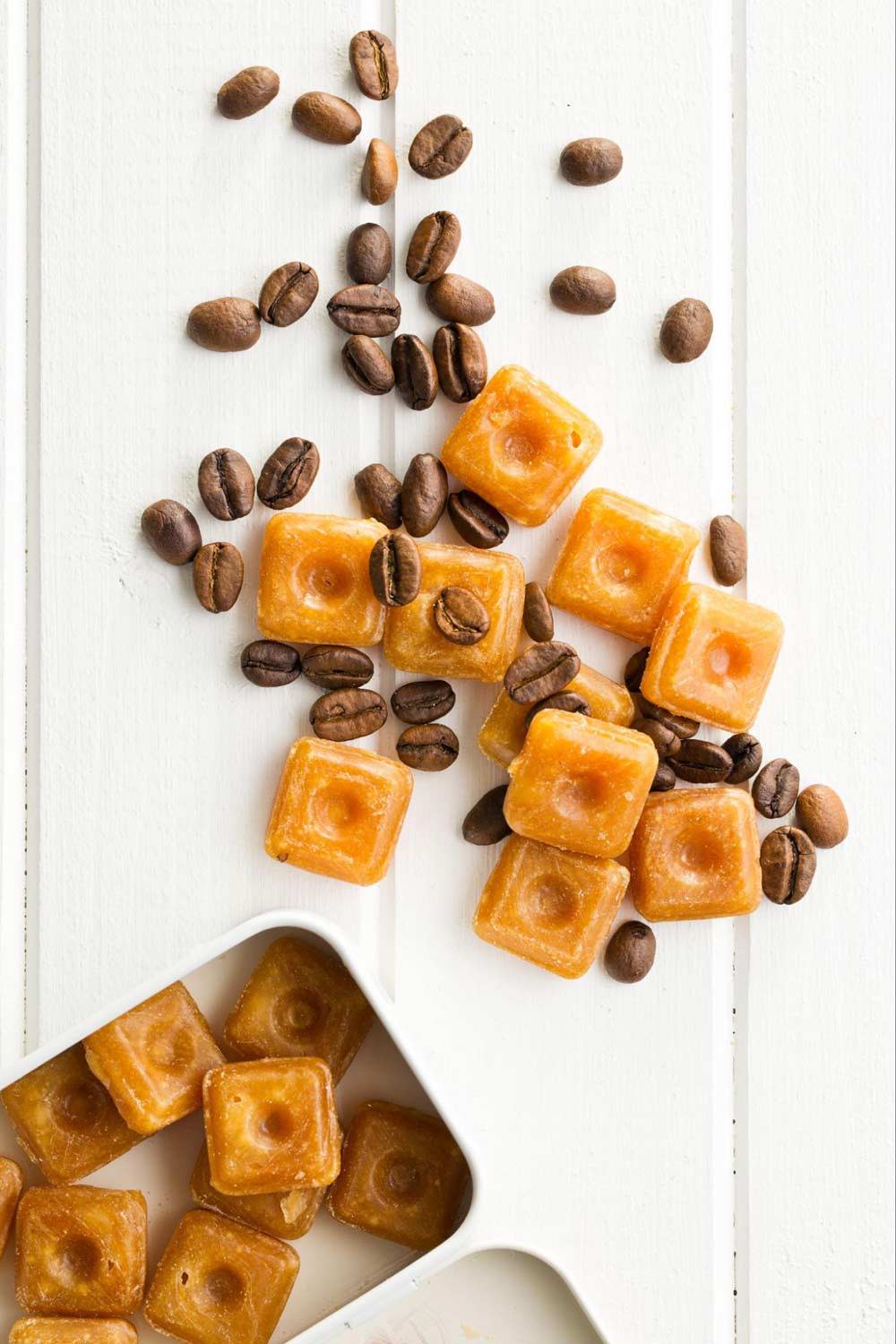 Come on, are you even surprised? We're talking Italian candy - of course, we were going to mention coffee! While we love our caffeinated beverage not just for its energizing effect but also for its impeccable taste, there're only so many cups of doppio one could handle in a day before becoming too jittery to function. So, we found a way out! Craving a flavor of impeccable Italian cuppa without all the accompanying troubles? (which we are, at all times!) Enjoy diverse tastes of Sperlari coffee-filled candy and sleep like a baby at night! Seems like a perfectly delicious solution, doesn't it? Just make sure you don't start having your cuppa Joe to balance out the sweetness of these Italian treats like we did… Cause that might have defeated the purpose a little bit… Eh, we're hopeless coffee addicts; save yourselves with delicious candy!
And now, the coveted number one spot - tap your feet for a make-shift drumroll!
2. Coffee-Filled Hard Candies by Sperlari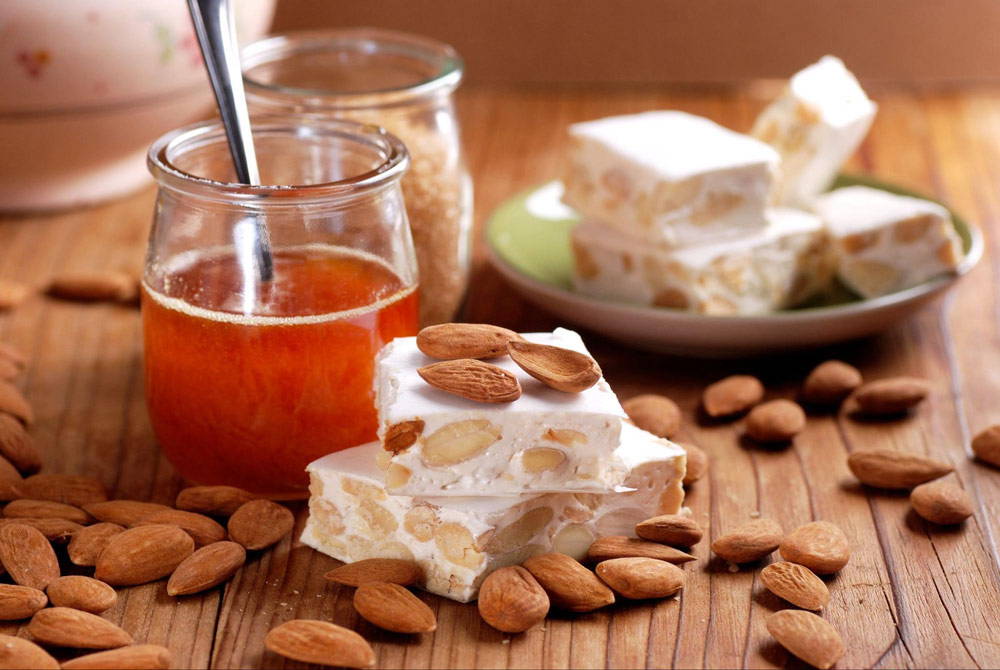 If you didn't know for sure that torrone was going to get the first place, you must have never tried it before! It's like nougat, but infinitely better! Traditionally made with honey, sugar, egg whites, and toasted almonds, it's a perfect armor against the most demanding sweet cravings! Rich, luxurious, and decadent beyond belief! You bite into it, and the world simply melts away. It's almost as if even reality knows when the fight is lost, and the competitor is way too powerful to even try! From flavors to texture - Italian Torrone provides an exquisite balance of all! With the chewiness of the nougat and the crunch from almonds, no daily stressors even stand a chance!
Well, now we're hungry… And we're craving another cup of coffee! At least we know exactly what to accompany it with! But the big question is -
Which Italian treat will your afternoon cuppa be joined by?