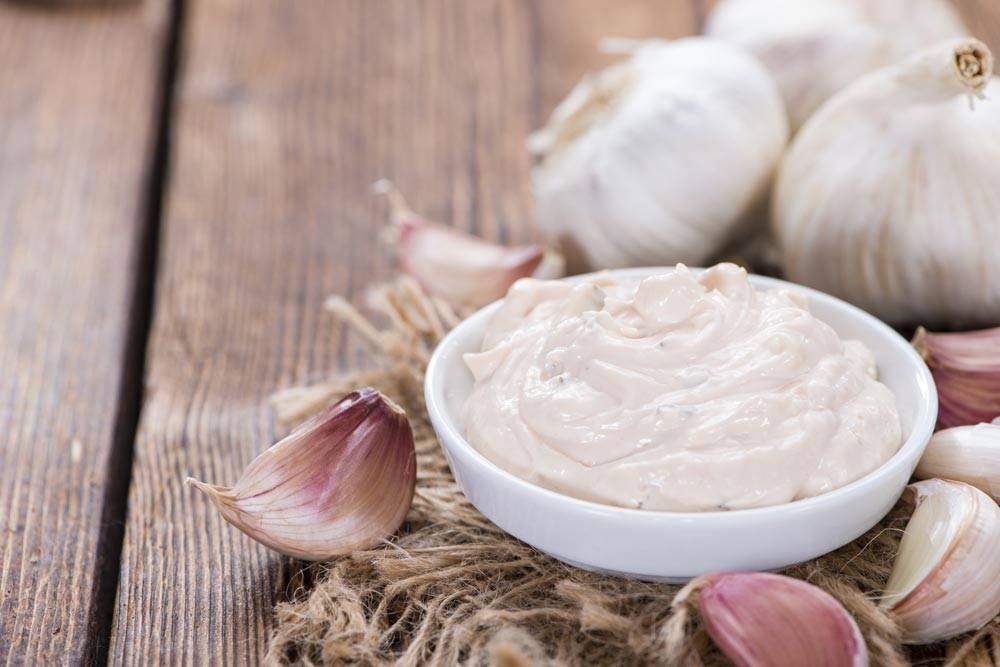 What is aioli? Is it just a fancy word for mayo? Or is it just garlic mayo? Well, no - while today a lot of different condiments are being referred to as aioli, originally it had a very specific definition and represented a very specific product. And while a lot of the original characteristics still remain, the meaning of aioli has outgrown its inherent form quite a bit, and today, we're going to explore it all!
Back when it was first made in the Mediterranean region (mainly in Catalonia, Spain, and Provence, south of France), aioli was simply a lot of garlic ground up in mortar and pestle and emulsified with a generous amount of olive oil - that's it! No egg, no yolk, no additional seasoning - just garlic and some liquid gold! Needless to say, the final emulsion turns out to be pretty bold and overpowering, but we kinda love it! And so do a lot of people - hence the endless popularity of this condiment! However, aioli was not meant to stay a simple combination of two essential ingredients for much longer! And thus, the many iterations were born!
What Is the Difference Between Aioli and Mayonnaise?

Well, in their original forms, mayo and aioli are pretty drastically different - the only similarity being the fact that they're both emulsions. What's an emulsion - you might ask? Well, emulsification is a process of mixing two substances that would not naturally want to mix with each other - like oil and water. When emulsifying products, in this case, garlic and oil or oil and egg yolks, when it comes to mayo, you are basically breaking down the olive oil particles into tiny bits and spreading them out evenly through the entire mix. It's not that the two substances end up actually combining, as much as they just become well-dispersed to the point where there is no noticeable separation.
So that's just about the only thing mayo and aioli have in common - well, that and olive oil. However, since their origins, both condiments have developed quite a few variations, and now the lines are not as clear. So, in modern terms: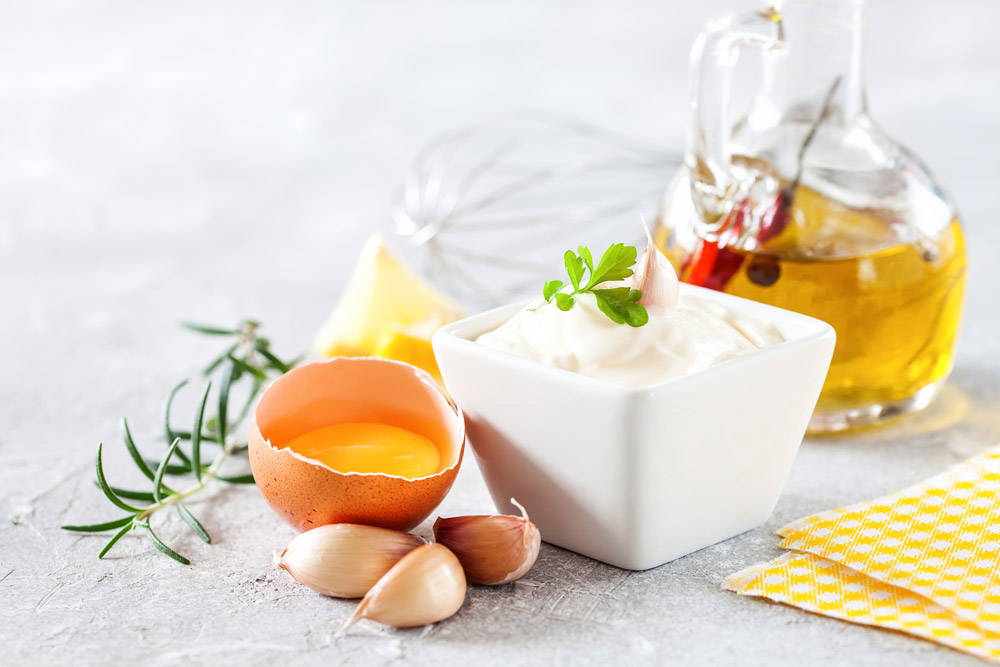 Nowadays, most aioli is made using standard ingredients of classic mayonnaise with the addition of garlic. So, that would mean combining garlic & olive oil with egg yolks, mustard, and a bit of lemon juice. And while in its original form, aioli is a perfect pair for some potatoes, its newer renditions, like Stonewall Kitchen's roasted garlic aioli, can go with a significantly wider range of products without completely overpowering them - so maybe a bit of creative freedom doesn't hurt?
There is also no limit to what else you can add to the mix - a bit more heat? Touches of sour tang? Some tropical sweetness? Yes, yes, and yes! Sure, there are purists who think that only garlic and olive oil blend should be referred to as aioli, but hey, we'll gladly take a stunning condiment under any name!
So from coconut curry aioli to avocado aioli and the most unbelievably balanced of them all - Stonewall Kitchen's mango aioli that pairs impeccably with richer dishes heavy on salt - there is a garlicky condiment for every meal!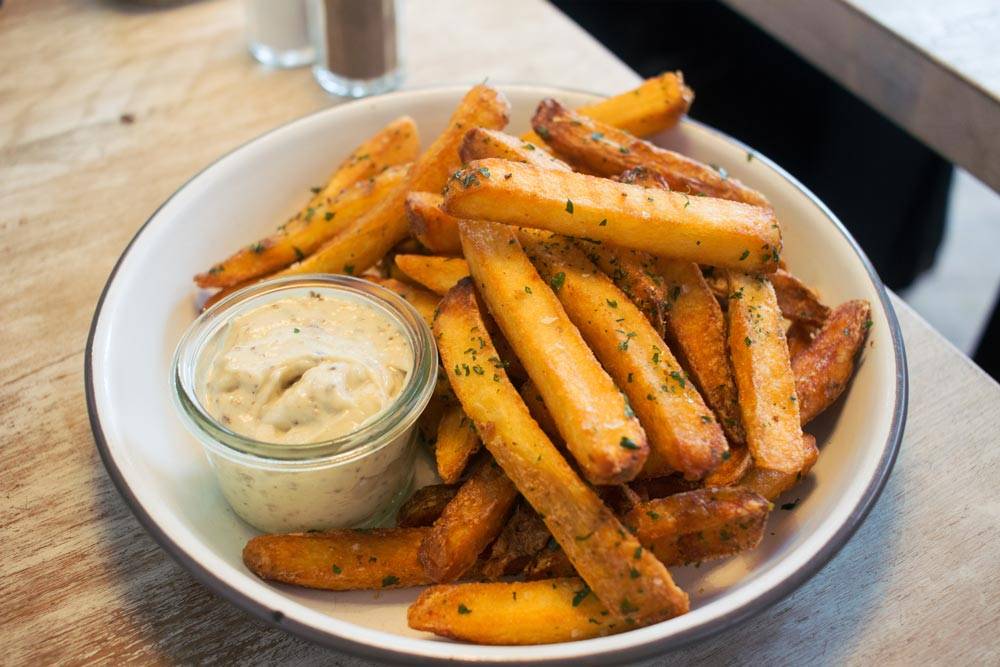 From dips to toppings and marinades, there are plenty of ways to use different iterations of aioli sauce. While it's traditionally used as an addition to seafood or meat, you can easily substitute your burger sauce for some stunning buffalo aioli, upgrade your grilled delicacies with a touch of smoked bbq aioli, or elevate your quick bowl of pasta with a drizzle of Terrapin Ridge Farms' truffle aioli! There are no rules to what this exquisite condiment can do! Want some heat with your fries? Sriracha aioli is right here! And it goes even better with some oven-baked potato wedges! So whether you choose to stick to classic Mediterranean roots of aioli sauce or experiment with your favorite dishes, results are guaranteed to be anything but bland!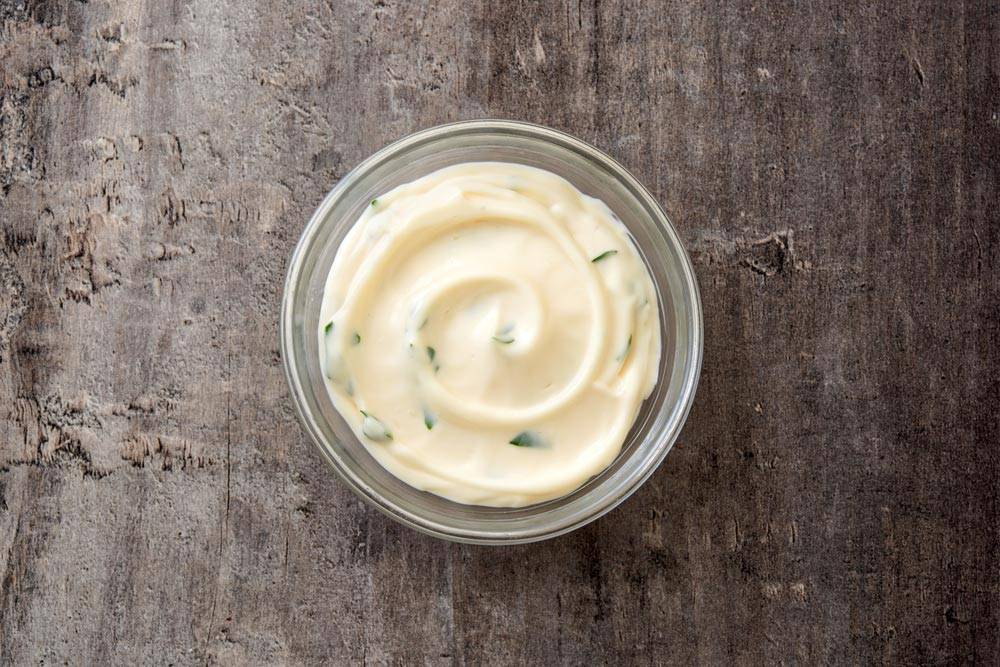 So if we've left you wondering where to buy aioli sauce in every shade and flavor, fear not! Yummy Bazaar is here to help! Browse our colorful digital shelves and find everything - from quintessential classics to the most imaginative combinations! And more importantly - enjoy every bite of intriguing international flavors with those you love the most!