If you could have one type of pasta for the rest of your life, what would it be? Is this the hardest question you've been asked today? Or ever? Yeah, we know. Italian pasta offers so many different shapes, forms, sizes, recipes, flavors, and aromas that it's simply impossible to choose what to have for dinner tonight, nonetheless what to have for the rest of your life?! But if you really, really had to, which one would you crown as the winner from our Top 10 shapes of Italian pasta? Here's our list :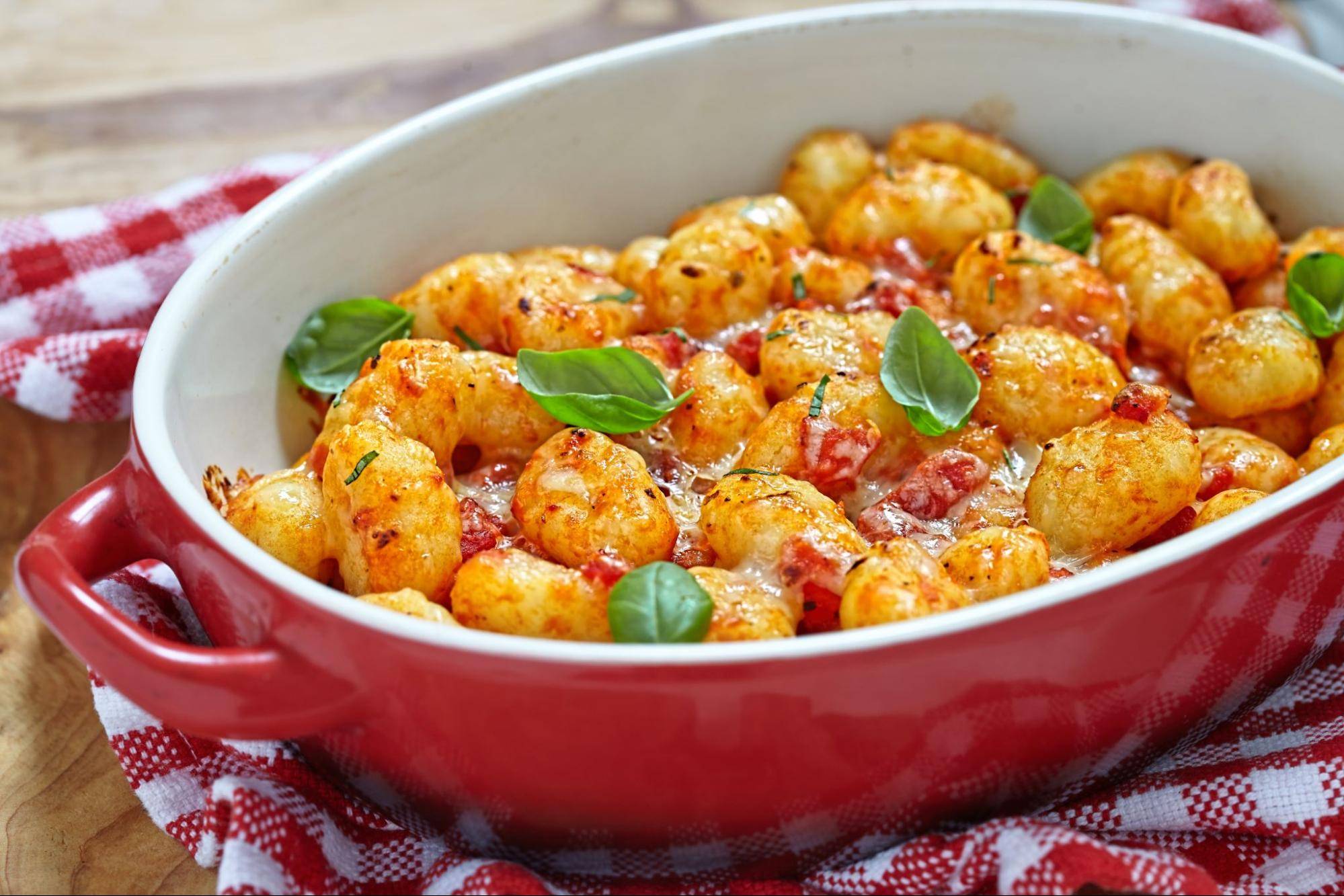 Ranking at number 10 is the adorably shaped, mini dumpling-like Gnocchi. Most usually prepared using semolina or ordinary wheat flour, you can find this Italian pasta in more than one flavor. Italian Gnocchi can be served as a beautiful appetizer or a luscious main dish. The most famous potato Gnocchi dates back to roughly the 16th century. It is thought that Gnocchi could've been an extravagant dish served at banquets during the renaissance. So, loosen up your corsets; it stands the hour to indulge in some pasta.
Recipes we recommend trying: Four-cheese Bake, Cacio e Pepe, Butter and Cinnamon Dessert.
---
9. Acini Di Pepe by De Cecco
Acini Di Pepe named after pepper-corn are tiny individual cylinder pieces. They are ideal for creating steamy soups and refreshing salads. With a cooking time of under 8 minutes, this unusually shaped Italian pasta is perfect for quick week-day meals. As Acini Di Pepe resembles pepper, it would be a crime not to pair it with some ground black pepper, a squeeze of lemon, and, of course, some parmesan.
Recipes we recommend trying: Spinach and Feta Acini Di Pepe, Acini Di Pepe Vegetable Soup, 'Risotto' with Caramelized Onion.
---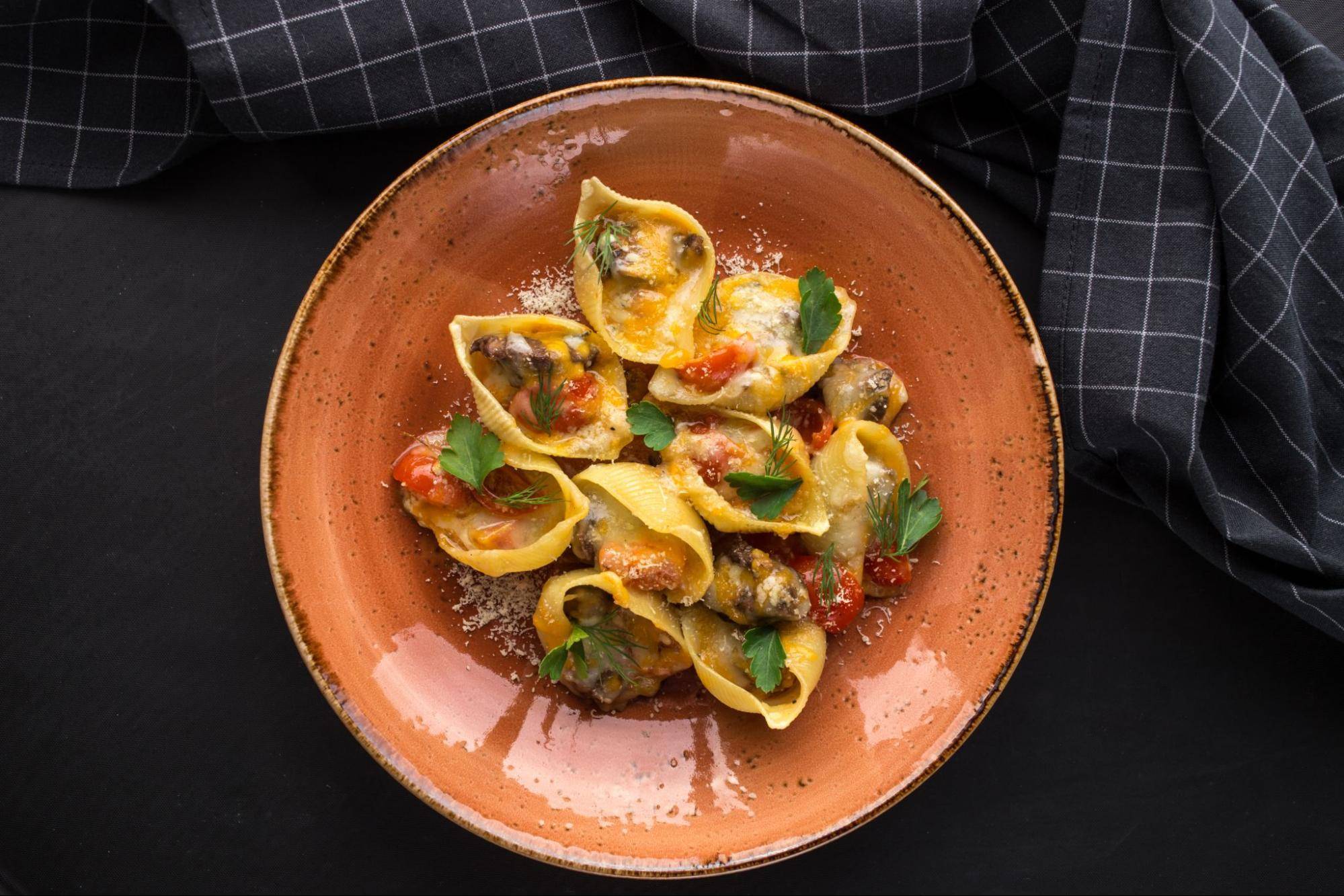 A very well-deserved 8th place goes to - Conchiglie, mainly known as 'seashells' or just 'shells'. This Italian pasta is normally baked when stuffed with delicious cheese and minced meat. They are also available in different colors and flavors when mixed with spinach extract, squid ink, tomato extract and more. Try any of our recommended recipes to feel closer to sunny Italy with every bite!
Recipes we recommend trying: Butternut Squash and Spinach Conchiglie, Seafood and Ricotta Conchiglie, Conchiglie Stuffed with Italian Sausage and Tomato Sauce.
---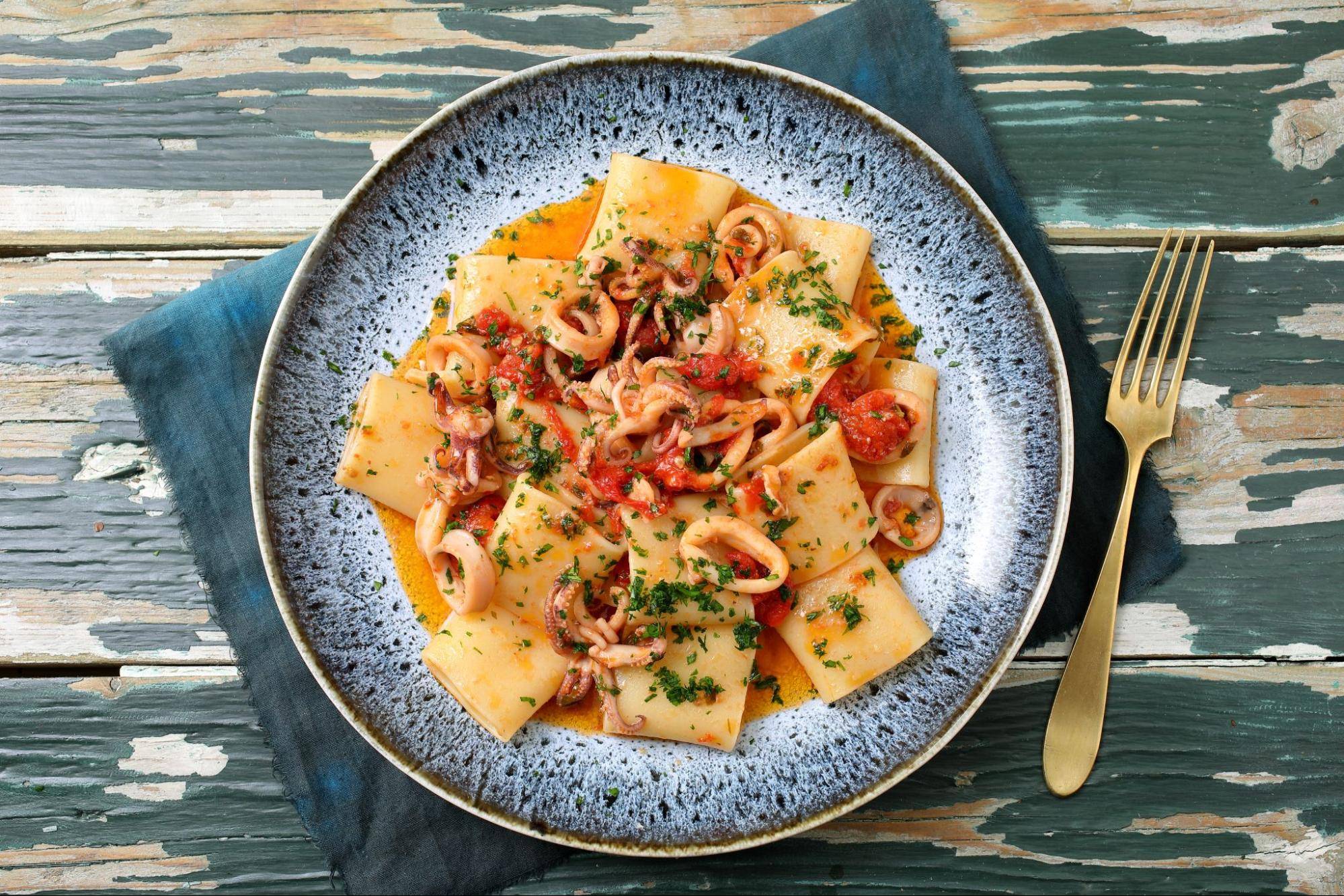 Fish lovers, we haven't forgotten about you! We are now moving on to pasta so suitable for fish that it's named after one. Calamarata, which comes from the word Calamari, originates from Napoli. When served, you can barely tell the difference between the sliced squid and the pasta rings. For a traditional Calamarata, combine your Italian pasta with some Calamari rings, fresh Italian herbs, cherry tomatoes, and aromatic garlic. Be careful if you serve this at your dinner parties; your friends will be coming back for more.
Recipes we recommend trying: Eggplant and Olive Calamarata, Fresh Tomato Sauce and Parmesan Calamarata, Mussels and Bean Calamarata.
---
6. Farfalle by Giuseppe Cocco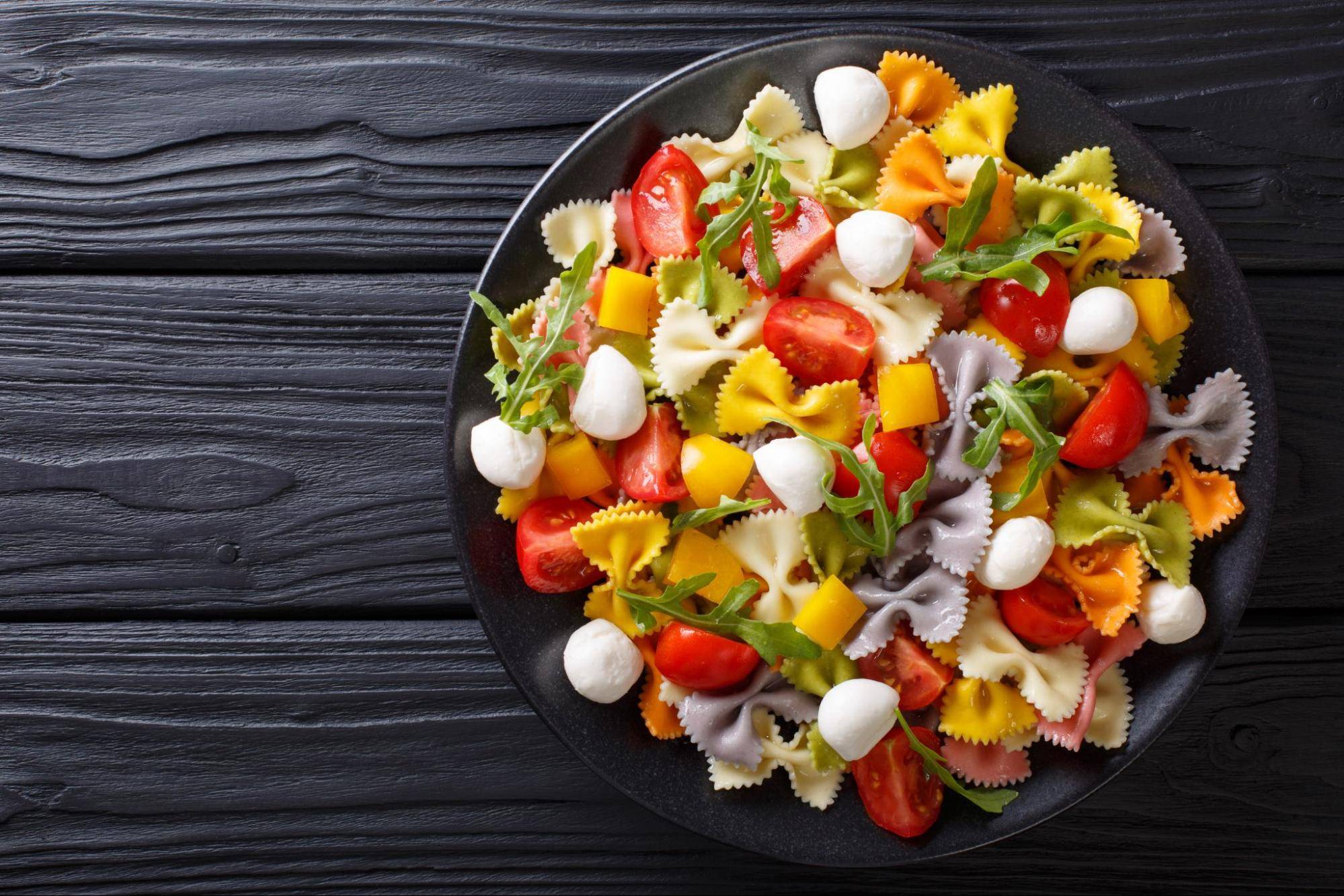 Farfalle - one of our favorites. The word means butterfly in Italian, and it is hands down one of the most beautiful words in the entire language. And indeed, the shape of this pasta is as graceful as the name. You may find this pinched northern Italian pasta in different colors, mainly depicting the colors of Italy's flag: red - usually flavored using beetroot, green including spinach, and white for the original pasta. Colored or not, Farfalle is no exception in being extremely versatile so choose any of our recommended recipes down below.
Recipes we recommend trying: Simple Basil Pesto Farfalle, Sausage and Creamy Tomato Sauce Farfalle, Prawn and Orange Farfalle.
---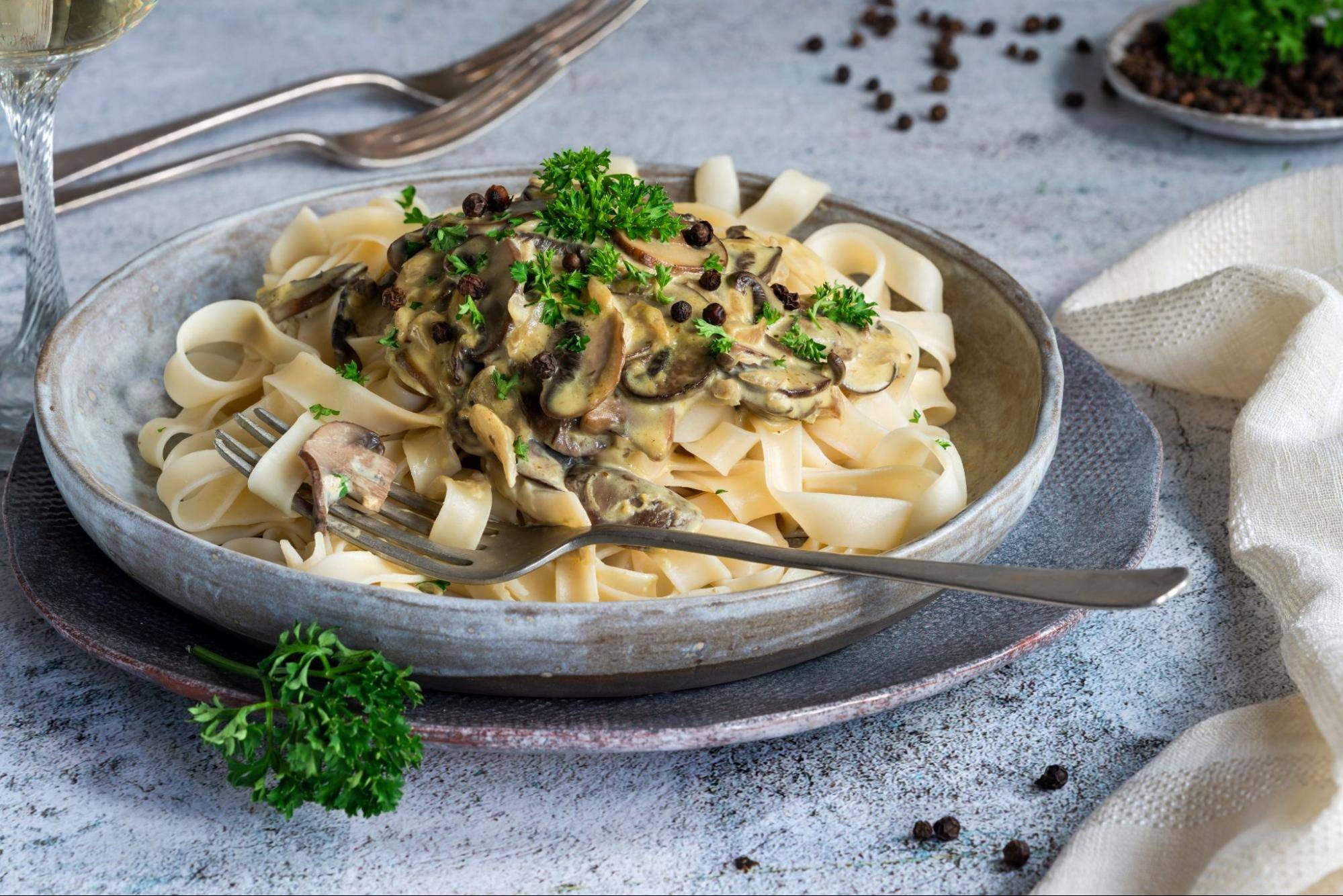 At the half-way mark, we meet Tagliatelle. Meaning 'to cut,' this Italian ribbon pasta is long, delicate, elegant, and a little bit wider than Fettuccine. The most traditional way of preparing Tagliatelle has to be with Bolognese sauce, but it is also perfect for making rich creamy and salty Carbonara. As it is incredibly versatile, like many other Italian pastas, unleash your imagination and follow your (hungry) gut. Create luscious dinners and remember what Sophia Loren said - 'Everything you see, I owe to pasta,' you too can be the same.
Recipes we recommend trying: Cream and Mushroom Tagliatelle, Meaty Muffin Nests, Garlic Tomato Sauce and Parmesan Tagliatelle.
---
4. Radiatori by Giuseppe Cocco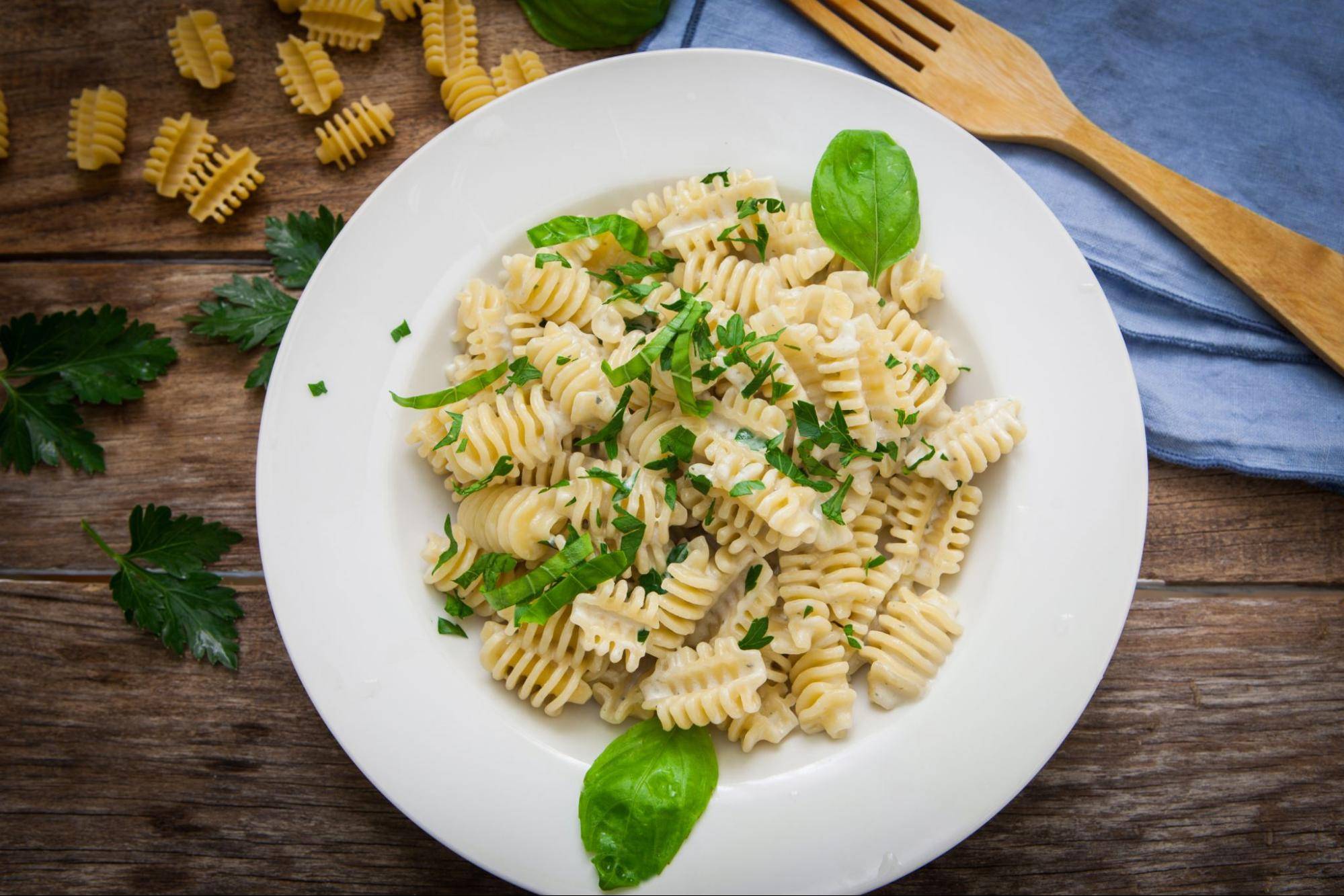 Turn up the Tarantella music because we're getting closer to our number one Italian pasta shape! For now, Radiatori takes fourth place on our list. We know what you're thinking, radiator? There must be something wrong here, but we promise we're not kidding you when we say that this Italian pasta is named after the shape of a radiator, and we're sure you can see why. Used in pasta bowls, soups, salads, casserole dishes as well as bakes, this shape of pasta is exciting for children, as parents sneak in some nutrition by adding a bunch of veggies for a more filling meal.
Recipes we recommend trying: Pomodoro e Basilico (tomato and basil) Radiatori, Chicken and Mozzarella Bake, Lobster and Bean Radiatori.
---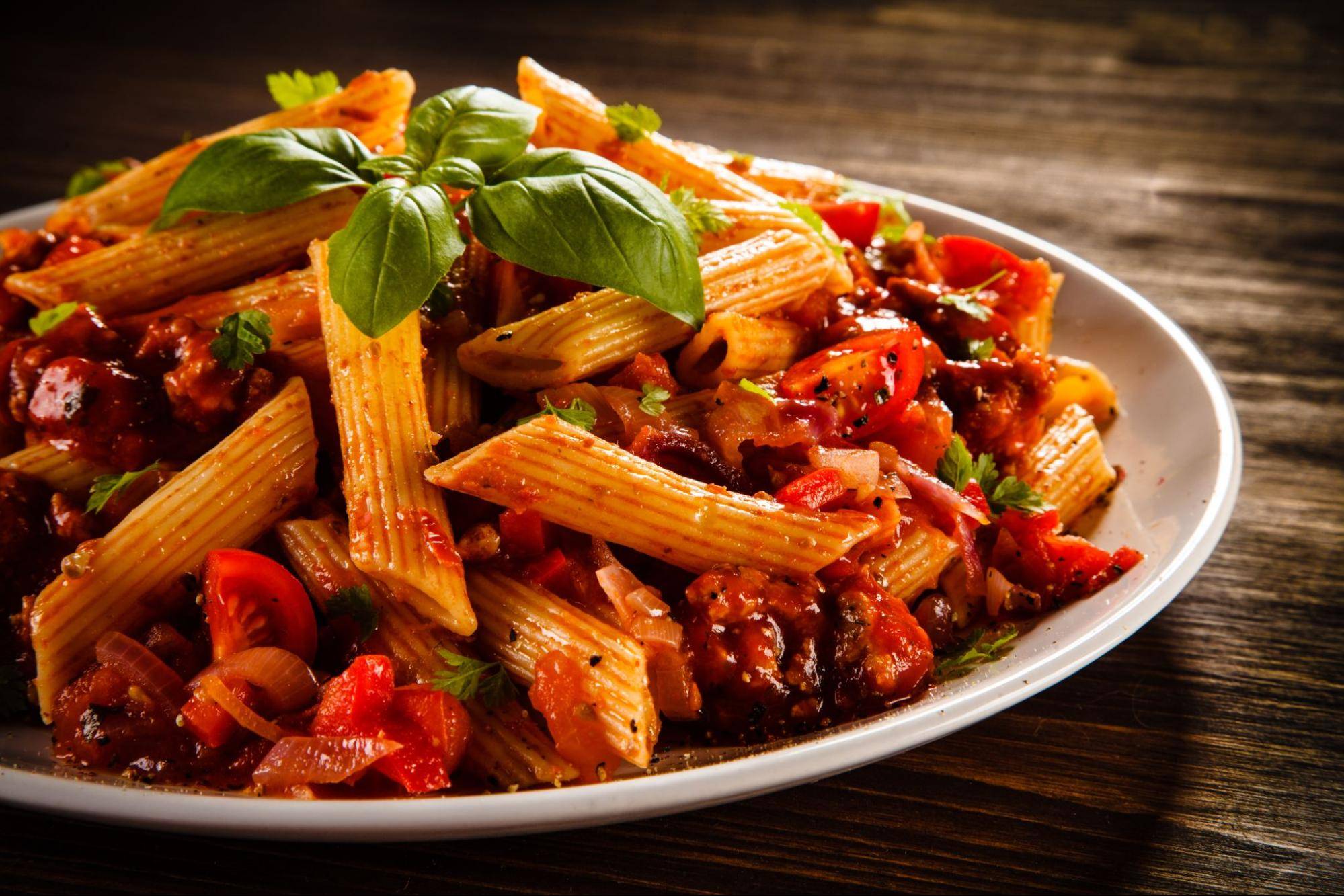 Down to the top three: Penne, originating from the Latin word for pen - it is easy to understand why they're called so. Luckily, compared to other pasta, we know a bit more about Penne's history. It was created in 1865 by using a diagonal cutting machine. Penne is best enjoyed when served with tomato sauce but is also known as the perfect pasta shape for seafood and lighter creamy sauces. Penne is also ideal for our favorite comfort meal - macaroni and cheese. For an authentic Italian pasta dish, try this Roman tomato-based recipe called 'Arrabbiata,' which means 'anger,' as it's compared to us when we get scarlett furious about no more pasta being left in our pots.
Recipes we recommend trying: Penne Alla Vodka, Penne and Sun-dried Tomato Pesto, White Sauce and Broccoli Penne.
---
2. Rigatoni by Di Martino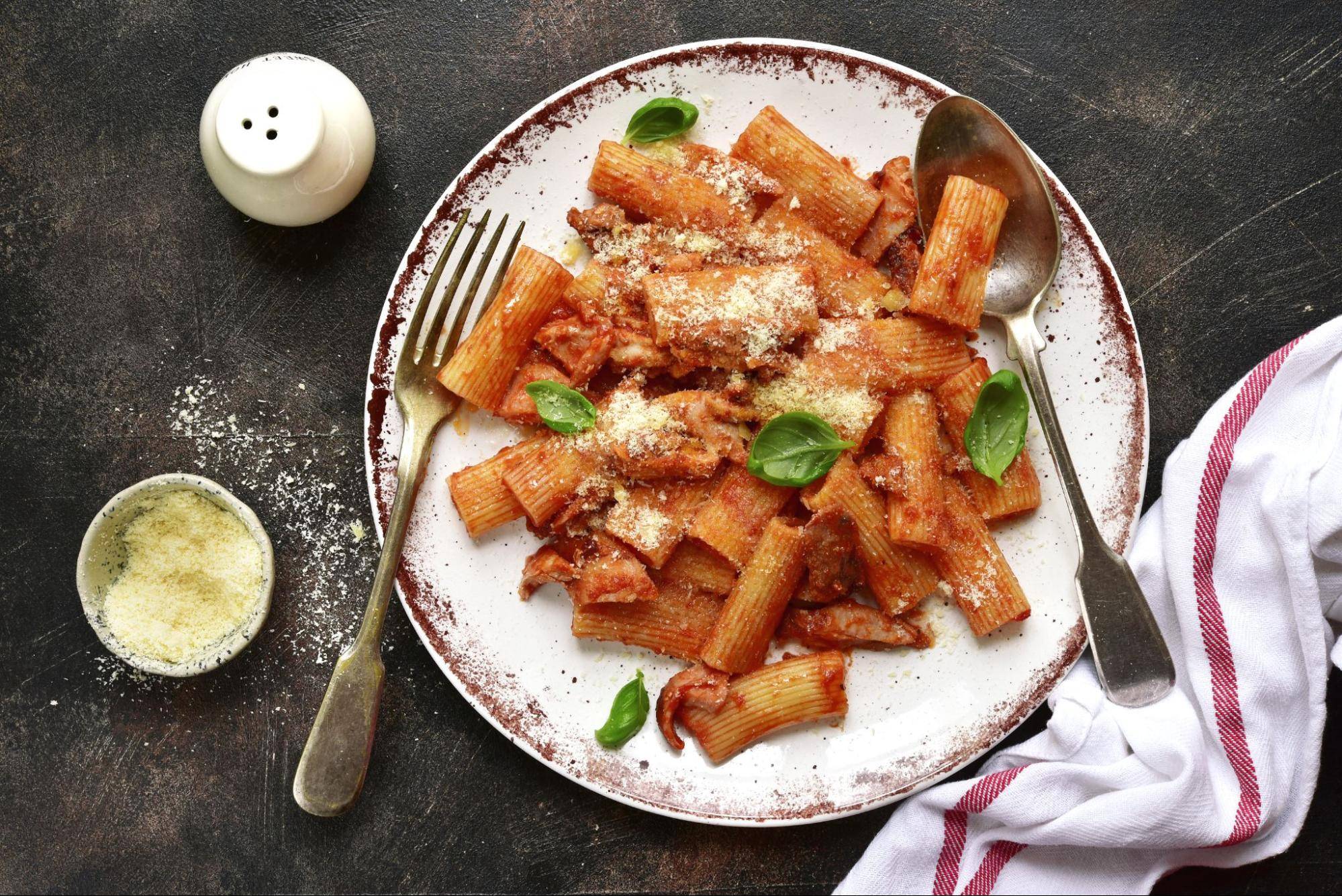 Yes, my mouth is also watering just by looking at these delicious photos, but we're nearly there; here's our number 2. Do you know what's better than Penne? Bigger Penne! It answers to the name of Rigatoni. A tube-shaped pasta with a lined surface that helps absorb sauces even better than regular pasta. Meaning 'ridged' or 'lined' Rigatoni originates from southern and central Italy and is an all-time favorite in Sicily.
Recipes we recommend trying: Morel Mushroom Rigatoni, Buttery White Wine Sauce and Rigatoni, Cheese and Beef Bake.
---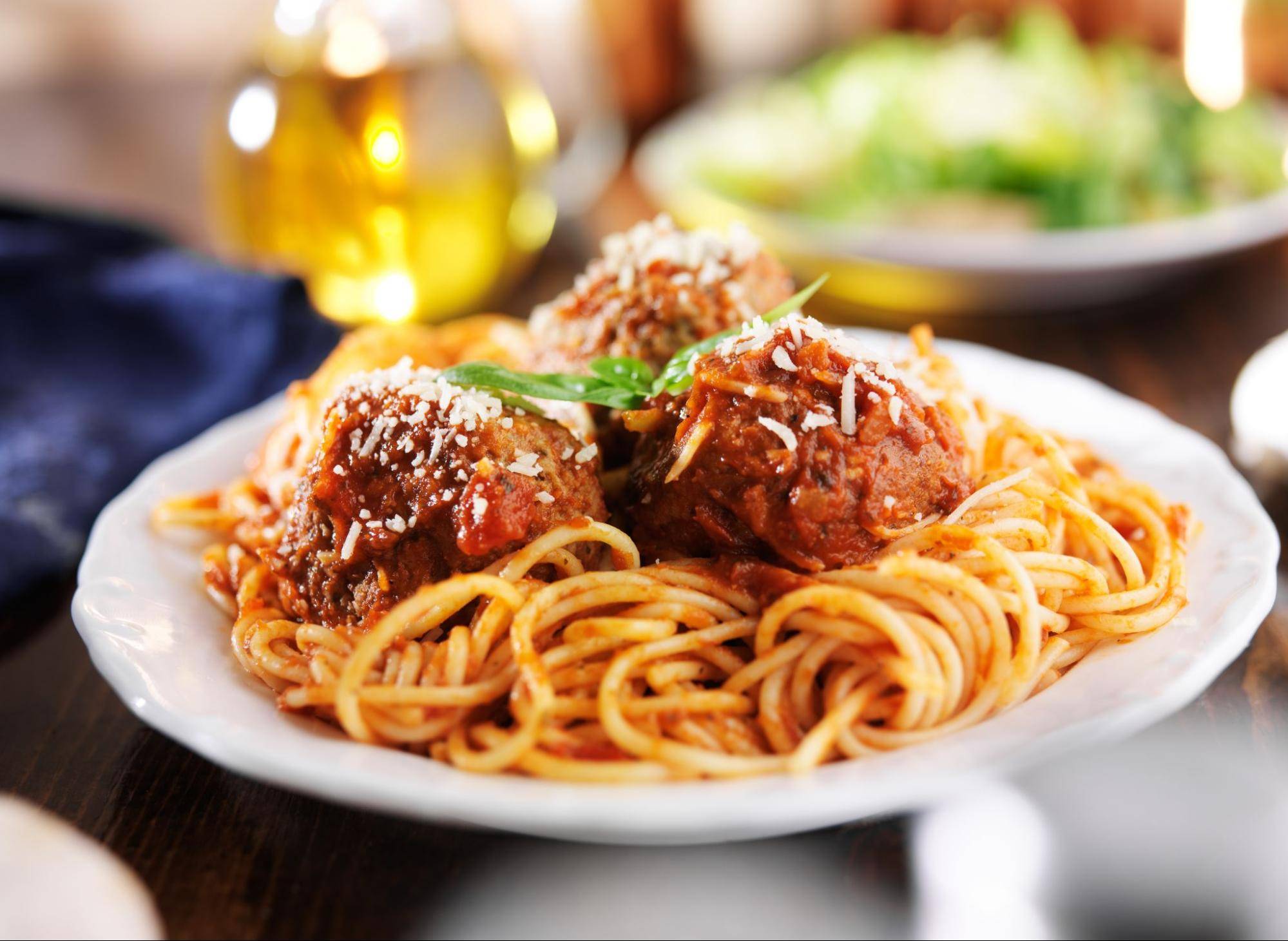 Drumroll, please! It would be a crime not to give the first place to Italian cuisine's most famous, most well-known, most-respected pasta - Spaghetti. We all know what Spaghetti looks like but let us paint you a word picture just in case: they are long, thin, elegant strands of golden-colored pasta. Still can't picture it? Okay, add some red juicy tomato sauce. No? Okay, some parmesan cheese on top? And a single leaf of basil? There we go! The queen (allow us to refer to Spaghetti as the reigning queen of Italian pasta) can also be served with sizzling hot meat-balls, or if you follow a plant-based diet, simply use a soy-based meat substitute.
Recipes we recommend trying: Cacio e Pepe, Red Pesto Spaghetti, Bechamel Sauce Spaghetti.
If you've made it this far without rushing to your kitchen and whipping up a bowl of messy pasta, we applaud you but also, what are you waiting for? We know that ti fa venire l'acquolina in bocca (this blog makes your mouth water).