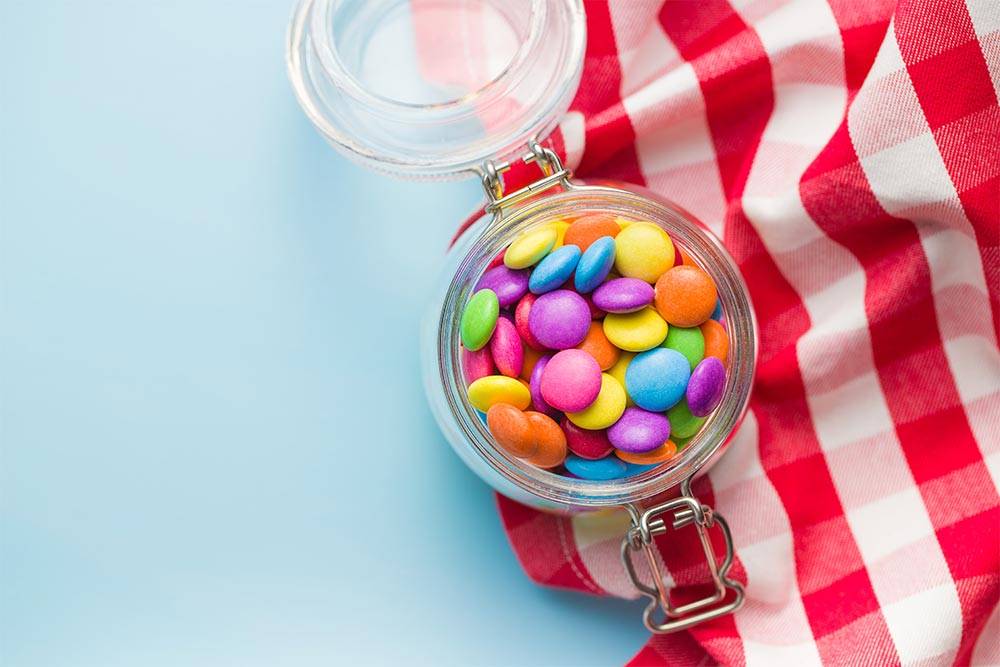 Looking through the entire selection of Japanese candies feels a lot like discovering new shades of the rainbow - each and every new variety makes you realize that there are more colors than you could've imagined! Diverse in flavors as well as in aesthetics, but all of them equally exciting and enticing!
Like most things, Japan does candy like no other! Flavors are bold, and the creativity is through the roof! From traditional recipes beloved by generations to brand new creations full of imagination, Japanese candy has it all! But the thing about large, intriguing selections is that actually selecting something becomes an impossible task - how are we supposed to know what to go for? What if we miss out on something great? That's too big of a risk for any foodie to take!
So, in order to make sure that none of you ever have to take risks as dangerous as that, we compiled a comprehensive list of ten of the best Japanese candies on the market today. Do you like your candies sweet? Tangy? Fizzy? Chewy? Soft? All of the above? Whichever camp you belong to, you're guaranteed to have found a new favorite by the time you're done reading! So, buckle up and let the sweetest of all rides begin!
10. Kinjo Japanese Jelly Cups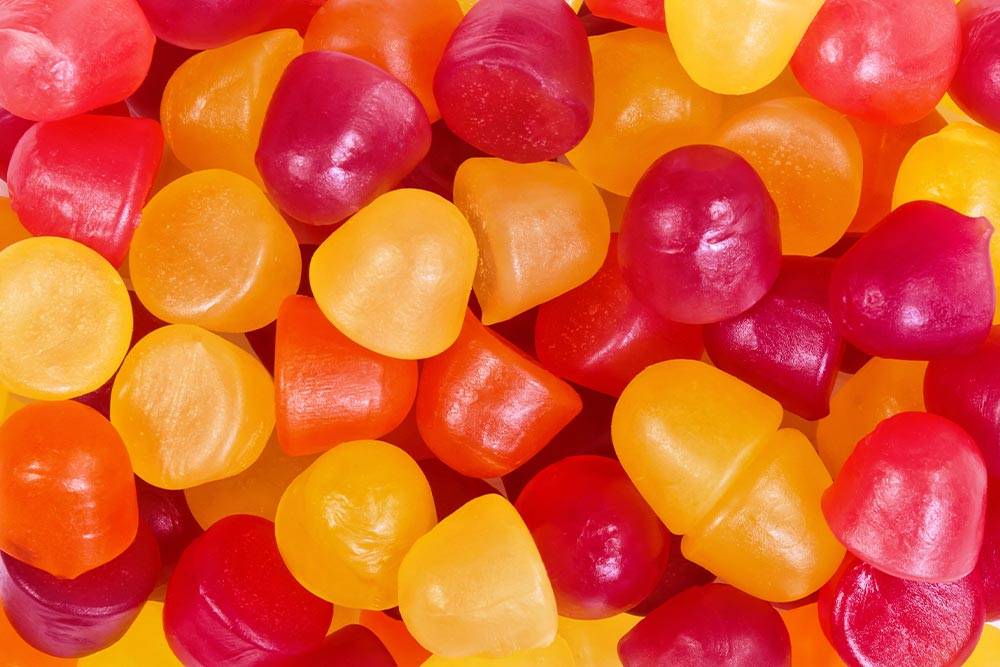 Chewy, bouncy, tangy, bright, exciting, and zingy to the point of forcing you to break out into a smile! Beloved by kids and adults alike, Japanese jelly cups by Kinjo are some of the most moreish snacks you'll ever find. Their soft yet chewy texture gives your taste buds all the variety they could've asked for, and the bold citrusy flavors add just enough of a tangy twist to make sure that you don't get all sugared out while eating these stunning Japanese treats! Have them as a movie snack, take them with you wherever your heart desires and enjoy each piece as if it's the last one left in the packet!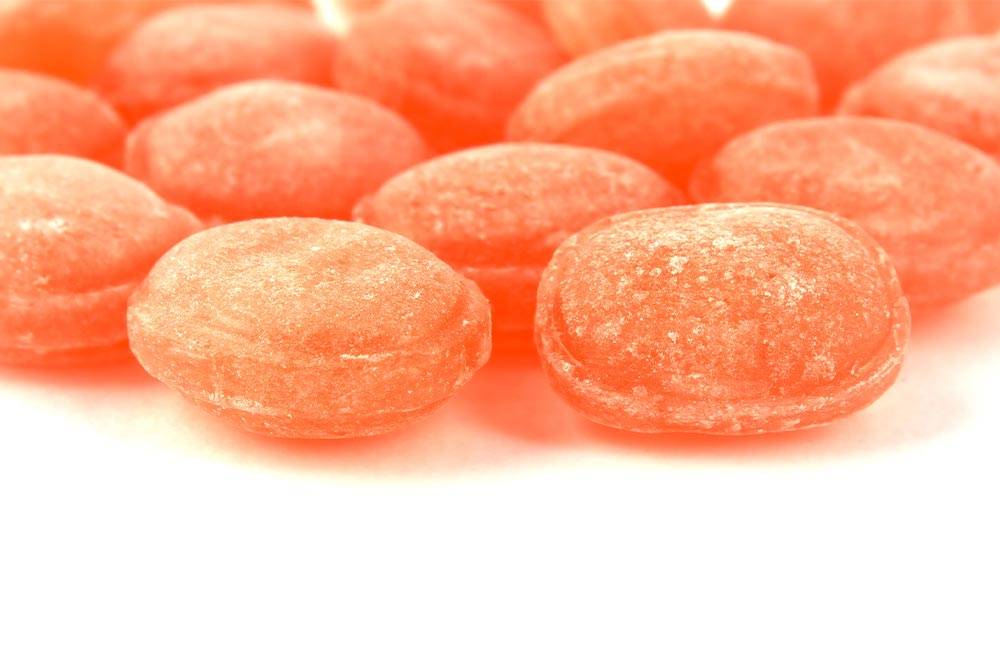 Lychee is a fruit that's like a lot of other fruits combined and, therefore, isn't like anything else you've ever tried before! From grapes to rose, watermelon, and even pears, there are not many flavors lychee has not been compared to! So, in order to truly discover what lychee tastes like, you're going to have to try and decide for yourself. And if you're planning on trying it anyway, you might as well try it in the best form possible and buy Japanese lychee candy online! These inimitable delights by Kasugai are unlike any other hard candy you've ever had and are guaranteed to become a pantry staple! Whether it's just for you or for the entire family, you've got to get Kasugai lychee candy and see what association these delicate flavors awaken in you!
8. Tenkei's Japanese Marshmallow Candy With Chocolate Pudding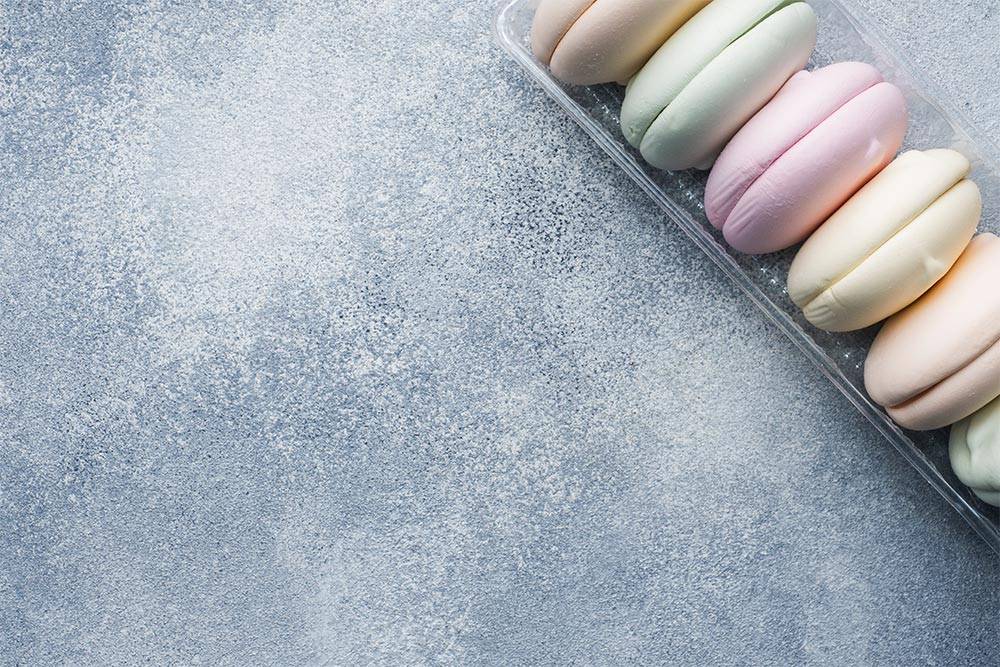 You might be a lot more familiar with marshmallows than with other Japanese flavors on this list, but until you've tried Tenkei's marshmallows with chocolate pudding filling, you can not say that you know what these decadent treats are capable of! These stunning Japanese marshmallows are pretty much a go-to smores mix! Just add cookies, and you're all set! Can you imagine letting them melt into your hot chocolate? With all the ooey-gooey chocolate pudding filling seeping out? If that doesn't sound like one of the most delicious experiences ever, then we're not sure we can trust you anymore!
7. Roasted Coffee Sumiyaki by Kasugai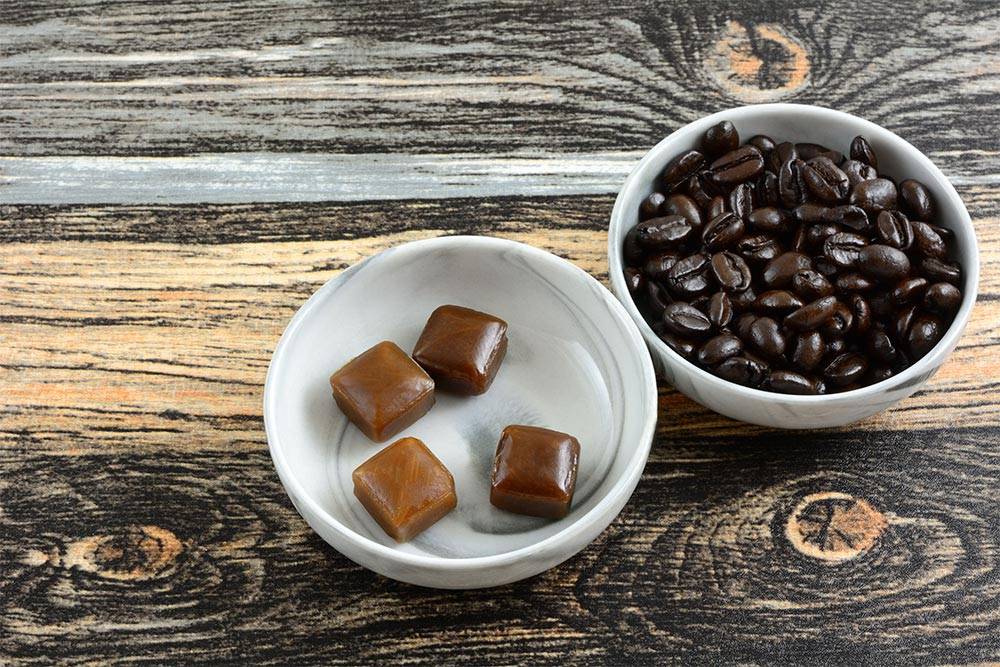 Sumiyaki is a process of charcoal roasting coffee that has been gaining more and more popularity in recent years. Charcoal roasting helps coffee beans preserve quite a bit more of their flavor for a lot longer due to the fact that the infrared rays can slow down the oxidation process that roasted beans usually undergo once they're out in the open. Therefore, roasted coffee candy has a brighter, bolder, more robust flavor than the classic variations. Kasugai's sumiyaki coffee candies are an absolute treat that you should try as soon as possible! They might not be a go-to treat for kids but for more mature pallets, they're guaranteed to be a hit!
6. Super Cola Sour Fizzy Candy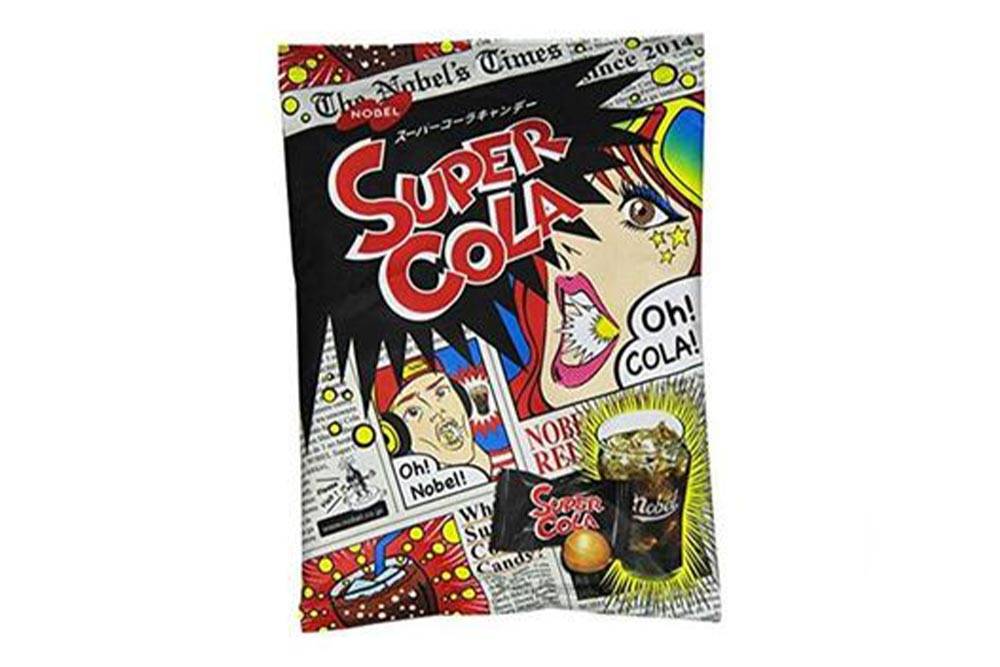 Arguably the most familiar yet brand-new candy on this list! It's rare for a product to combine two of such drastically different characteristics in one! We have all, at some point, tried the Coca-Cola candies that looked and tasted like the best snack options to every child! However, very few of us are familiar with Japanese Cola candies - and we are missing out! Not only do these delicacies by Nobel taste absolutely incredible, but they also come in the coolest looking package ever! If for no other reason, we are tempted to get our hands on Japanese Super Cola fizzy candy for the amount of work that went into its design! And the best part is - they taste even better! The actual candy tastes just like Cola, and the coating of sour powder makes the overall experience feel like you're actually having an edible version of soda - intriguing? We sure think so!
5. UHA Japanese Milk Candy With Hokkaido Milk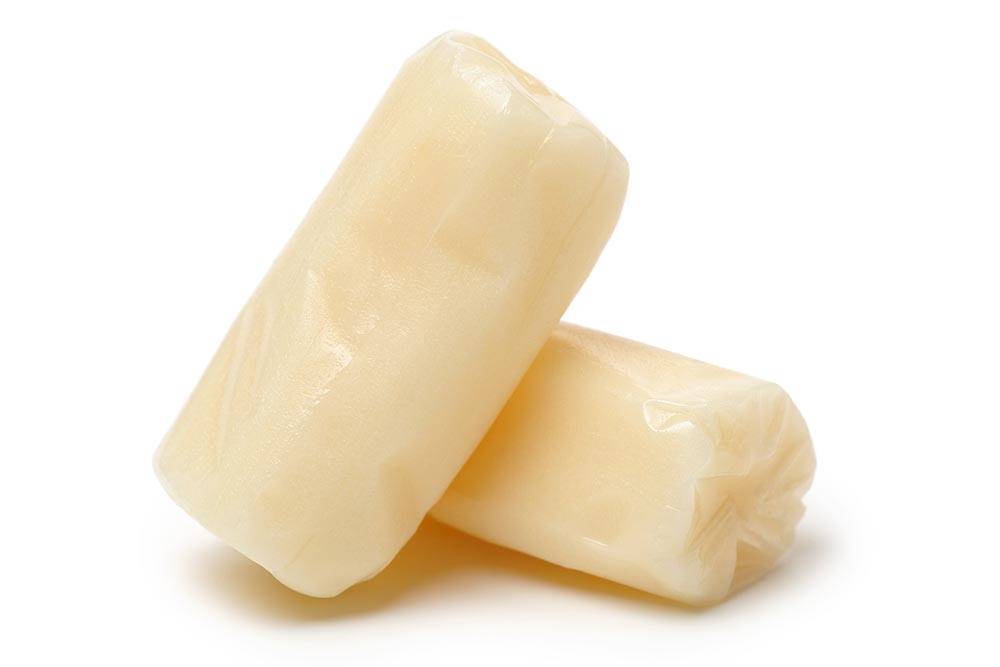 Perfectly chewy, rich, decadent, sweet, and somehow creamy - Japanese milk candy is no joke! They have an inimitable taste, and the preparation is no easy feat either! The main charm comes from the Hokkaido milk, which is then transformed into sweet and condensed milk and used as a base for these stunning Japanese sweets by UHA. They will stick to your teeth like caramel, and you'll love every second of it the exact same way! Incredible on its own, but even better with a cup of coffee! So buy Japanese milk candy online and see what the fuss is all about for yourself - taste the history, the expertise, and the most essential of them all - the love for the craft!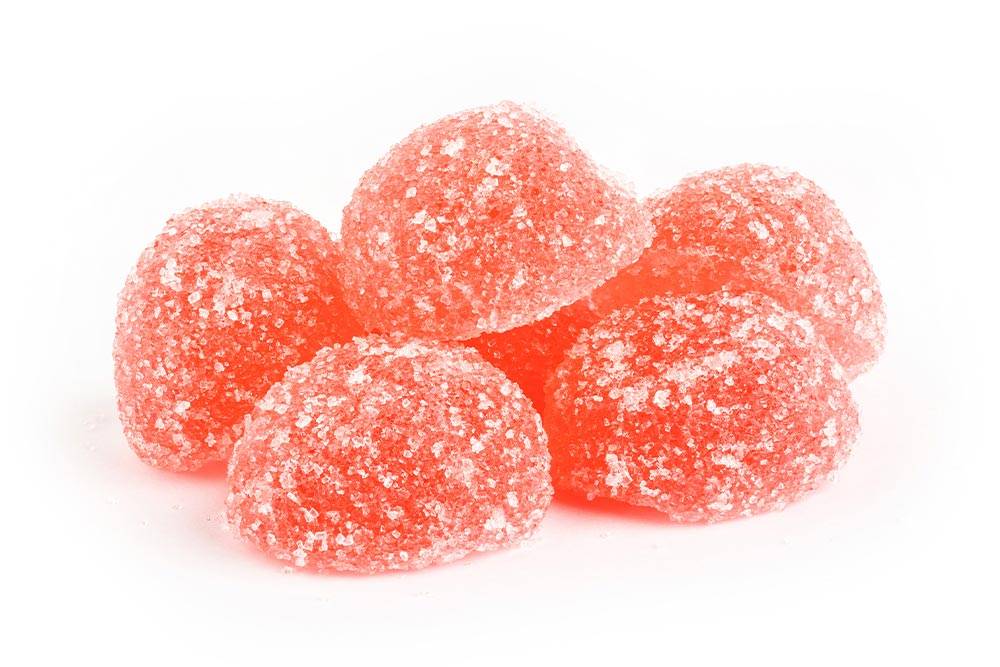 Yup, we're back to lychee already! What can we say - the combination of sweet and tart flavors is what we love the most in our candies! And Japanese lychee candy delivers on all of the requirements! These variations from Kasugai are soft, chewy, and full of tropical flavors - in short, just what you need on a hot summer's day! Keep a few at your desk and simply pop one in any time you feel sluggish - the tart explosions are guaranteed to give you a wake-up call! Kasugai has been creating some of the best confectionaries in the world since 1923 - so by buying Japanese lychee gummies online, you're not just getting tasty snacks, you're getting almost a century's worth of knowledge, craftsmanship, and dedication - seems like a no-brainer to us!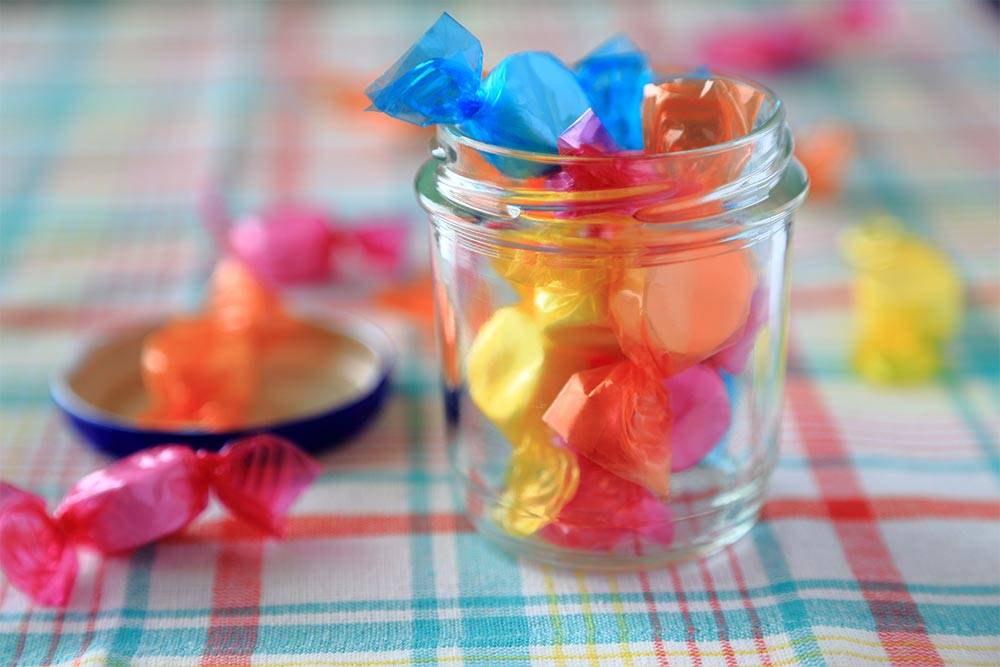 Ramune is an iconic Japanese soda, renowned not just for its taste but for its incredible bottle design. The marble soda got its name from the fact that its bottle has a unique seal - a marble that you have to push down into your drink - releasing the sea of bubbles! And Kasugai Ramune gummy candies taste just as mischievously fun as the whole experience of drinking Ramune soda for the first time feels! They are delicately citrusy, refreshing, and not too sweet - perfect as a palette cleanser as well as a quick and convenient snack! Not to mention, if you want to get to know the true tastes of Japanese candy, the tandem of Kasugai and Ramune is pretty much as authentic as it gets!
2. Amehama Green Tea Soft Candy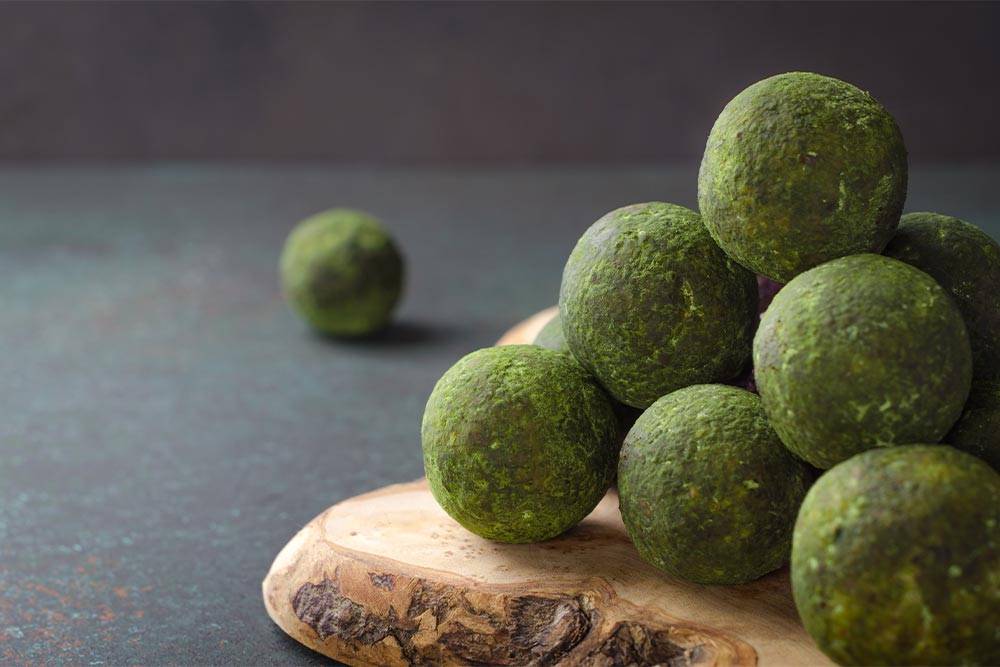 Bold, floral, bright, and still, somehow delicate - Japanese matcha candy manages to be all of those things at once! So it shouldn't come as a surprise that we've ranked it this high up. These mouthwateringly soft, smooth, and creamy Japanese green tea candies are a dream for anyone who loves their sweet treats and their matcha lattes - Amehama has basically made the perfect combination of the two! So give them a go, and enjoy every bite!
And now, the long-awaited first place goes to -
1. Nagomi Yoneya Ogura Yokan - Traditional Japanese Jelly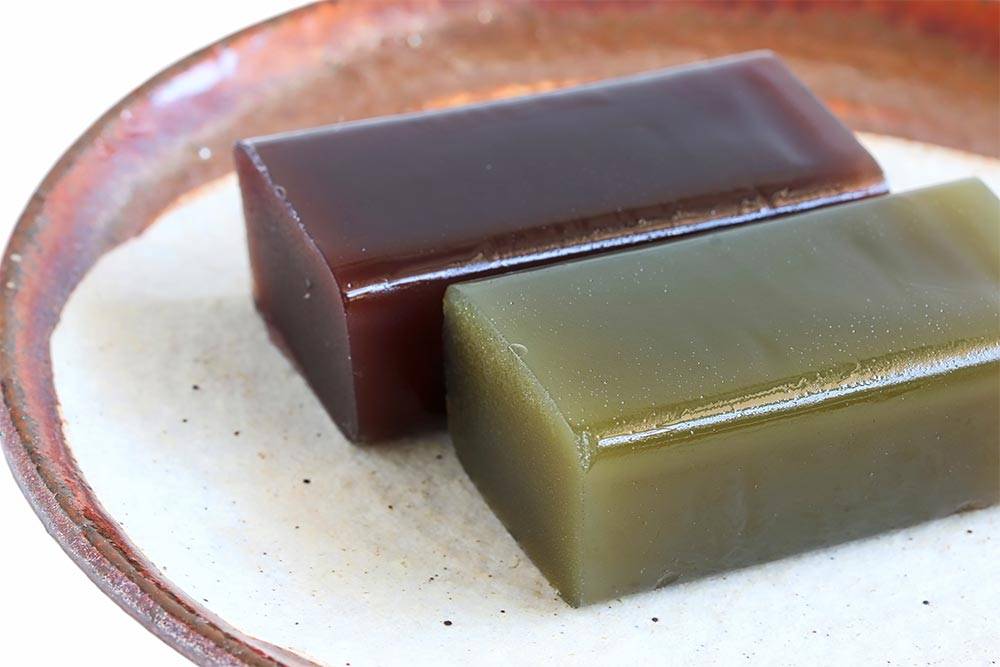 Made of red bean paste, sugar, and agar-agar, yokan is a traditional Japanese confectionary (wagashi) renowned for its simplicity and incomparable taste as well as texture. While there might be many famous Japanese treats to choose from, yokan is the undebatable winner - it's sold everywhere in Japan and is beloved by all! Nagomi Yoneya yokan is impeccably balanced - not too sweet, yet just sweet enough to keep you wanting more! Go down the traditional route and enjoy a slice or two with tea, or be bold and experiment with new and exciting combinations of your own - after all, isn't that when the food is the most fun? Whether it's a nostalgic taste from home that you've been missing or a brand new discovery, buy yokan online and indulge in the most refined confectionary classics!
The Largest Selection of Japanese Candies at Your Service!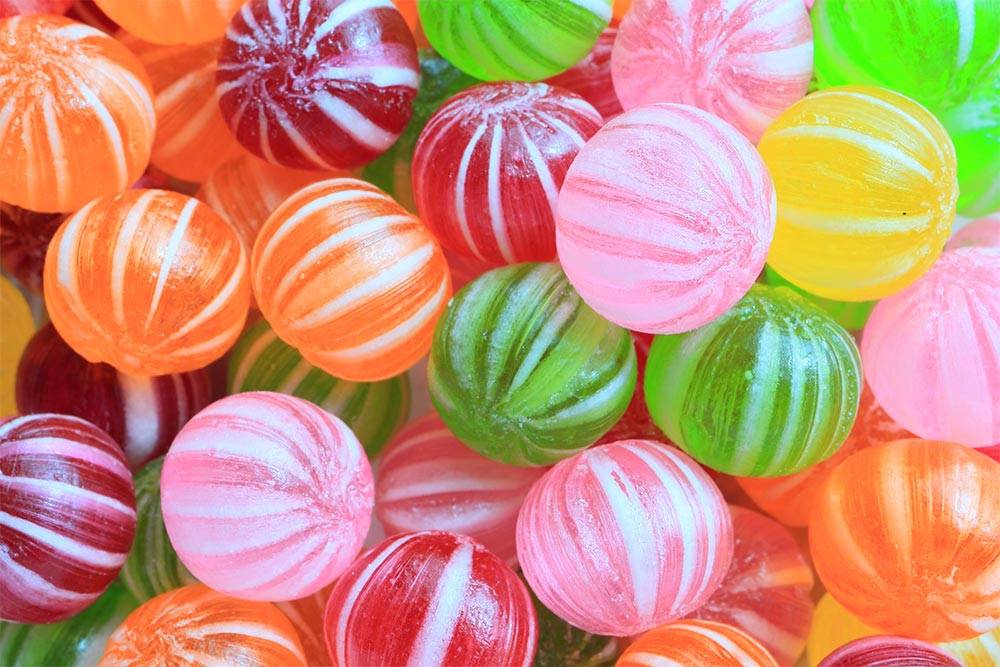 Whether it's traditional yokan jelly or milk candy that you're after, you can find the most diverse, versatile, and colorful collection of Japanese candy right here, on digital shelves of Yummy Bazaar! So if you've been wondering where to buy Japanese candy, wonder no more! You have found your treasure trove, and now all that's left is to enjoy it!
So browse our selection and discover your favorites! Or tell us how wrong we got it all - we're open to suggestions! After all, tastes differ, and thank the culinary gods they do - imagine how boring and monotone the world would be if we all liked the same things! And boring is one thing food should never be - and if there's one thing we've learned today, it's that Japanese candy might be a great many things, but boring, my dear foodies, is definitely not one of them!
So, happy perusing to all of you!
The ride is guaranteed to be utterly delicious!