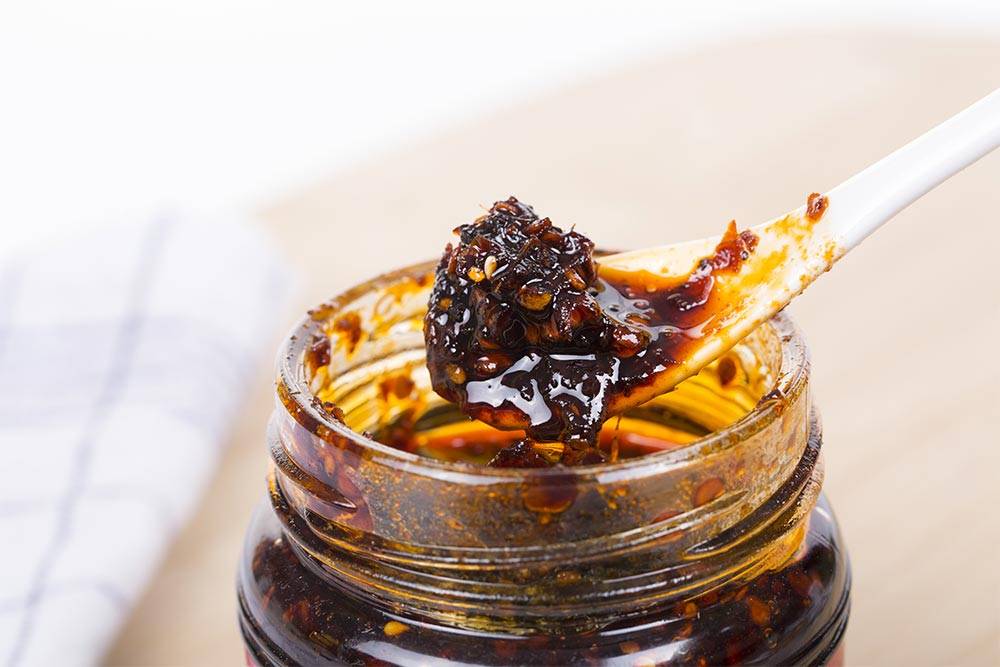 Here's a hypothetical for you: Let's assume that you have a quaint little shop where you sell homemade noodles with different toppings, flavors, and dressings. You also happen to make a chili sauce that people love. Then, one day, you run out of said sauce and decide to keep selling noodles without it, but as it turns out - you can't, 'cause people refuse to get anything without your renowned chili oil. What do you do?
Well, if you're anything like Tao Huabi, you quickly realize that you've got a potential hit on your hands in the shape of your trademark sauce and choose to focus solely on developing it into an entire brand! That's precisely how Lao Gan Ma (or the Old Godmother) was born in 1997.
Tao Huabi was born in a poverty-stricken village in Meitan County, Guizhou, in 1947. By the beginning of the 1990s, she was widowed with kids and had to do everything in her power to make ends meet for herself and her kids. Thanks to the incredible amount of hard work, she managed to open up a small noodle store, where she sold her homemade delicacies. And then, one day, the aforementioned story occurred, and Tao knew she had to start making her chili oils, sauces, and crisps her main focus in order to achieve the success she had been striving for.
That's precisely what she did, and in 1997, Lao Gan Ma started its production with 40 workers - but that was far from the end. To this day, the Old Godmother manages to be one of the leading brands in China, producing and selling 1.3 million jars of product daily! Yes, you read that right - we said daily! Lao Gan Ma chili crisps and their other famous chili creations are sold in over 30 countries worldwide and beloved by people of all ages, tastes, and backgrounds - including celebrities like John Cena, which is not the first name you'd expect to pop up when discussing food-related topics, but hey, anyone with an adventurous palette is a friend of ours!
What Is Lao Gan Ma Chili Sauce & How to Use It?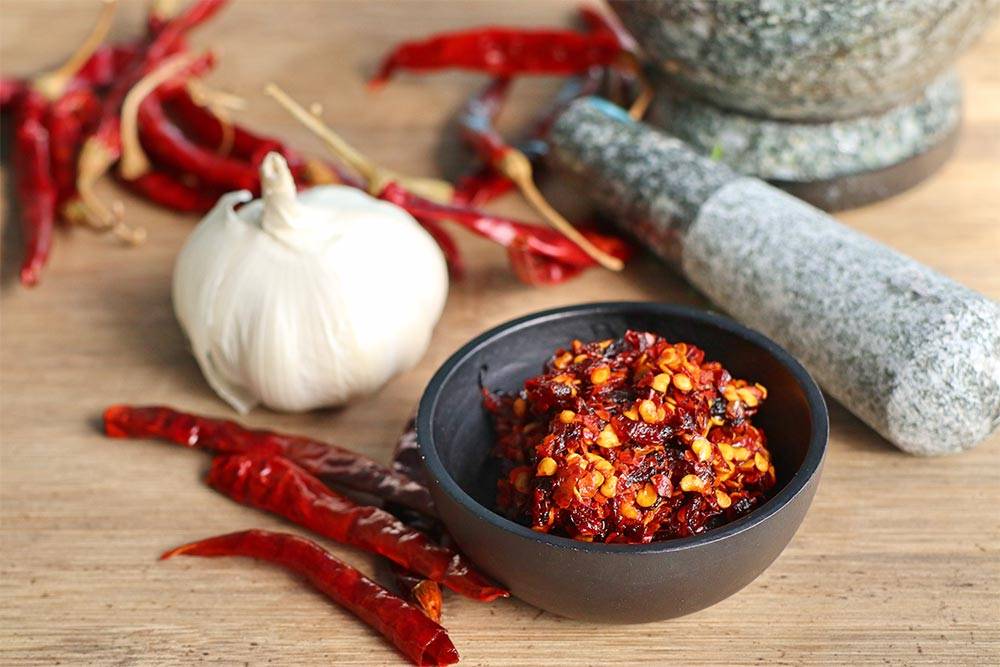 If there is one thing you absolutely need to know about the culinary world of Guizhou province, it's the amount of love that everyone there has for spicy food! Apparently, there is even a saying stating that while Sichuanese can handle their heat, and the Hunan province isn't afraid of their chilis, people in Guizhou are afraid of food that isn't spicy ENOUGH! So yes, you have to go into Lao Gan Ma sauces with certain expectations, and while it's not unbearably spicy, it does pack quite a bit of mouthwatering punch!
Most of Lao Gan Ma's chili sauces, crisps, and chili oils belong to the family of chili sauces from Guizhou province called Youlajiao. These sauces are spicy, smoky, a bit tangy\sour and, more often than not, utilize some sort of fermented ingredients. The end result, to nobody's surprise, is an explosion of flavors that can take your simple white rice to an astronomical level of deliciousness! It's also impeccable when paired with traditional rice noodle rolls, broths, and soups!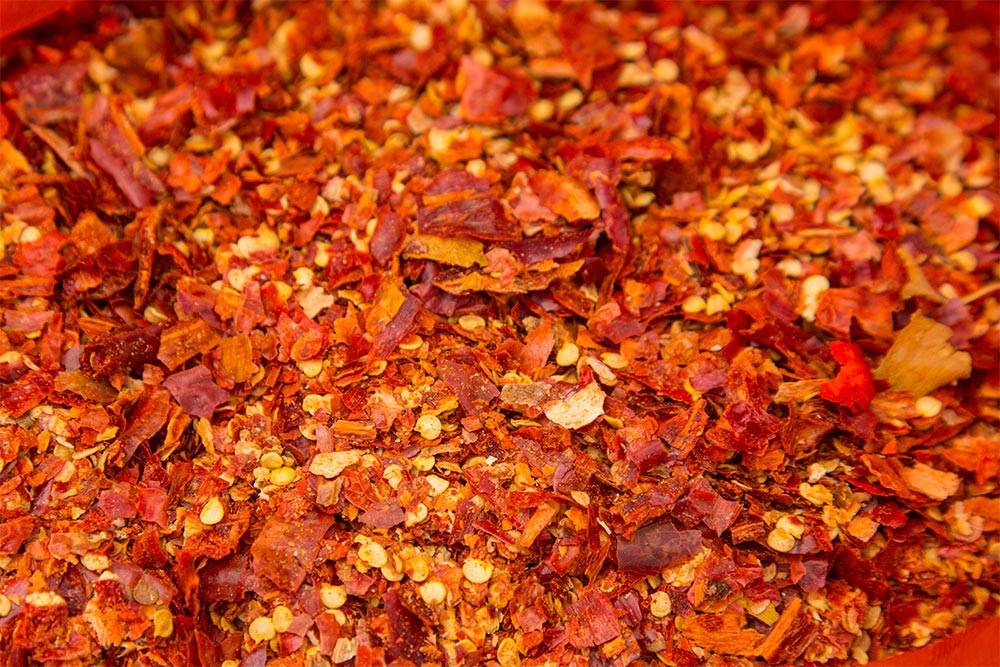 Traditional Guizhou-style chili crisp can vary in its additional flavors - from beans, peanuts, and tofu to chicken and beef - however, the base is pretty similar across the board. Lao Gan Ma uses a Guizhou chili called the chicken claw pepper. In order to get the base of chili crisp - hulajiao - the dried peppers are roasted till they become a chestnut-brown shade and then pounded to thin, non-uniform flakes.
Another main ingredient for Lao Gan Ma chili sauces (or, to be more precise, their most renowned iterations) are the Douchi - black fermented soybeans, which add a lot of the characteristic tangy, sour, and salty flavors to the mix. The soybeans are then soaked in Baijiu liquor - clear alcohol made from a type of fermented grain called Sorghum. The soaking process takes at least 24 hours and makes a world of difference in the flavor profile of the final chili crisp sauce.
Last but not least of the optional but preferable ingredients is the Datoucai - a type of preserved turnip, incomparable in its mix of tastes and aromas! Once all the ingredients are assembled, and additional flavors are chosen (ginger is also a frequent visitor), everything is fried in oil for a good while over low heat. And voila - one of the most aromatic chili sauces in the culinary world is done! It's not the easiest to make, is it? Well, luckily for all of us, we don't have to because Lao Gan Ma products have got our back, and none of us will ever have to butcher the impeccable recipes of authentic Chinese chili crisp as long as Yummy Bazaar is by our side!
What Are the Best Lao Gan Ma Sauces?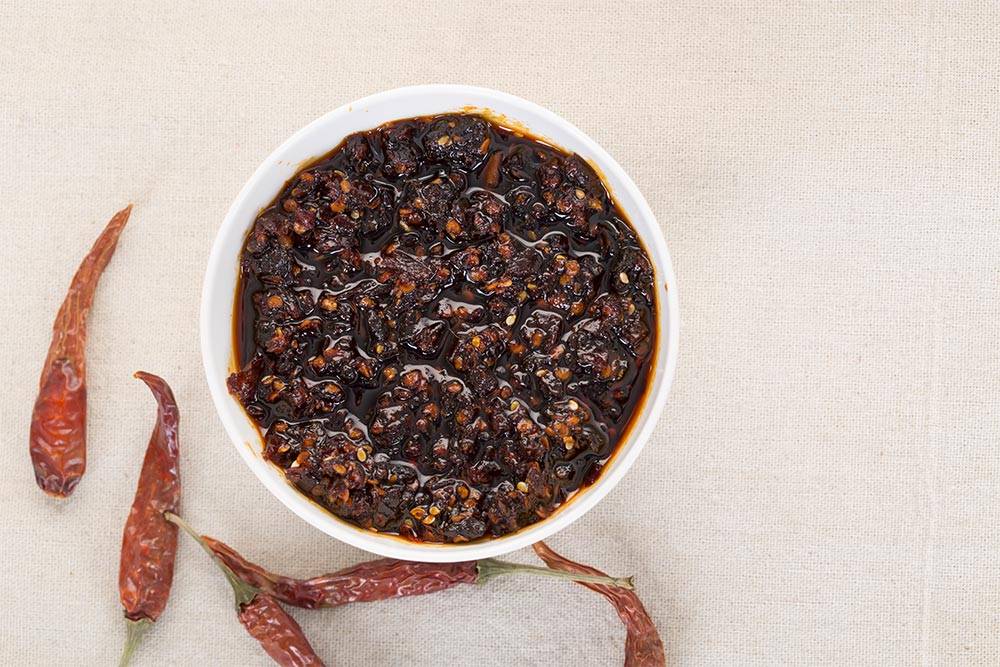 While there are quite a few variations of Lao Gan Ma chili crisp, deciphering them can be a bit tricky. So we are here to guide you through the most beloved options!
Where to Buy Lao Gan Ma Chili Sauces, You Asked?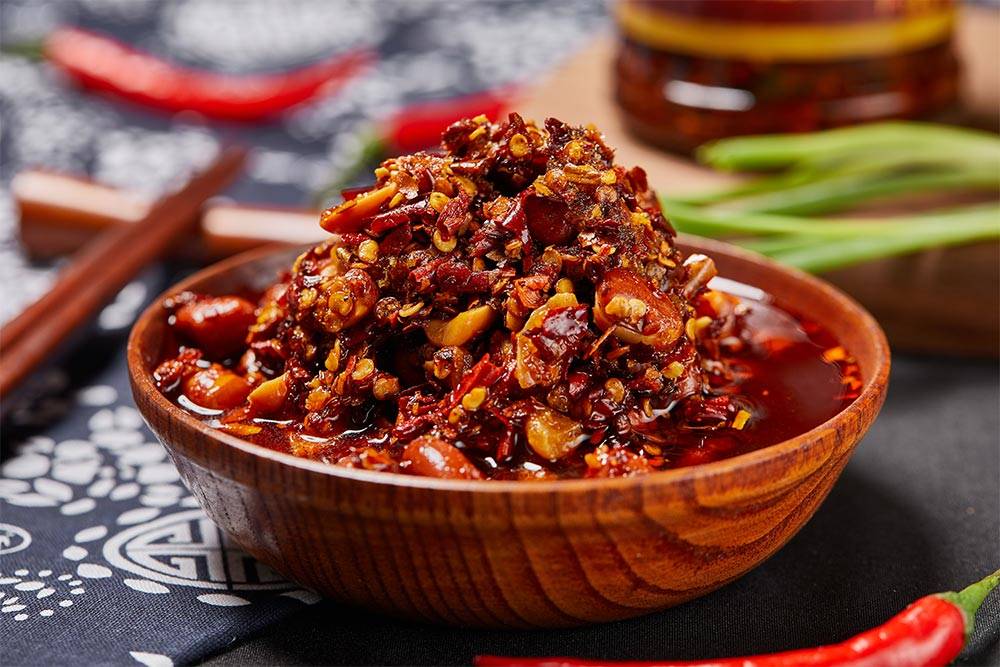 Finding specialty foods from different regions of the world can be a bit of a challenge. But whether you're looking for new discoveries or want to taste old favorites again, Yummy Bazaar is the go-to destination where you'll be able to find every gourmet delight from all across the globe! And Lao Gan Ma products are not an exception either! You can find the most renowned flavors of Chinese chili crisp right here, on our digital shelves!
So shop as boldly as Lao Gan Ma tastes, find new favorites, and create the most exciting culinary experiments! After all, isn't fun and creativity the best part of food? (Well, after eating, of course)! Become a member of the Yummy Bazaar family and start your decadent journey today!