There's no doubting Italian culinary excellence; its greatness is beyond description, and we're not even going to try to wrestle with various lavish adjectives; it's still going to sound like an underrating the brilliance of it! However, a particular aspect of Italian cuisine doesn't get talked about enough or at least as much as it deserves. As you can already guess, it's chocolate-making—intrigued, yet? How can you not be - when you put Italy with chocolate, it's obvious you're going on a delicious ride. So, sit back while we walk you through a centuries-old tradition of Italian chocolate and all the fabled names you should get your hands on!
Quickly after being introduced to the rest of Europe by Spaniards in the 16th century, chocolate arrived in beautiful Italy, too. At first, aromatic cocoa beans were mainly transformed into a rich, hot beverage enjoyed by everyone at local Italian cafes. As Pietro Martire d'Anghiera, an Italian historian, described, the drink was slightly bitter, satisfying, and refreshing without intoxicating side effects - sounds like a perfectly delicious energy drink to us. In search of chocolatey greatness, Italians experimented with aromatic beans, adding amber, musk, and citrus flavors to a rich brown concoction for the first time - coming close to creating the perfect concoction for Sunday dinner parties. So, it's only natural that Italy is home to various chocolatey beverages other than classic hot chocolate, such as traditional bicerin from Piedmont and bavareisa.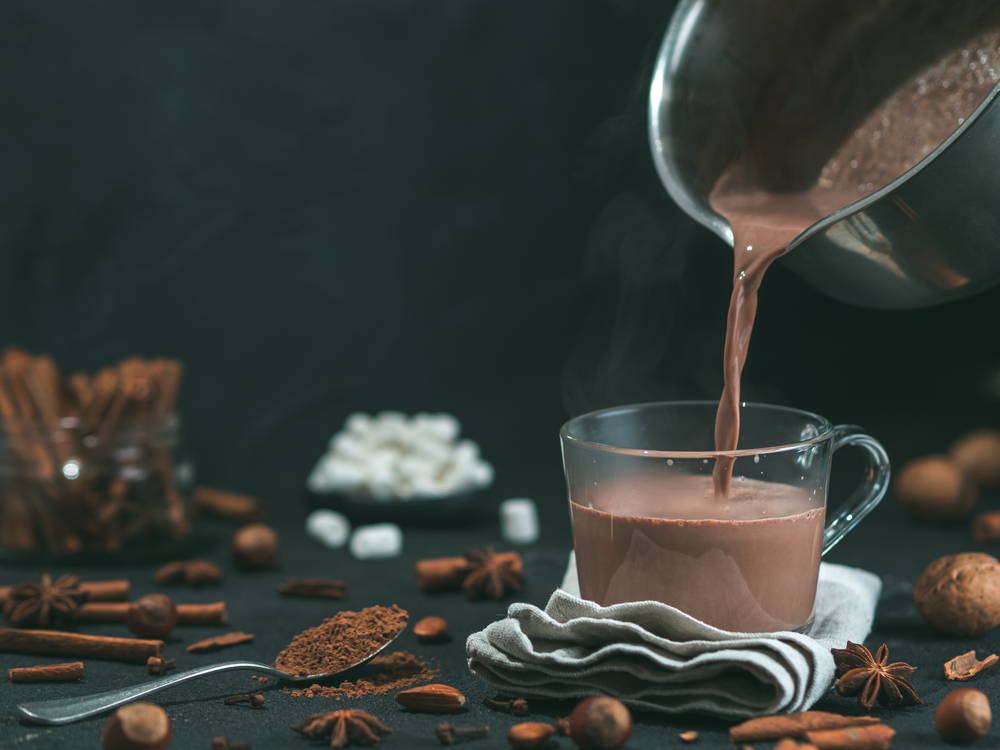 However, the MVP sweet snack, aka chocolate, was born only after Piedmontese entrepreneurs, determined to do a fruitful business, invented the steam engine, making grinding beans a quicker and nearly effortless task. So, it's no coincidence that all the major chocolatier brands are founded exactly in Turin, dating back to the aforementioned invention. Quickly enough, at the start of the 19th century, the country started exporting moreish chocolate treats to several European countries, establishing dominance over the market with Italian specialties and, naturally, Turin was deemed the world capital of chocolate!  
Italian Chocolate Specialties to Love!

Chocolate was all over Europe, delivering yummy bursts of serotonin to everyone all over the continent, until Napoleon decided to ruin it for everyone, imposing the Continental System blockade, which meant a horrible cocoa deficit for Italy. However, Piedmontese chocolatiers, Michele Prochet & Ernesto Caffarel from Turin, didn't back down, putting that extra spark into their work. They thought (and they thought right) that if cocoa beans were out of the picture, there had to be an equally delicious substitute for complimenting chocolate paste left in the city. And there really was - the paste of hazelnuts from the Langhe hills were the perfect candidate to substitute 30% of chocolate paste - it was rich, nutty, and oh-so-tasty. Mixed with cocoa and sugar, the newly invented concoction was named Gianduja, a great, great, great grandfather of Nutella or any other chocolate spread on the market! However, that's not all - the first-ever chocolate spread soon created indulgent Giandujotto treats with instantly recognizable upturned boat shapes and delicate texture.
Gianduja isn't the only child of Turin, making the hometown proud. Actually, Cremino is a close second one, equally loved by Piedmontese and everyone else who has ever had the luxury of giving it a taste. It was created in the first half of the 19th century, thanks to the unmatched mastery of Ferdinando Baratti and Edoardo Milano. The luscious treat consists of three delicate layers, traditionally one of them being fabled Gianduja we just introduced. According to the original recipe, other layers are made using coffee cream, hazelnut, or lemon-flavored chocolate; you know how majestic Sicilian lemons are, right?! However, flavors might vary. Loved for its creamy, velvety texture, Italian Cremino is perfect for indecisive foodies; no one can refuse the ultimate 3-in-1 treat.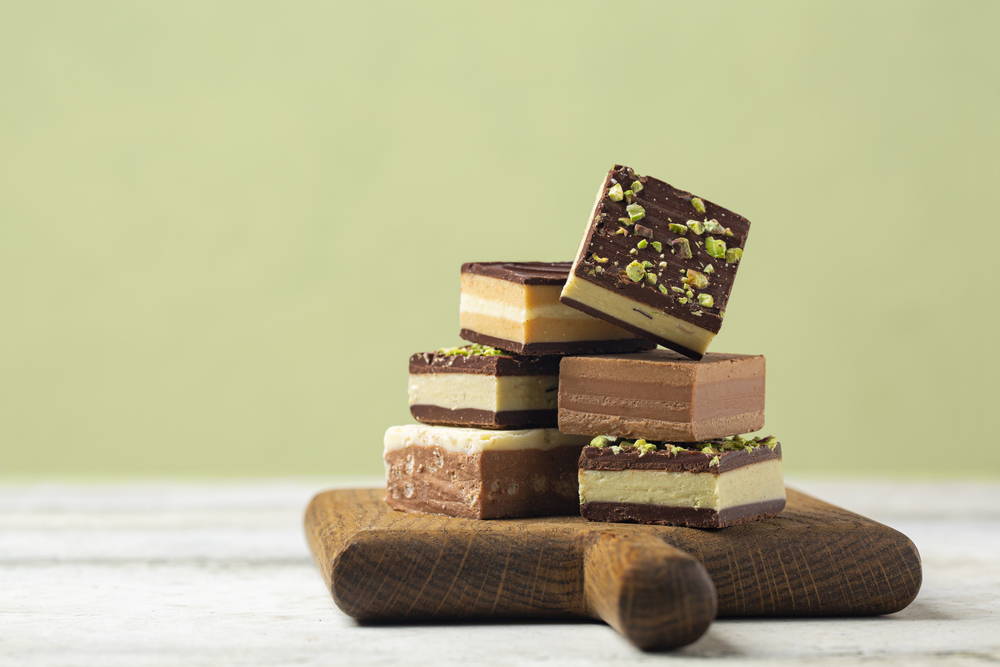 You can't ever be done with Turin and chocolate, it's like the gift that keeps on giving, and we don't want to keep other delights waiting. So, let's move on to the ultimate specialty, Cioccolato di Modica, the PGI (Protected Geographical Indication) assigned gourmet treasure from Modica, Sicily. The unique chocolate is made according to ancient traditions by manually grinding beans to create a grainy texture and intense aroma! It's usually cold-pressed for sugar granules not to dissolve completely. To take your holiday season up an exquisite notch, pair the full-bodied fragrance and creamy texture of the Italian specialty with panettone cake and indulge!
All The Names to Remember!

It's hard to resist the urge to look up the earliest flights straight to the birthplace of modern chocolate; however, it's not necessary. In this case, chocolate will quickly come your way without any delays. We took time and crafted the ultimate selection of Italian chocolate galore, including gift boxes and advent calendars for you to have a taste without boarding a plane. So, let's get down to the business of meeting Italian chocolate brands, shall we?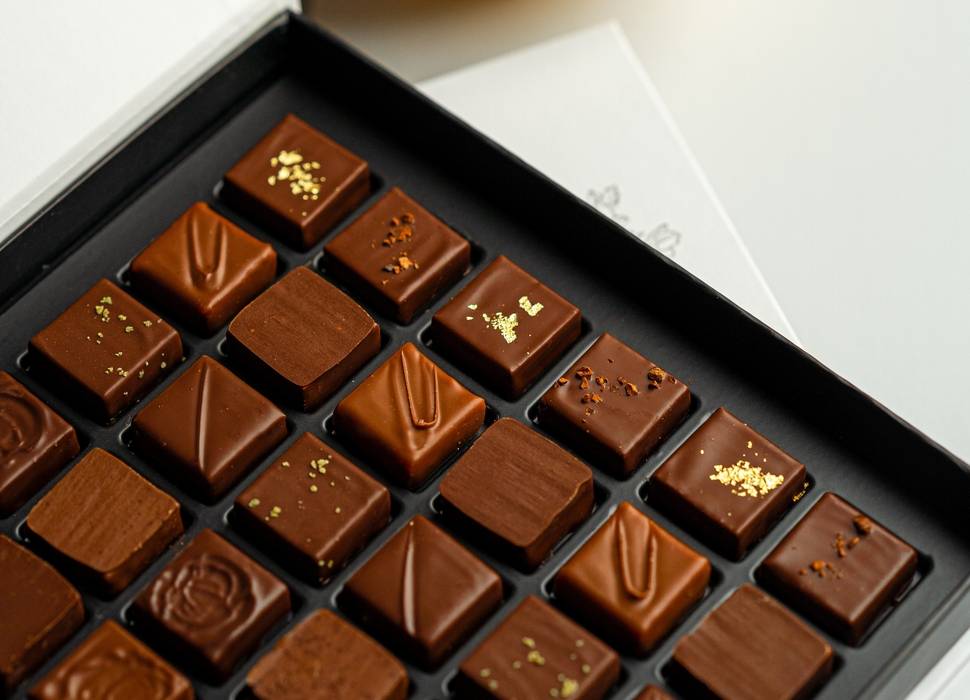 Without a doubt, you've heard about Perugina, the ultimate superstar of the Italian chocolate market. Founded in 1907 by great minds of the confectionery business, the brand has become synonymous with unmatched quality, recognizable taste, and Valentine's Day, and yes, there's a story behind it!
Luisa Spagnoli, a co-founder of the company, was stressed about the daily waste of the leftover ingredients, such as chocolate paste and hazelnut pieces. So, what does she do? She invents a fabled Baci treat with a whole hazelnut center, delicate chocolate cream filling, and a hard outer shell. However, the hallmark product was much more than a strategy of broadening the assortment.
According to legends, Spagnoli used to wrap Baci treats with love notes dedicated to Giovanni Buitoni, one of the company's four founders. We guess the romantic tradition of the founding couple stuck, because till this day, Baci chocolates come with eye-catching, elegant wrappers, hiding heart-warming messages inside. So, it's only natural these unique chocolate treats were named "kiss" in Italian. That means every time someone wants to try out Baci, they have to say, "can I have a "Kiss?". That's why they're the ultimate Valentine's Day treats for all. So, if you're looking for the perfect gift chocolate, along with various elegant bars, in our collection, you will find tempting Baci treats, adorned with Dolce & Gabbana tin, guaranteed to make you an unforgettable gift-giver of all time!
Remember Caffarel? The one responsible for inventing Gianduja, the first chocolate spread in the world?! Well, Caffarel is still in business, reigning as one of the best-known Italian producers of premium chocolate. The brand has even inspired the Swiss for industrial-scale production, raising the perfect competitor. Founded in 1826, Caffarel was the first-ever brand to produce 300 kg of chocolate a day, setting a groundbreaking record back then. After inventing Gianduja, the brand came back with another hit, broadening its range with Gianduiotto - ingots-shaped decadent chocolate pralines that instantly melt in your mouth. The company is loved for its lavish flavors, created by using only the premium quality ingredients, such as sweet Piedmont hazelnuts, a variety preserved by the IGP - Protected Geographical Indication denomination assigned by the EU. So, rich chocolate spreads or moreish pralines, everything can be found in our selection of Caffarel!
We want to go out with a bang, so, please, welcome Venchi - the brand you turn to when in need of exquisite takes on classic treats. Established in Turin nearly 145 years ago, Venchi has become one of the prominent names in Italy, loved for its Gianduja and dark chocolate treats. The company was founded by 16 years-old Silviano Venchi, pursuing his passion for pasticceria! That's why the assortment is filled with everything from exciting orange chocolate cigars, guaranteed to take your gift-boxes up a notch, exquisite chocaviar granules perfect for elevating your homemade desserts, to the addictive Suprema Fondente spread with bittersweet chocolate for everyday indulgence. With Venchi, there's a treat for every palate, even the most demanding ones.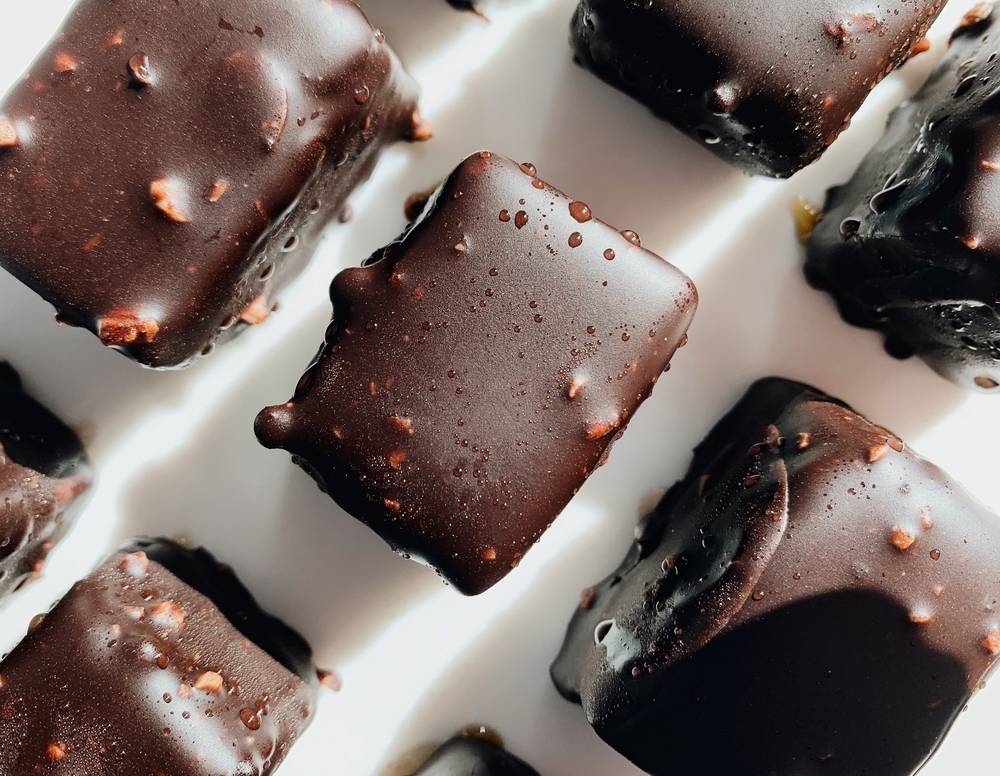 Larded with chocolate-making traditions, Italy is one of the favorite destinations for every chocolate connoisseur. However, at Yummy Bazaar, we have crafted an extensive selection of premium quality brands and hallmark chocolate products for you to have Italian indulgences within arm's reach, just a click away. Maybe, you feel like rewarding yourself with a gourmet flair or trying to get on the nice list of your highbrow chocolate lover friends (you might want to look into our selection of Italian gift chocolate to score extra points) - we have gathered countless options for every occasion. So, get to browsing the best Italian chocolates and choose your new favorites!