It's that time of year again
To delight clients, family & friends,
Don't just send holiday cards this year,
Trust Yummy Bazaar, you'll be in the clear.
To a list of clients, VIPs or friends, but not only!
Have a list of names and gifts?
Just email us and we'll take care of the rest!
No muss, no fuss, just easy gifting,
We will even include a personal letter when shipping!
Shoot us an email, give a call, or a chat,
We'll make this year special, we guarantee that!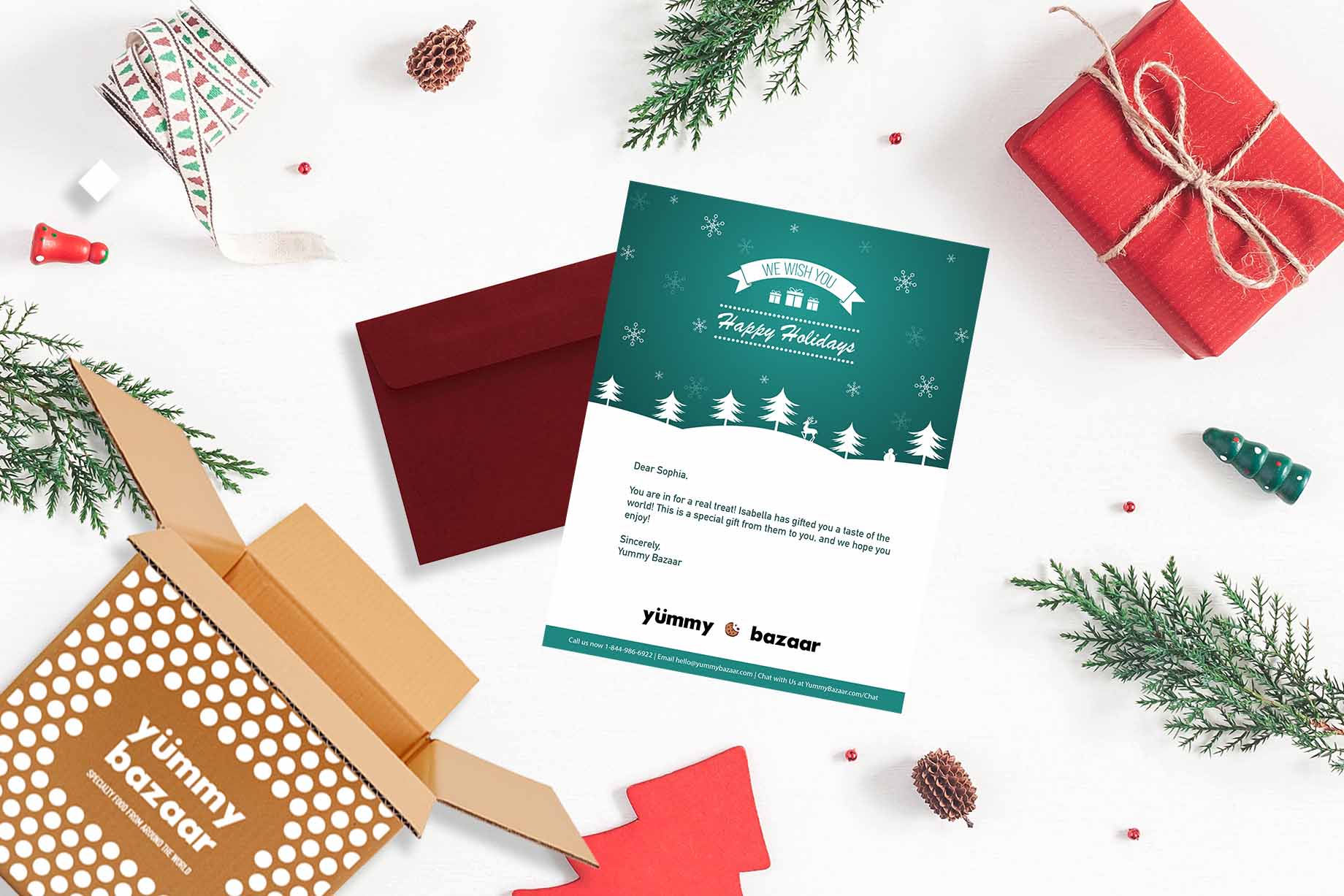 With Yummy Bazaar Group Gifting, your recipients will receive your personal gift message printed on a beautiful gift letter with their package!
Delicious Group Gifting Ideas
Group Gifting Ideas from 2016