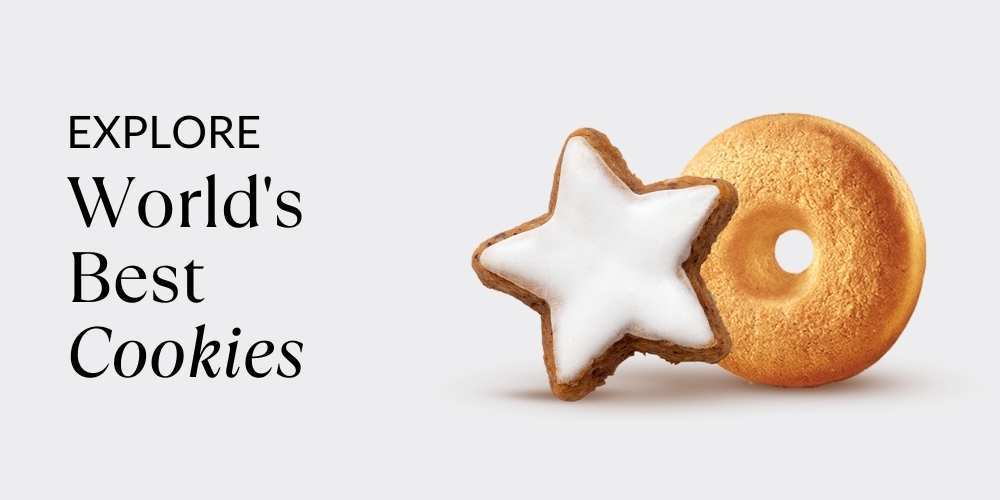 Popular Cookie Categories
Hard-to-find Cookie Categories
Cookies and More from Around the World

Yummy Bazaar keeps a carefully curated selection of gourmet and artisanal cookies from all around the world.
Shop the long-established favorites like authentic French sables, macarons, and Palet Bretons, to Scottish shortbread, to classic American chocolate chip cookies, to old Italian favorites like cantuccini, amaretti, savoiardi, and more.
Or maybe you're looking for something new? Check out a wide variety of new twists on the classics, like Italian shortbread-style cookies from iconic Mulino Bianco that have long become an indispensable element of Italian breakfast.
Enjoy the cookies on their own, or upgrade your home baking process! Use the rich butter cookies for crusts, add crumbly shortbread to your sundaes and puddings, decorate the cakes with colorful meringues with different flavors, etc. A well-placed cookie can easily act as a tasty hack, upping the visuals and flavors of your cake, while cutting down on the baking time.
On the other hand, if you're looking for something ligher, you can always enjoy our crunchy wafer selection, from classic cream-filled bites, to chocolate-covered snack cakes, to rolls filled with delicate cream with unique flavors like cappuccino, tiramisu, and Baileys.
Shop Imported & Artisanal Cookies Online

Enjoy gourmet cookies from all over the world right at your dining table with your favorite cup of tea! At Yummy Bazaar's online store you'll find a collection from some of the most renowned brands from all over the world. Getting them delivered right to your doorstep is only a matter of making a few clicks.