It's time to say Bonjour to classic French cookies, elegant, sophisticated treats, ready to take your sweet treasure trove to the next level, and all of that without boarding a plane! While famous for their mouth-wateringly golden cannelés, fluffy meringues, and dazzling skyscraper of Croquembouche, France has got an extensive collection of traditional cookies, too, that are often overlooked and it's all our fault. French pastry goes well beyond classic chocolate croissants, and, yes, we are equally shocked about that! On a more serious note, we think it's time to right our wrongs, so today, we're going to be introducing 8 French cookies you should definitely meet in person, preferably paired with a delicate Café au Lait!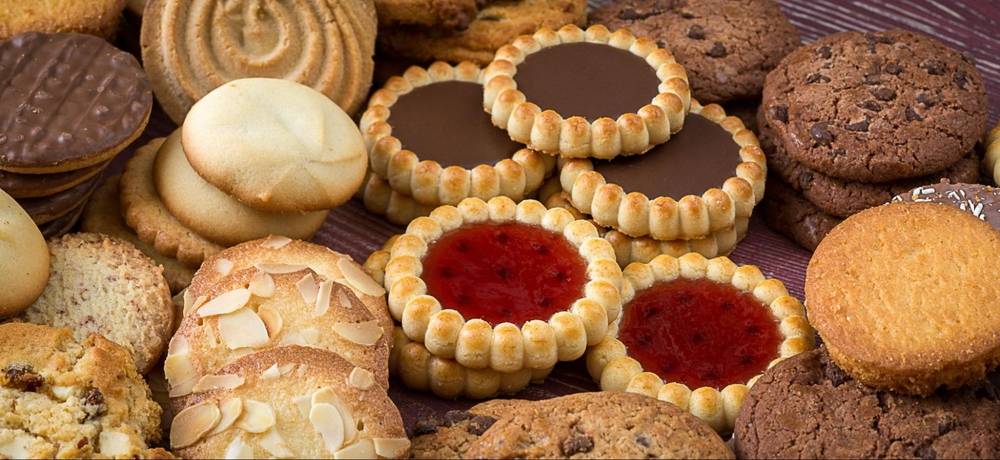 ---
Little Bit About French Sweetness!

If you consider yourself a cookie enthusiast, you know how hard it is to devise a well-thought-out list of favorites, never wanting to miss and neglect seriously moreish treats, and with French cookies, it's even harder to manage so. Before we jump to naming our top 8 French butter cookies, let's start off with how they were born!
Nearly all of our favorite French cookies existed in some form or another in the Middle Ages and took off during the Renaissance - we guess, François Clouet, Jean Goujon, and their fellow apprentice artists needed their pick-me-up treats just as much as we do after a long day. Just like British, French call these crumbly delights biscuits; however, for them, it's another way of saying that cookies are twice-baked (Bis - two/twice; Cuit- cooked) and twice moreish. French butter cookies are usually associated with seafaring people, often called biscuits de mer - sea cookies. Thankfully, today everyone can enjoy delicately crumbly buttery biscuits. However, since they were the mainstay of sea traveling kitchens, they never became a staple of French pastry on the land. So, it's time to make amends. Croissants can wait outside!
All The Important Cookie Names!

Bredele

- coming to you from Alsace,

the neighboring region of eastern France and Germany

, these soft and luscious cookies blend the ultimate European flavors to deliver the beloved aromas of Christmas! That's right - bredele are the essential components of the festive treat collection, along with

gingerbread figures

and hearty mulled wine. They usually come in bite-size fun shapes to fill you up with the holiday spirit. Traditionally baked classic bredele cookie is pleasantly crumbly, carrying the enchanting aroma of aniseed or cinnamon. With

anis bredele by Fortwenger

, you can honor traditions of the Alsace region, when every family bakes its own (

well, you can always skip to the delicious part)

and surprises those surrounding with tasty treats - we call it an antique take on cookie-swap.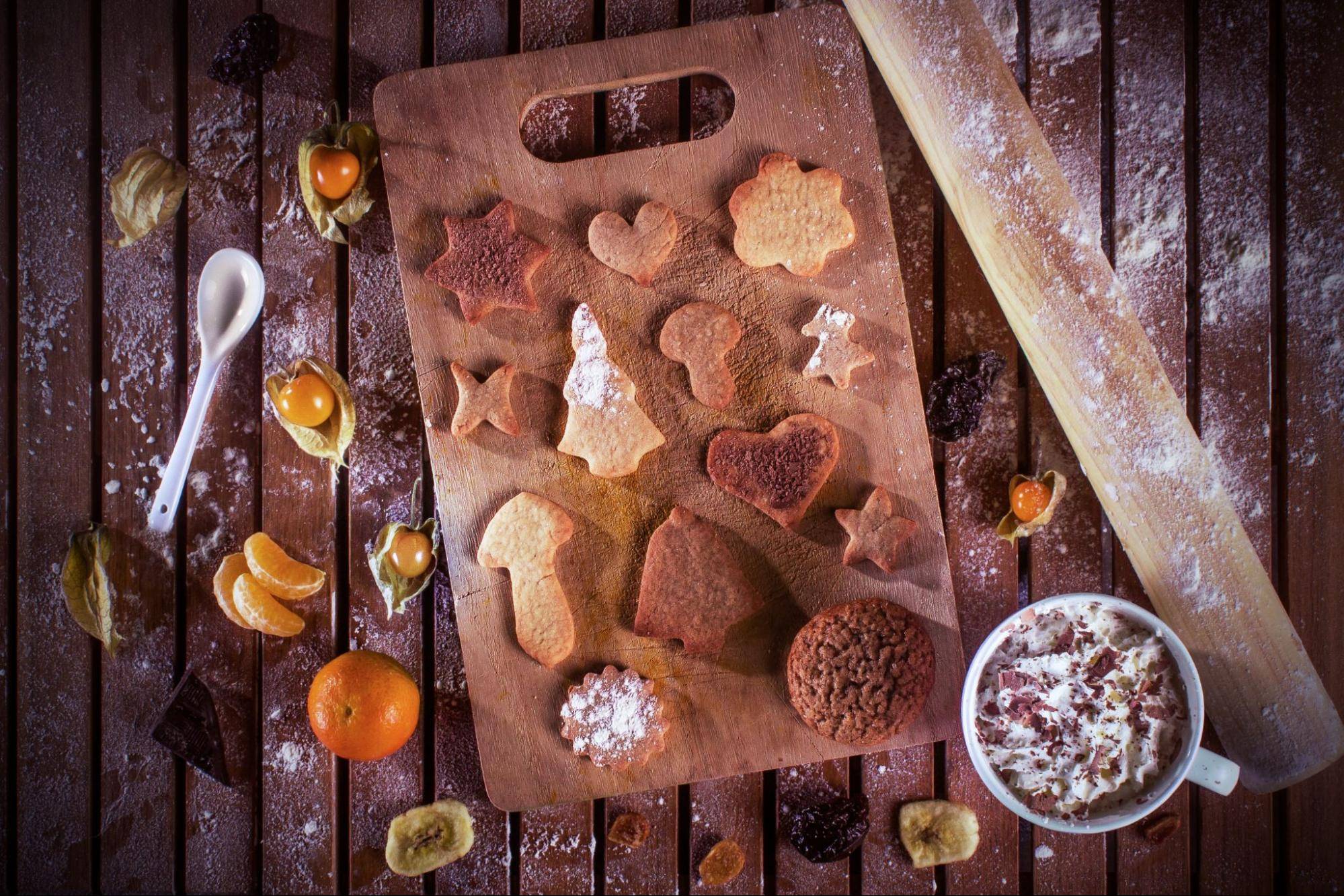 Galettes -

one of the staples of French households,

 

these buttery cookies are preferred for their generous size, making them more than perfect for quick snacking. Galettes are simple, yet tasty shortbread biscuits often sold sandwiched with luscious jam filling (

that can easily be replicated at home, too

). They are enjoyed for their soft, crumbly texture and a hint of nutty aroma with a subtle salty aftertaste. So, if you prefer airy, melty goodness without overpowering sweetness, then stock up on

large Galettes by La Mere Poulard

, get to brewing a perfect cuppa, dunk them in and drown out any bitterness with French butter cookies!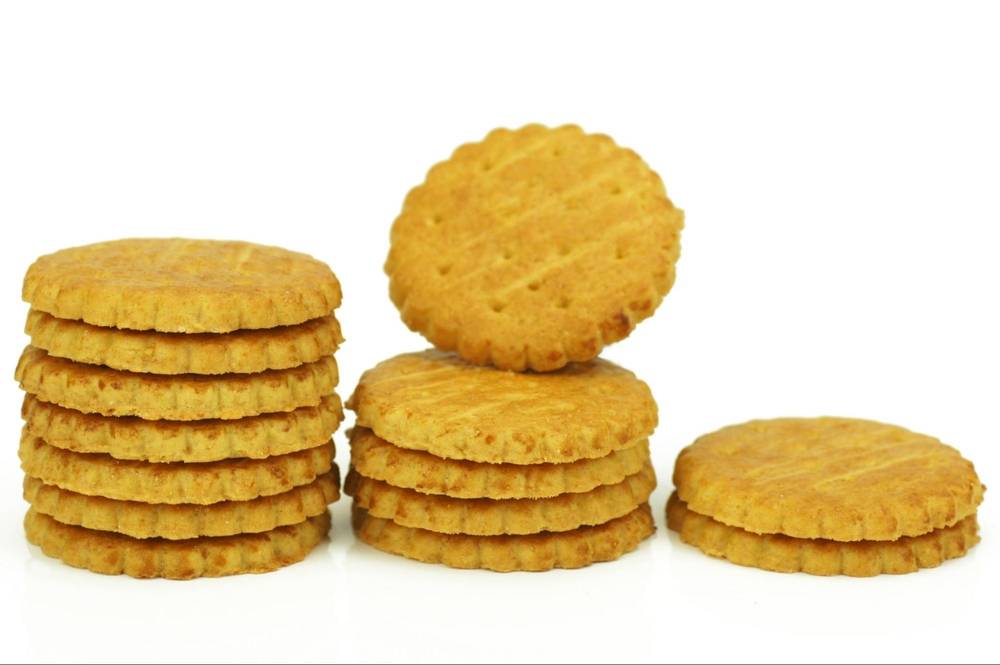 Palets Breton -

the definite must-tries

 

if you consider yourself a true cookie aficionado. These thick, irresistibly buttery delights are often called Traou-Mad, meaning "good things'' in Breton, and the nickname speaks for itself! These popular, generous-sized treats originate from Brittany; according to legends, they were one of the sweet creations

(yet filled with slight salty aftertaste)

of fishermen's wives, hence the plentiful thickness to last. So, to have everyone at your table raving, praising the unmatched rich texture, pair chocolate

Palets by La Mere Poulard

with Vin Chaud - hot, spiced wine and indulge like a true français!
Sables - also known as Sables Breton,

these delicate, crumbly treats originate

from Normandy, where they are often served over a charcuterie board, embellished with chocolate ganache

orluscious French jams.

As for a name, "Sables" actually stands for "sand," implying the unimaginably moreish and instantly recognizable texture of these butter biscuits. So, if you're trying to avoid overpowering sweet treats,

Sables by La Mere Poulard

will be the perfect fit for you (and you can always dip them into a

rich nut butter

of your choice for a bit of pep-up).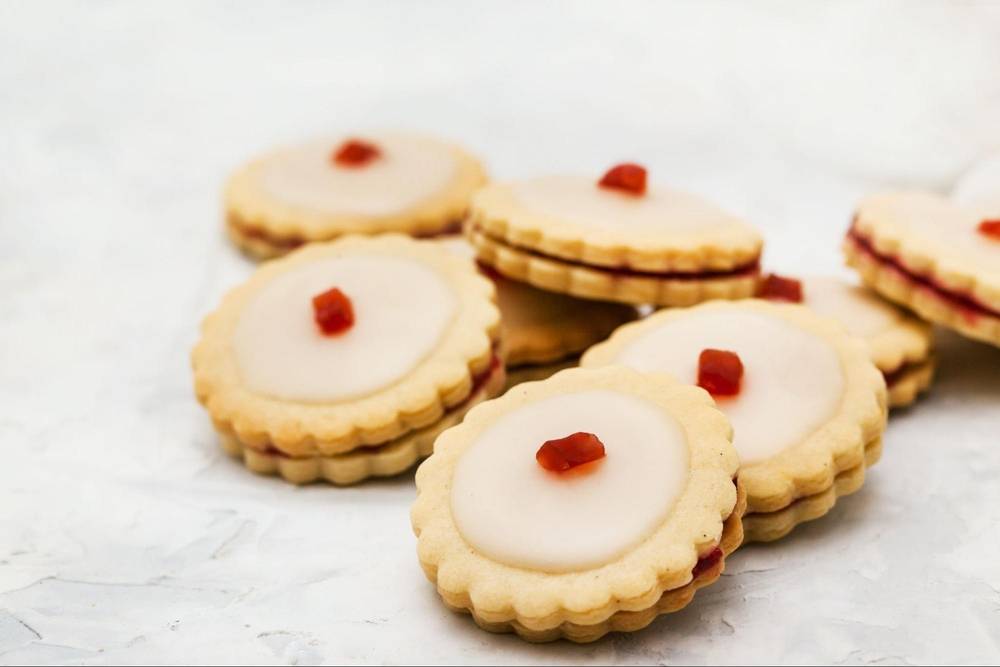 And fabled #5,

Palmier -

luscious and

hearty (

and we mean it literally

) treats are renowned for their addictive texture and romantic looks. While endless flaky layers of buttery sweetness make a charming heart shape, they are confusingly named after palm trees. Even though we would love to get down to the nitty-gritty of this etymological perplexity, the irresistible flavor is the one stealing the show here. Crispy, crunchy, and at the same time, enticingly melty from the first bite -

Palmiers by St. Michel

are the whole concoction of tasty textures, and to give them a try, all you have to do is scroll through our selection! However, if you're not a big fan of flakes prettifying your surroundings, then

LU's Palmitos are equally delicious

and less messy take on classic Palmiers.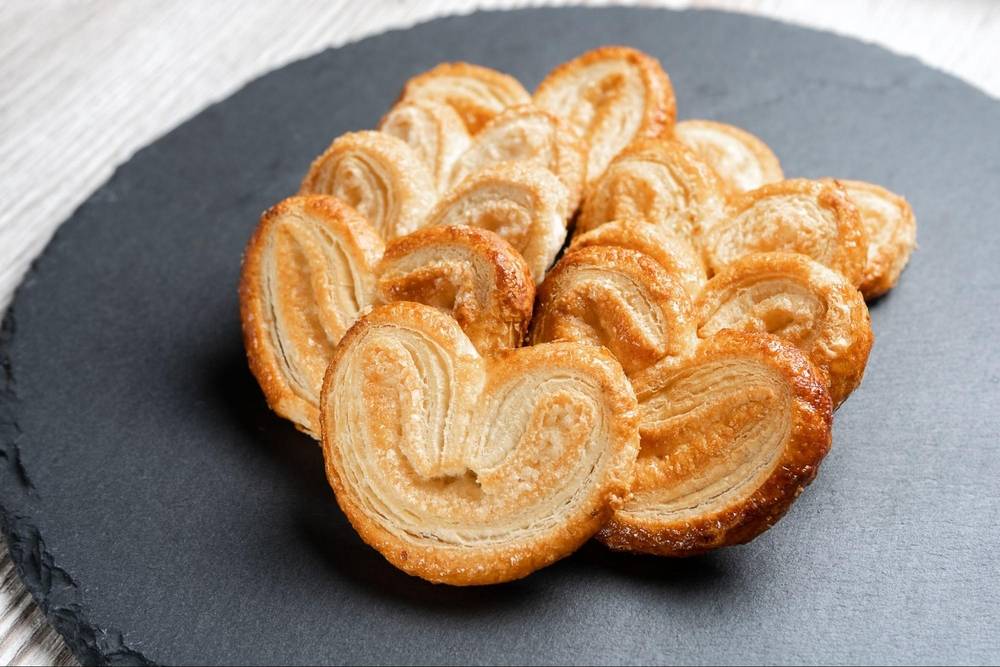 Barquette

- they might not be cookies, by their standard definition, but crispy, light pastry forms deserve a note-worthy #6 place in our list. Barquettes are small boat-shaped tasty shells usually served as sweet hors d'oeuvre or nibbly desserts paired with an afternoon coffee.

LU

has transformed traditional Barquettes into sophisticated

bite-sized biscuits with apricot

&

strawberry

fillings. Perfect for any time of the day, they also make eye-catching sweet appetizers - for a bit of makeover, embellish them with berries, chocolate ganache, or simple mint leaf and serve!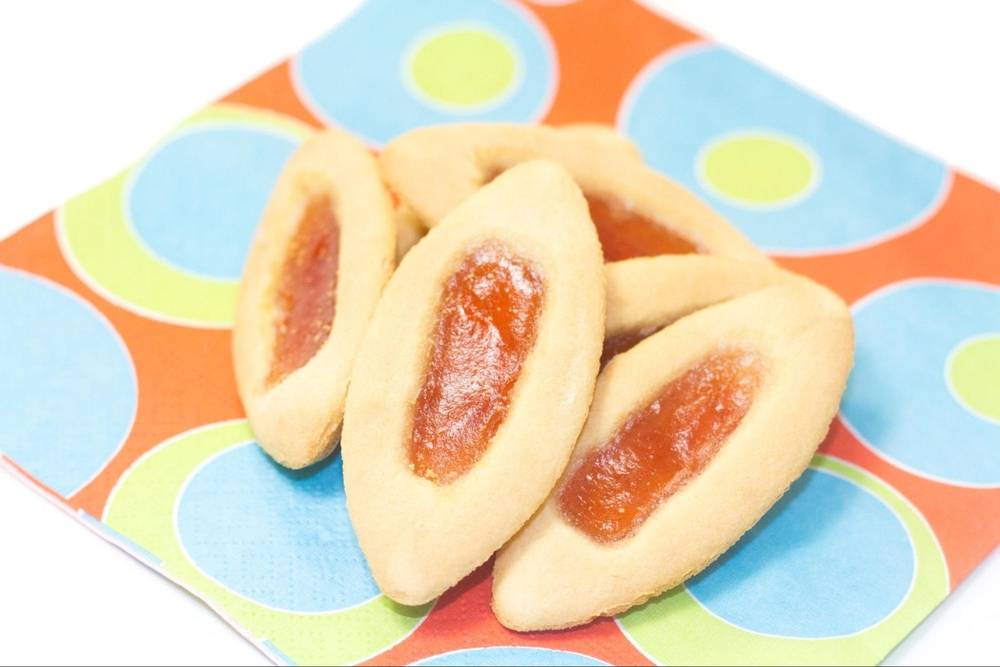 Tartlets

- speaking of pastry shells, we can't go on without mentioning the superstars of French confectionery - a quintessential Tart dessert, laying the foundation for creating teeny-tiny versions of Tartlets cookies.

Bonne Maman

has mastered the art of melding enticing flavors to fill up crispy, light Tartlets shells, and, with us, you can find

mesmerizing raspberry

,

bright lemon

,

and, of course,

chocolate

+ caramel flavor pairing - something for every palate!
To go out with a bang, we've saved

Petit Beurre

for last

-

classic, mouth-wateringly golden shortbread cookies from Nantes, adored by everyone in France, especially Brittany. These staple biscuits were invented by Louis Lefèvre-Utile, inspired by some of the classic British shortbread cookies. One French name has done an incredible job of introducing traditional dry biscuits to the world, and it's LU! So if you're trying to stock up on these-instantaneously-melty biscuits,

Petit Beurre cookies by LU

is the way to go!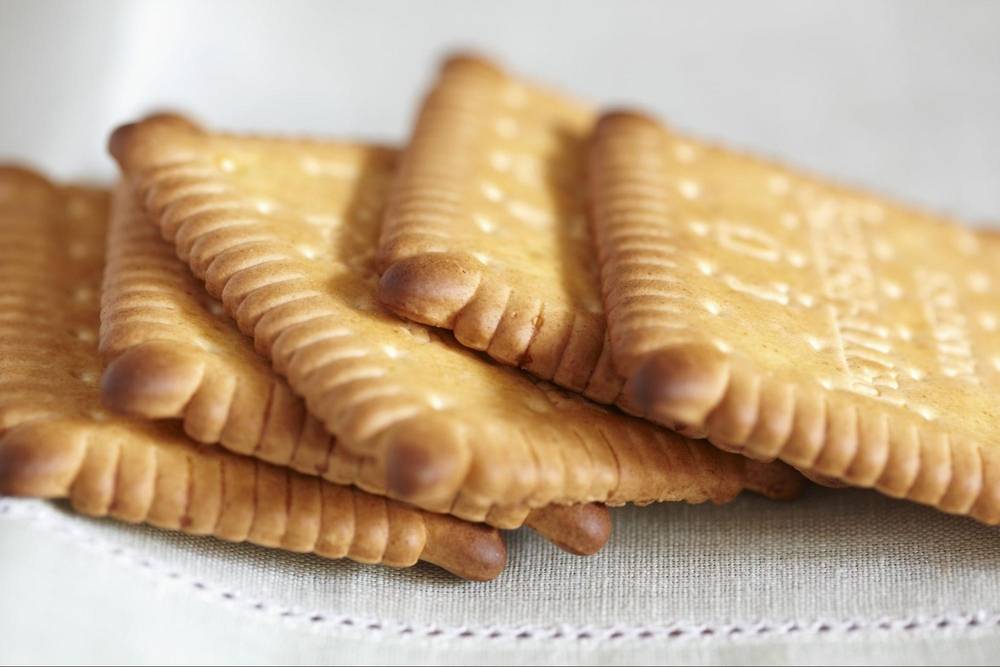 From addictive sweet flakes to buttery smoothness, you will find everything for every palate with French cookies. Those who prefer delicate, mellow sweetness and those all for exquisite lusciousness will equally enjoy those stunners we've gathered here for you! Even though the hardest part of choosing your personal favorite is still ahead, we'd like to think we've made your quest a little bit easier!