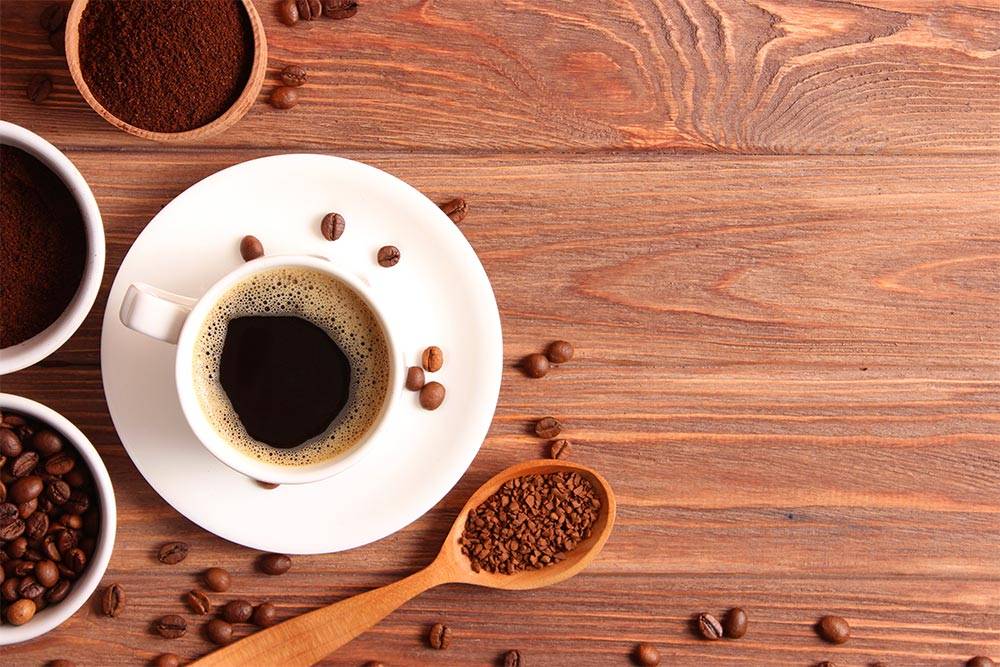 When Antoinette Sontag, the Russian ambassador's sister-in-law first gifted coffee to King Gojong in 1869, she probably had no idea how big of a cultural impact her little token of respect would have within the next millennium. King Gojong, being enamored by the robust beverage, turned this unfamiliar drink into a symbol of wealth and notoriety - under his rule, coffee was first introduced to Korea as an expensive delicacy afforded only by the richest of the rich.
However, it did not take long for everything to change quite drastically. With the appearance of the first coffee shops, mainly around Seoul, in 1927, coffee started to take over the nation's heart, and it has only gained more and more popularity ever since.
South Korea to this day remains the biggest consumer of instant coffee in the world. But how did this change come to pass, and, more importantly, what is so special about Korean instant coffee that has so many people coming back to it day after day?
From Coffee Shops to Instant Coffee - A Story of Taste & Convenience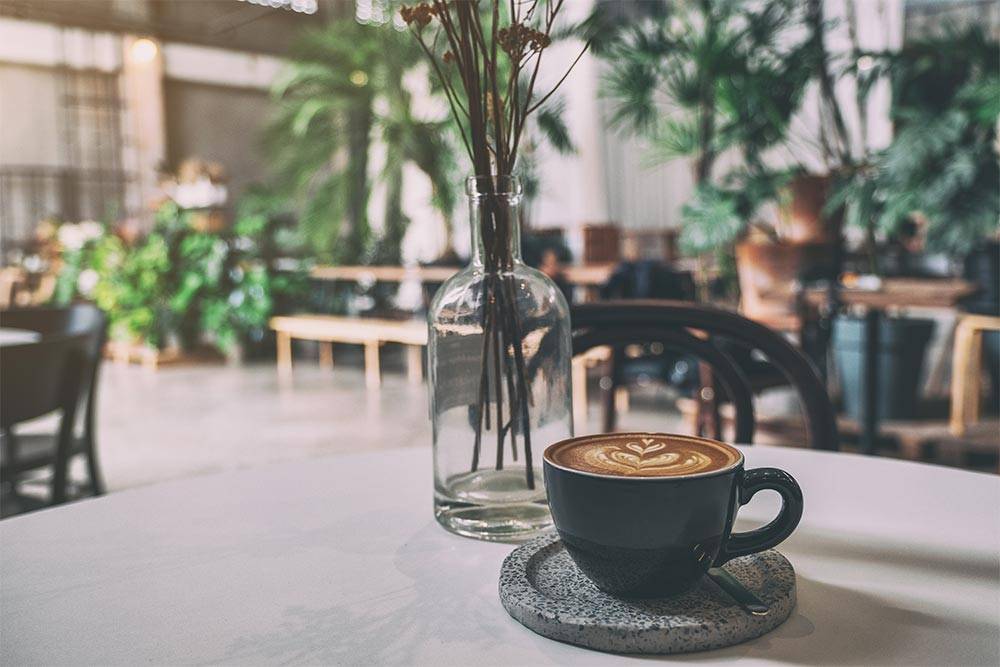 After the first coffee shop opened in 1927, in the upcoming decades, cafes slowly but surely started to gain more and more traction among Korean students, businessmen, and other working professionals - pretty much everyone with a busy schedule was keen on using their lunch breaks as a chance to replenish themselves with a hot cuppa. And by the 1970s, coffee shops had become an irreplaceable cultural phenomenon - just in time for Dongsun Foods to make a business move that would define their entire career.
In 1976 everything changed for Korean coffee lovers - Dongsun Foods introduced their first coffee mix packets - Maxim coffee sticks. Quick, convenient, and delicious - this new brand of Korean instant coffee had everything one could ever want from their caffeinated drink. These little packets could easily go with you anywhere, were cheaper, and a lot less time-consuming - so it did not take long for more variety to appear, and soon enough, the best Korean instant coffee brands were replacing coffee shops in people's daily lives (don't worry though, coffee shop culture in South Korea is still incredibly lively and diverse)!
How Maxim Instant Coffee Changed the Game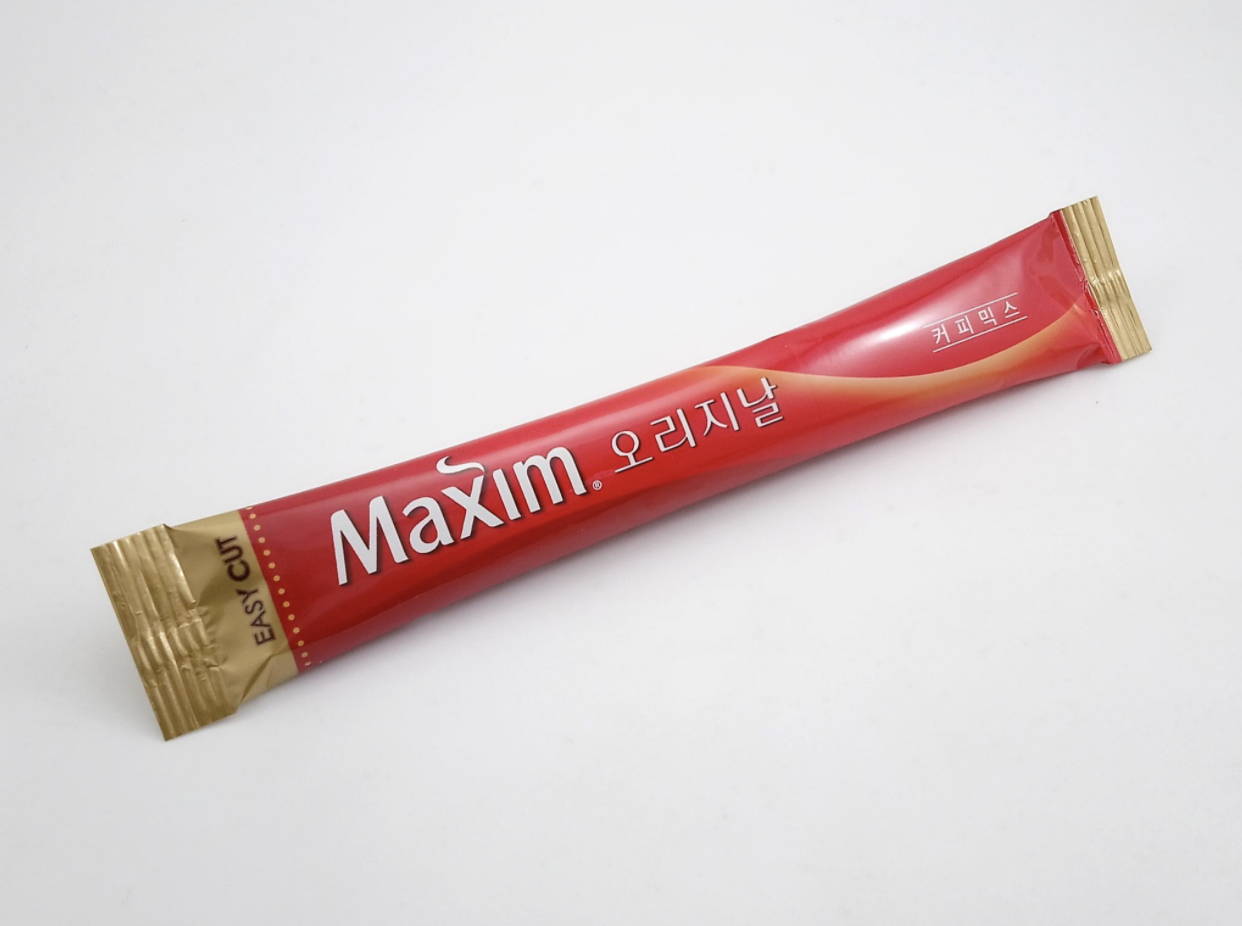 With their different flavors and intensities, Maxim coffee sticks became a hit in offices and households all across South Korea. To this very day, most public spaces will offer a stand of Maxim Mocha Gold coffee to their visitors - from the most luxurious hotels to the quaintest of break rooms, Maxim instant coffee is everywhere!
And while the Korean coffee market is pretty diverse and heavily saturated, it's still Dongsun Foods and their Maxim coffee sticks that caused South Korea to become the world's largest consumer of instant coffee by the year 1990. And it only takes a single sip for you to realize why!
From the more robust, dark, and intense aroma of Maxim original instant coffee mix to the smoother, creamier taste of Maxim mocha gold, every single flavor is delicate yet bold and absolutely unforgettable! Which is precisely why you'll seldom find a tourist leaving South Korea without at least one box of Maxim instant coffee sticks in their suitcase! Luckily, you can experience the best Korean instant coffee even without traveling - with Yummy Bazaar, you can buy Maxim instant coffee sticks online and have them delivered straight to your door! For the most authentic experience, we'd also advise you to add a bit of sweetness to your steaming cuppa with some of Korea's favorite Orion custard cakes or the most renowned Korean treat beloved worldwide - Choco Pie (or as we like to call it - will-never-grow-out-of-loving-it treat)!
For more variety, you could also try Namyang French Cafe instant coffee. After being introduced in 2010, this exquisite Korean instant coffee mix quickly gained popularity and today takes up 20% of South Korea's coffee market! And for a good reason! It combines the frothy and silky smooth quality of the best instant coffee mixes with the fruity, slightly tart taste characteristic of African coffee beans, creating the most enjoyable coffee drinking experience one could ever ask for! Not only will these French Cafe sticks fit right in your kitchen and the office break room, but they will also make perfect traveling companions! You could also pair it with the incredibly decadent Japanese strawberry mochi for the ultimate fusion of flavors that's guaranteed to become a favorite!
Why Is Korean Instant Coffee So Good?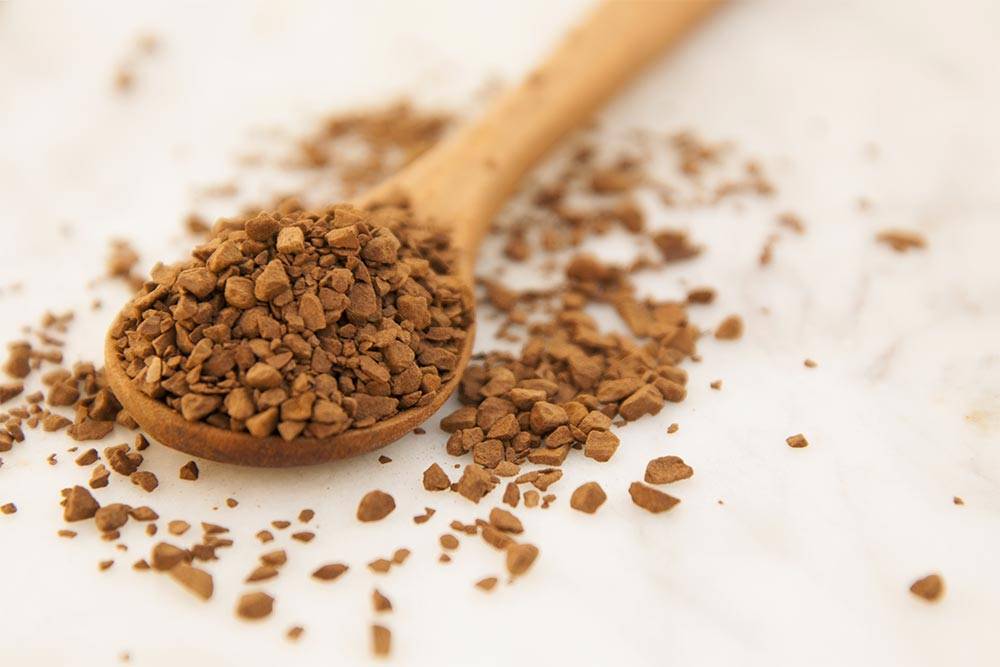 If you love your caffeine, you've probably either been asked the dreaded "is instant coffee bad for you"- question or have thought about it yourself. The same goes for Korean instant coffee - people are constantly wondering if it's good for you or not. The truth is, coffee, like most things, can be harmful if you drink way too much of it - there's only so much caffeine our body can take! But at this point, it's a pretty well-established fact that a couple cups of coffee a day are completely harmless and can even have some benefits (obviously, this might vary for people with different health conditions). And in our particular case, not only is Korean Coffee not bad for you, but it actually has a higher antioxidant ratio while being slightly lower in caffeine! Best of both worlds indeed!
How to Make Korean Instant Coffee?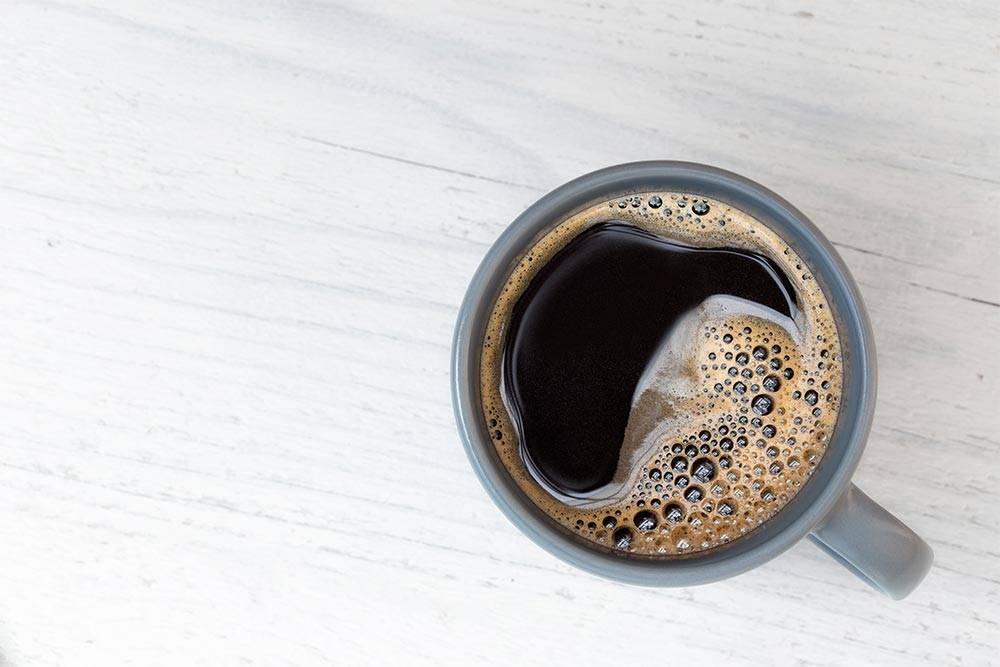 You'll often hear a lot of the tourists complain about the fact that their Korean instant coffee turned out to be way too watery and not intense enough - that's because most of us are used to having bigger cups of coffee. Korean instant coffee sticks were developed with the standard office paper cups in mind, which could only fit approximately 100 ml. of water. So, in order for your coffee to be intense and robust enough, combine one sachet with 100 ml. of water or two sachets with 200 ml. of water for a more satisfying amount of your soon-to-be favorite Korean instant coffee! Voila - it's that easy!
Your New Favorite Drink Awaits - Buy Korean Instant Coffee Online!

A few things in life make as much sense as the fact that our main energy boost of the day should come in a quick and convenient packet that we can have with us at all times. And if it's as good as the aforementioned Korean instant coffee brands, we have nothing to complain about! So shop instant coffee sticks online on Yummy Bazaar and always be prepared to fight off the mid-day slump in the most aromatic way possible! Whether you decide to have your cuppa with some decadent treats or on its own, we'll be resting easy, knowing that you're fully armed to face even the most tiring of life's challenges!