Free Shipping
(Continental US)
Skip or cancel anytime
by yourself online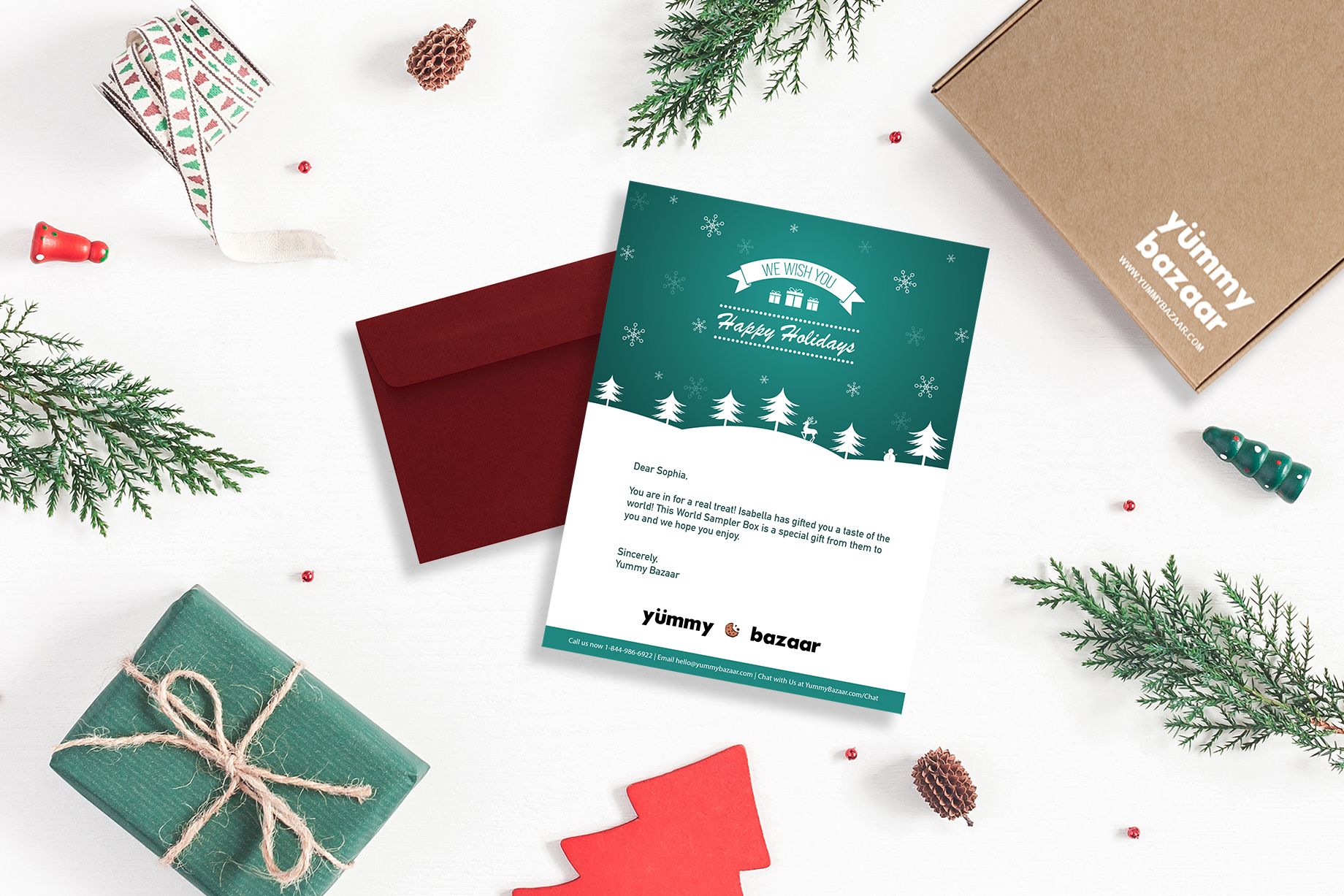 Want to add a personal touch?
We will send your recipient a beautiful gift letter in the mail, letting them know a very special gift is coming!
FAQs
When will I/my recipients receive the box?
We ship between the 15th and 18th of every month for orders placed prior to the 15th, with the expectations that the box will arrive within 2 to 4 business days. If you place an order after the 15th, we will do our best to ship out your first box ASAP.


Do I pay one time or monthly for gift subscriptions?
All gift subscriptions are one time charge only and there is no auto renewal.


What if I/my recipients are not home?
Just email us at
hello@yummybazaar.com
and we will place a temporal hold for you while you or your recipient is away.